Dr. Vikram Chhatre is joining the Hardwood Tree Improvement and Regeneration Center (HTIRC) and U.S. Forest Service staff at Purdue, as a research geneticist in February 2023.
Chhatre comes to Purdue after spending the last six years as a senior research scientist at the University of Wyoming, where he worked in bioinformatics and data science, conducting research in genetics, genomics and forest population genomics, while also teaching courses and workshops in bioinformatics. In that role, he worked in conjunction with the National Institute of Health's IDeA Network for Biomedical Research Excellence program (INBRE).
"I am very pleased to be joining you all at the HTIRC and FNR," Chhatre said. "I consider this to be a once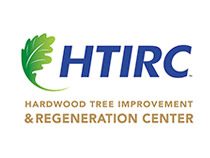 in a lifetime opportunity to work at the intersection of forest health, population genomics and data science. At HTIRC, I want to leverage my experience in forestry, population genomics and bioinformatics to understand the role of standing genetic variation in adaptation to climate, geography and response to pests in hardwoods that are the focus of HTIRC and the Forest Service. Those insights will be crucial in developing strategies to ensure preservation of healthy forest ecosystems. Towards these goals, I will be looking to develop collaborations with colleagues in FNR as well as at other life science departments at Purdue and across the Forest Service research stations."
Chhatre began his career at the Institute of Forest Genetics and Tree Breeding in India, after completing his master's degree in botany at Amravati University in Maharashtra, India, in 1997. He subsequently earned his PhD in genetics from Texas A&M University in 2013. He went on to conduct postdoctoral research at the USDA Forest Service Southern Research Station, the University of Maryland and the University of Vermont.
His research projects have covered managed/breeding as well as natural populations of forest trees. His tree improvement study assessed the genetic gains made through multiple cycles of traditional selection using genomic analysis. He developed a computational tool, StrAuto, with applications in population structure analysis using genetic data.
"Dr. Chhatre will drive the Forest Service research unit at Purdue into the fast lane of genome-based analysis," said Dr. Keith Woeste, project director at the HTIRC and a U.S. Forest Service research geneticist. "He brings much-needed expertise for understanding the genetic basis of how trees adapt to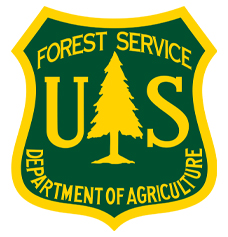 current and future environmental stresses. His research will help guide how forests and grasslands are managed to continue to provide the services we need."
Chhatre was an invited committee member with the National Academy of Sciences, working on the study "Potential for biotechnology to address forest health." In this role, he contributed to the development of the committee report "Forest Health and Biotechnology: Possibilities and Considerations," which was published in 2019.  He also has served on graduate advisory committees, as a grant reviewer for the Center for the Synthesis and Analysis of Biodiversity in France, and as a peer reviewer for journals in forestry, ecology and evolution and genetics.
As a postdoc with Dana Nelson and Craig Echt at the Forest Service Southern Research Station, Chhatre worked on the Harrison Experimental Forest in Mississippi for two years (2012-2014). He contributed to the development of genetic linkage maps in loblolly pine and slash pine, while also studying population, conservation and evolutionary genetics in old-growth and second-growth populations of eastern white pine.
Chhatre began working with Dr. Stephen Keller at the University of Maryland's Appalachian Laboratory in March 2014, conducting research in the field of poplar population genomics. When the lab moved to the University of Vermont in August 2014, Chhatre and his research focusing on the standing genetic variation and genomics of climate adaptation and hybridization in Poplars did as well. He remained at Vermont until May 2016.
All told, Chhatre has published 19 peer-reviewed articles, most recently "Experimental support for genomic prediction of climate maladaptation using the machine learning approach Gradient Forests" in Molecular Ecology Resources. His papers and more than 35 associated presentations and workshops have covered a variety of tree species, including balsam poplar, narrowleaf cottonwood, black cottonwood, pines (loblolly, slash and eastern white pine) and Norway spruce.
Chhatre received the USDA Secretary's Honor for Excellence in Research in 2011 for his "collaborative research and outreach approach to successful development and application of genomics-based tree breeding technology." He received a guest research scholarship from The Swedish Institute in 2000 to conduct original research on forest population genetics at the Swedish University of Agricultural Sciences in Umea.
In addition to his research, Chhatre has taught courses and workshops such as Professional Skills for Biomedical Researchers, Computers in Biology, Methods for Reproducible Data Science and Plant Physiology. He also has served as a graduate and undergraduate research mentor.