Dr. Zhao Ma will receive the Human Dimensions of Global Change (HDGC) Specialty Group's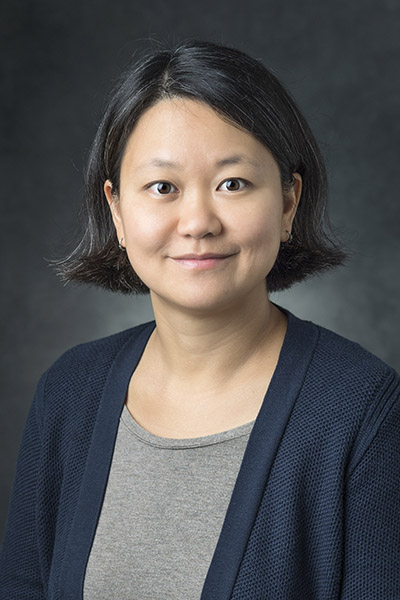 Research Excellence Award at the American Association of Geographers annual meeting.
The HDGC Specialty Group awards faculty and students for outstanding work in the field of global environmental change on an annual basis. The Research Excellence Award, established in 2017, is currently the only award category for researchers from universities and other organizations around the world. It recognizes a scholar for research contributions that advance fundamental understanding of the human dimensions of global change.
The HDGC Specialty Group is a part of the American Association of Geographers (AAG) community, consisting of groups of like-minded geographers, focused on particular areas of study within the broader field of geography. Its mission is to promote the varied interests of geographers who are united by research, teaching and service that involves the human dimensions of processes in coupled human-environment systems at local to global scales.
"Thank you for this great honor," Dr. Ma said. "I wouldn't be where I am without all my amazing former and current students, postdocs and collaborators."
Dr. Ma will be honored an awards ceremony at the AAG annual meeting, from 12:20 to 1:40 p.m. ET on Monday March 27.
Dr. Ma, a professor of natural resource social science and the director of the Human Dimensions Lab, was honored earlier this spring with Purdue Ag Faculty Unsung Diversity Hero Award and also was selected to participate in LEAD21, a leadership program for faculty and staff across the country in the land-grant system.
Dr. Ma's research focuses on understanding how individuals and institutions make decisions with respect to natural resource management and conservation. Her current projects include a study of smallholder farmer perception of and adaptation to climate change in semi-arid and arid regions of China, an assessment of forest resilience and climate change adaptation among forest agencies in the Intermountain West, a study of institutional adaptive water management decision making in the context of rapid environmental and social changes in the Wasatch Front Metropolitan Area, an assessment of the dynamics of coupled human and large carnivore systems in the western United States, and studies of non-industrial private forest management and conservation policies in Indiana and beyond.
Dr. Ma joined the Purdue faculty as an assistant professor in 2013 and was promoted to associate professor in 2016 and full professor in 2020. She was named a University Faculty Scholar in 2020 and a faculty fellow in the Faculty Leadership Academy for Interdisciplinary Research (FLAIR) Fellows program in 2019.