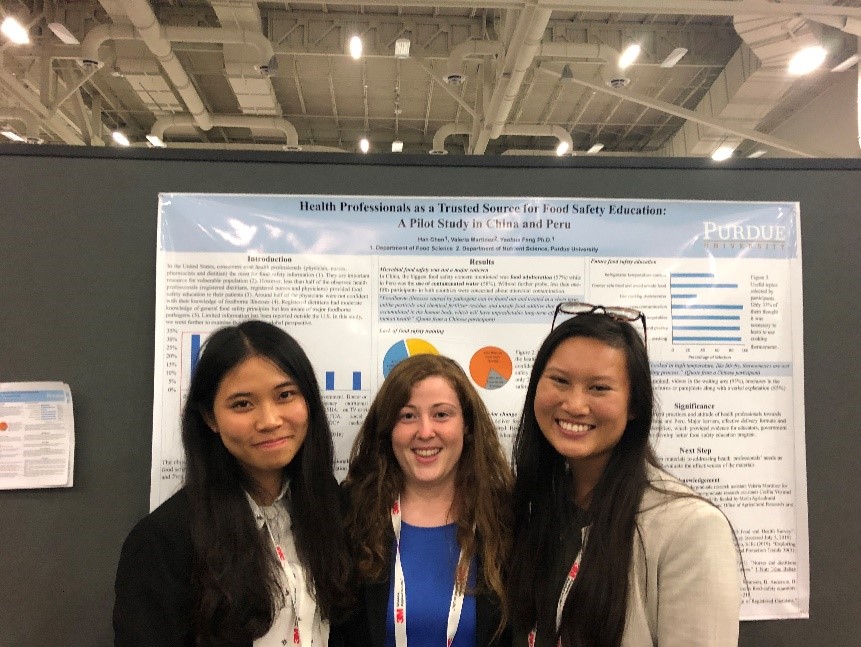 International Association for Food Protection Conference (IAFP) is a leading food safety conference around the world. Each year, an annual meeting is hosted by IAFP in North America with over 3000 attendees from universities, industry and government agencies. The conference provides a great opportunity to learn about food safety from different perspectives as well as network with food safety professionals.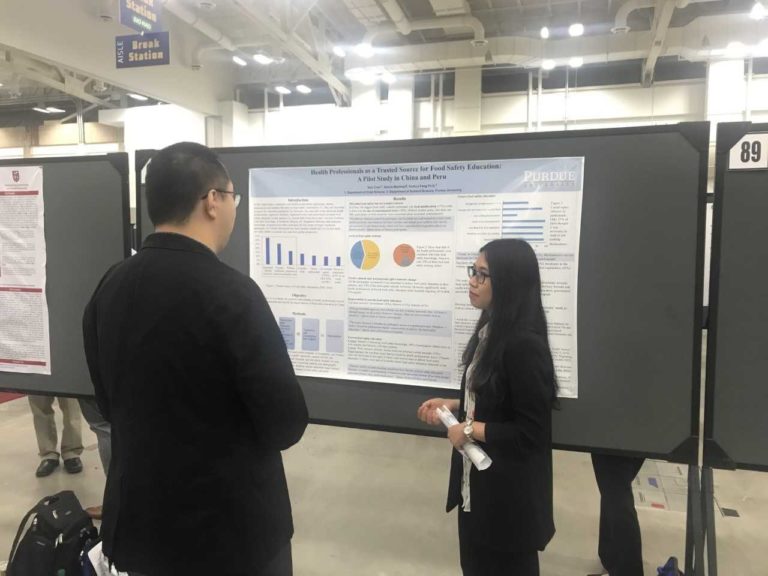 This year, the IAFP conference was held in Louisville, Kentucky. Dr. Yaohua Feng, Han Chen, Tressie Barrett and Emily Chuang attended the IAFP conference from July 21 through July 24, 2019. Han, Tressie and Emily presented their posters in the conference on July 22.
Other than different presentation sessions, the IAFP conference provided a variety of activities for attendees to network with each other, such as a student luncheon, a student mixer, receptions, and an awards banquet.
This was a very meaningful conference for the lab. We learned different food safety topics from the experts, we talked to people with different perspectives, we told people about our lab, and we made friends at the conference.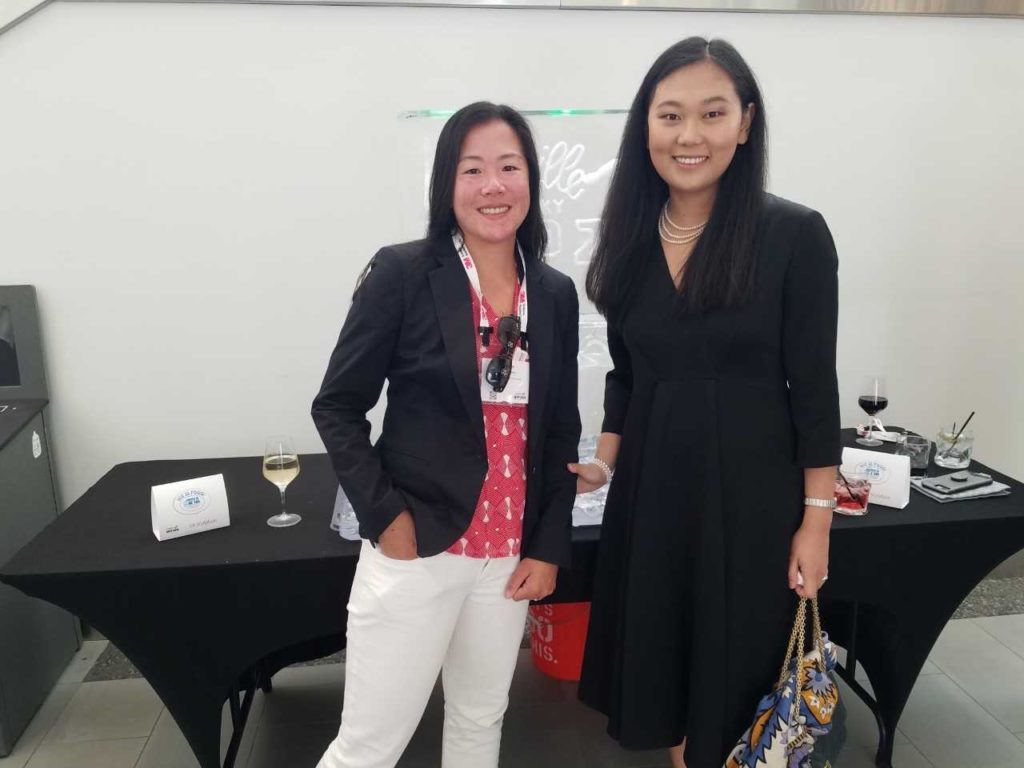 In total, our lab presented 7 posters at the conference:
Title: Food Safety in the Classroom: evaluation of curriculum alignment to state standard using Delphi method
Authors: Tressie Barreet, Yaohua (Betty) Feng
Title: Evaluation of food safety recommendations in egg noodle online video streaming and blog recipes
Authors: Tressie Barreet, Yaohua (Betty) Feng
Title: Evaluation of food safety curricula on Students' food handling behaviors: an observation study
Authors: Tressie Barreet, Yaohua (Betty) Feng
Title: Health Professionals as a trusted source for food safety education: a pilot study in China and Peru
Authors: Han Chen, Valeria Martinez, Yaohua (Betty) Feng
Title: Evaluation of Food Safety Education Among Indiana Veteran Farmers  
Authors: Han Chen, Yaohua (Betty) Feng, Kevin Gibson
Title: Evaluation of Story of Your Dinner Education Campaign Video and Blog-Style Recipes 
Authors: Yaohua (Betty) Feng, Emily Chuang, Shelley Feist 
Title: What is it like to have shared-use kitchen: a pilot study with young adults
Authors: Emily Chuang, Yaohua (Betty) Feng