Students pursuing degrees in Animal Sciences have the opportunity to participate in service learning while studying abroad. Associate Professor Paul Ebner leads a team of students to Romania each year to work with small scale farmers in efforts to improve their operations.
"Service learning is a form of experiential learning that enables students to learn course content while meeting a need in the community," said Ebner. "For instance, in the Romania study abroad program, students might learn about dairy production by working with the farmers to analyze milk quality in the village and come up with ways to improve it."
The program takes place during Maymester (mid-May to mid-June) each year and students must complete a preparatory class before heading to Romania where they learn about Romanian culture and agriculture. They also learn about Extension and the hard skills they will use during the project. While in Romania, students (16 – 18 from the US and 6 -8 from Romania) live and work on farms throughout a rural village. Ebner and a co-instructor, often a graduate student or former participant interested in international agriculture and development, oversee the cohort.
During their time in Romania, students work directly with Romanian farmers to conduct small research projects. The students then use the Extension methodologies they learned in the preparatory course to put on workshops with the farmers about their research results and their implications. The farmers, in turn, can then use that information to make their farms more efficient or improve their products.
The students' projects differ each year, but a main goal is to always build on the information acquired the previous year. The 2017 cohort will be introducing methods for improving the hygiene of milk and its shelf-life.
"Agriculture skills are highly transferrable," said Ebner. "Milk in Afghanistan is the same as milk in the United States. The same techniques are used in both places to measure quality."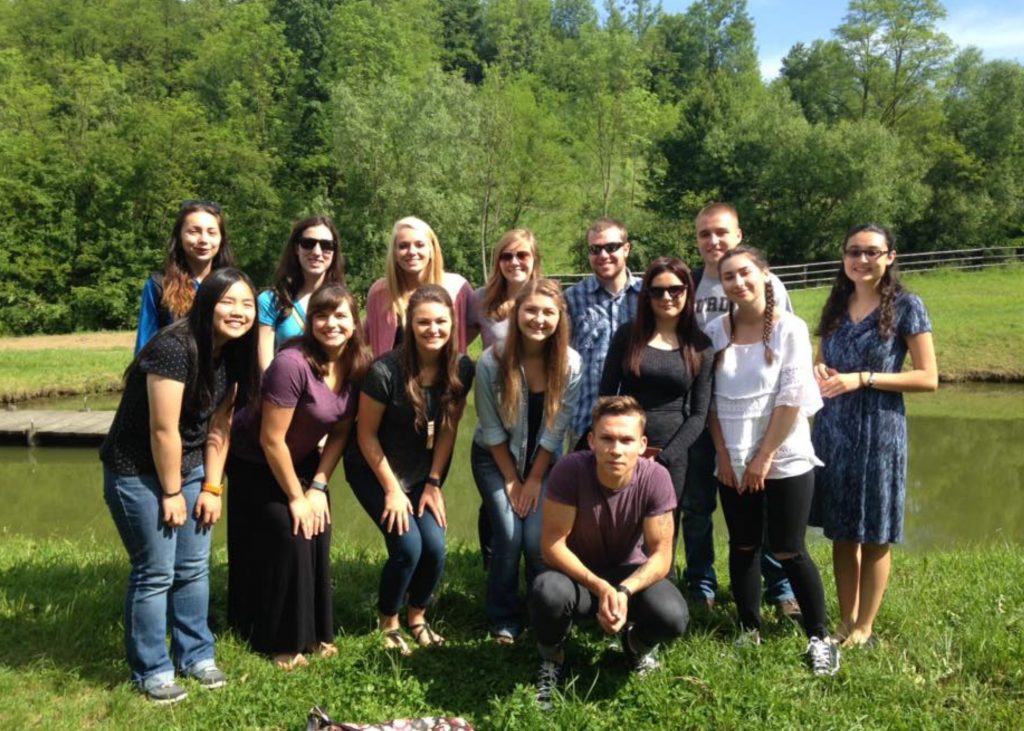 The first Romanian study abroad program took place in 2008. Other programs to destinations like Zambia and Laos are also available to students. Many students who complete these programs decide they want to work internationally to improve agriculture throughout the world. For instance, several participants have joined the Peace Corps after graduation.
"Studying abroad offers students a chance to get to know a country and culture in an intense way. They're not just tourists – they live with people, experience their daily lives, and make long-lasting friendships."