Thanks to a global food supply chain, you can almost always find strawberries at the grocery store. Still, there is nothing like freshly picked strawberries that you can find throughout Indiana, home to many fruit growers who sell to local consumers through U-Pick farms, farmers markets and roadside stands.
Wenjing Guan, horticulture and landscape architecture clinical engagement assistant professor, answers questions about Indiana strawberry production and how Purdue supports strawberry growers.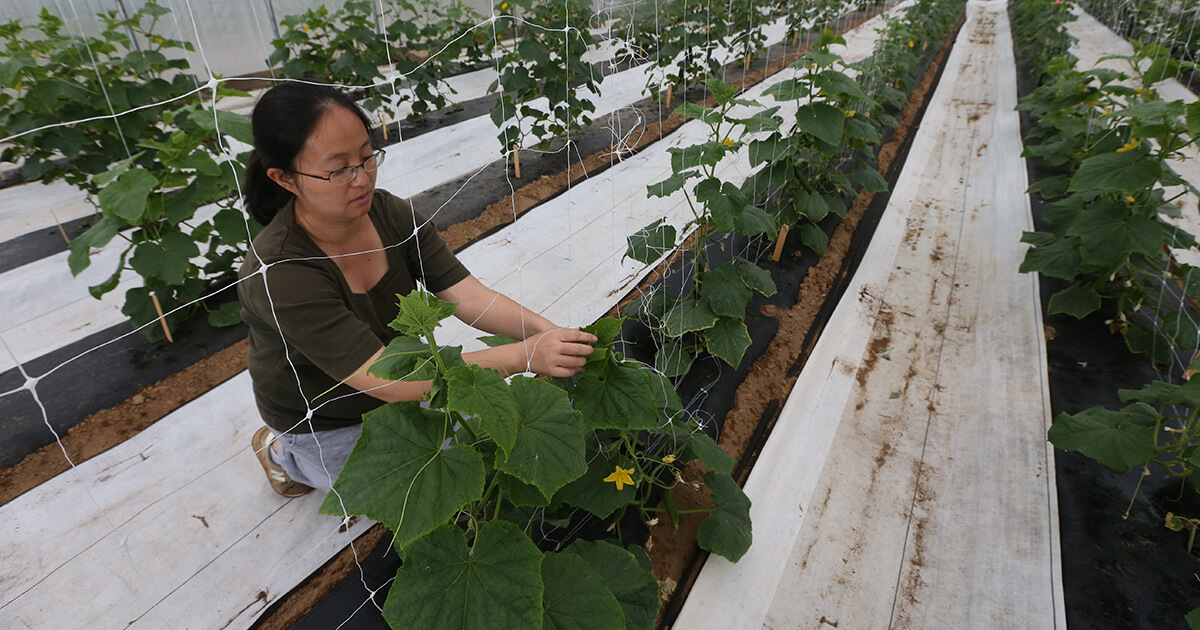 How are strawberries grown in Indiana?
Strawberries are grown using a mattered row system in Indiana. In this system, bare-root strawberry plants are planted in the spring on bare-ground and the plant sends runners to fill the beds in the first year. The strawberries are ready to harvest in the spring of the second year. After the first harvest, the plants are maintained and produce fruit for a few years.
Another system for growing is a plasticulture system. In this, strawberries are planted on plastic covered beds in the summer or fall, using bare-root plants or plugs. Harvest is in the spring the following year. Sometimes the plants are left for another year's harvest.
What strawberry research is currently being worked on at Purdue?
My team and I are researching the plasticulture strawberry production system with additional protection from high and low tunnels at the Southwest Purdue Agriculture Center. Our research aims to find new ways for fruit growers to plant and harvest strawberries that minimize risks such as frost, weeds and disease. This is funded through a Purdue AgSEED grant.
We are also monitoring a new strawberry disease that Dan Egel, clinical engagement professor and Extension plant pathologist, found in Indiana last year. The disease is caused by a species of fungus that causes leafspots, fruit spots and a plant decline. We are asking commercial growers who have possibly observed the disease to contact the Purdue University Plant and Pest Diagnostic Laboratory. The research, supported by the North American Strawberry Growers Association, will attempt to determine where the disease exists in Indiana and how it might be controlled.
Can you address the recent frost events and how that may affect strawberry harvest this year?
A major risk associated with strawberry production is frost or freeze damage in the spring. The damage can range from delaying harvest to severe yield loss. Many growers lost a significant crop last year because of a late frost, so they were more prepared this year.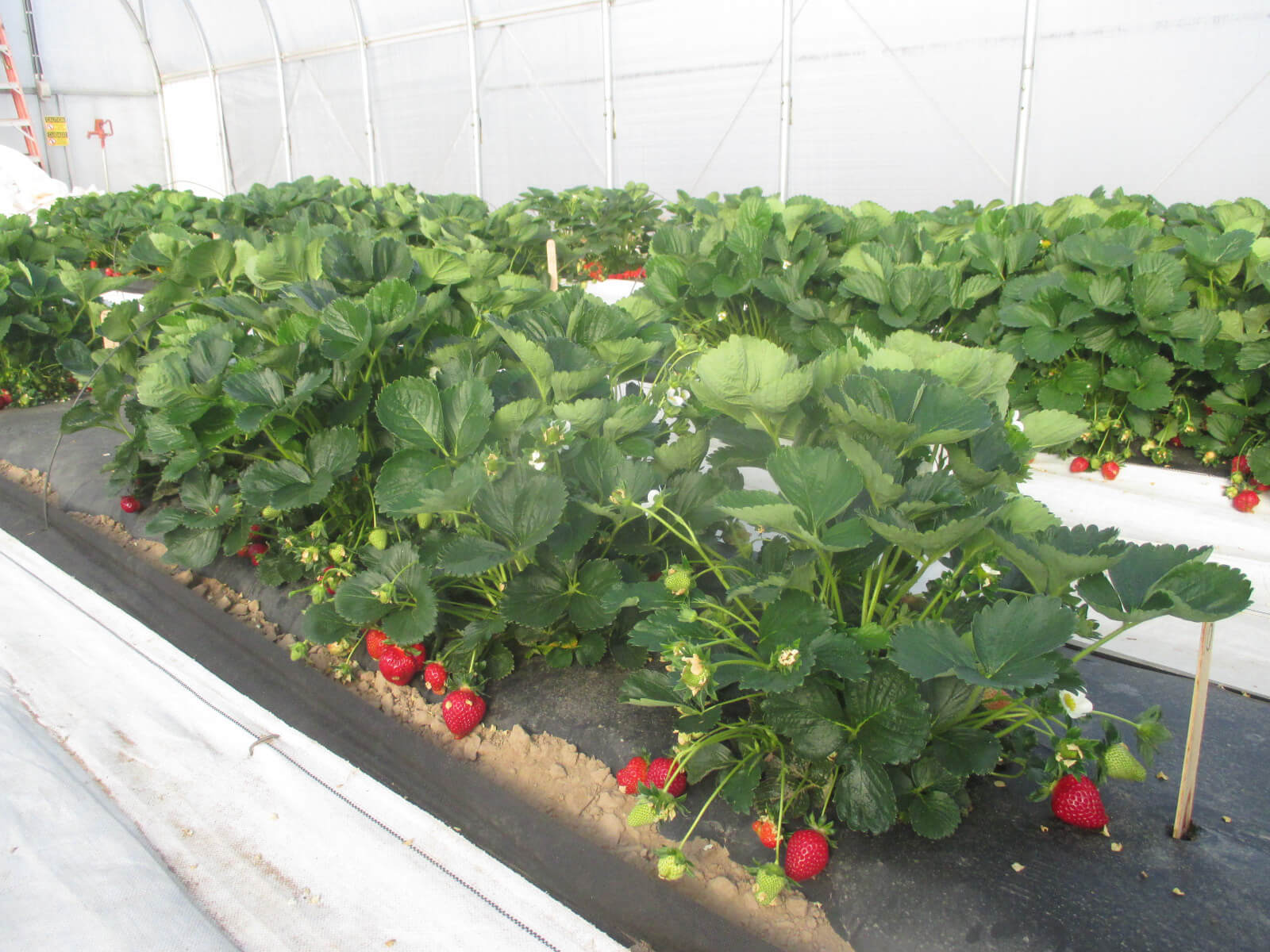 What is your favorite way to eat strawberries?
I prefer to eat them just the way they are, picked from the field. Some recipes add too much sugar and you lose the strawberry taste.
Read more from Guan as the Vegetable Crops Hotline Editor.