Mar. 25, 2021
By
Wendy Mayer
, Communications Coordinator
Vultures have a role to play as nature's garbagemen, cleaning up animal carcasses, but what happens when a species goes from scavenging to harassing and even preying on livestock?
Pat Zollner
, professor of wildlife science, along with PhD student
Marian Wahl
and their partners with the
USDA Wildlife Services program
are investigating black vultures in Indiana in order to better understand vulture ecology as well as to develop methods to mitigate future harm to Indiana and Kentucky livestock.
"Black vultures are relatively new to Indiana and Kentucky, they have been gradually moving in from the south, and right now there are a lot of unknowns that we need to figure out in order to make sound management decisions," Wahl said. "Some of the pressing questions that we have are how many black vultures do we have here, where are the birds located, how and where is a conflict occurring, and how effective are different approaches to managing black vulture problems.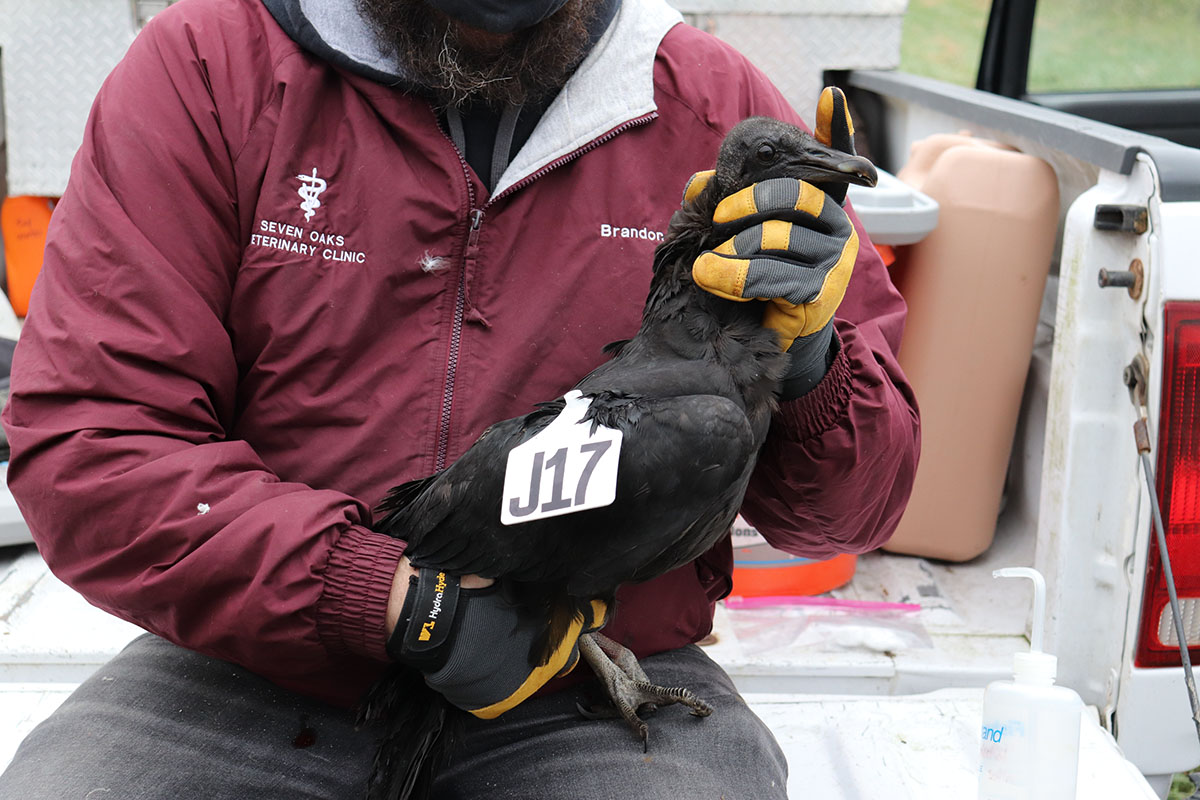 The aim of the research is two-fold. First, they are looking to see what causes some black vultures to become aggressive predators of livestock, instead of simply scavengers. Second, they are looking to learn signs that can determine whether an animal has been killed by vultures or simply scavenged, an important piece of evidence for livestock producers filing claims to the U.S. Department of Agriculture's indemnity program hoping to recover compensation for their losses.
In order to achieve its goals, the research team is requesting the assistance of livestock producers through an online survey and also with the donation of calves believed to have been killed by black vultures.
"Vultures are cleaning up the carcasses of dead animals, and that's an important role," Zollner said. "If they come across a stillborn calf, they'll eat that, but some of these birds go after young animals or even calves as they're being birthed. We don't know enough about the biology of these vultures to understand why some birds become predatory or the differences between how they scavenge and how they kill an animal. If we can get enough of these predated calves to study, we can learn that."