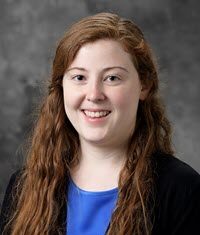 Our lab member Tressie has just graduated with her Master of Science (in Food Science) this year. The title of her thesis is, "Subjective Norms in Food Safety: An Evaluation of Classroom and Popular Web-Based Key Influencers' Impact on Consumer Food Safety".
The thesis describes the evaluation of a researcher-developed high-school food safety curriculum by experts in the education field using the Delphi Technique. The thesis then explores the effectiveness of the food safety curriculum at changing students' food safety knowledge, attitudes, perceived behavioral control, and practiced behaviors. Classroom Key Influencers of students' food-handling behaviors were identified and their influencing power over students was explored. Outside the classroom, content analysis of food blogs and YouTube videos was conducted to evaluate the food safety messages provided by Key Influencers in web-based content.
Tressie has decided to continue her education and has signed up to complete her PhD in Dr. Feng's Lab. So let us congratulate Tressie and wish her the best of luck as she beings to work on her Ph.D.!