Monthly Corn & Soybean Outlook Update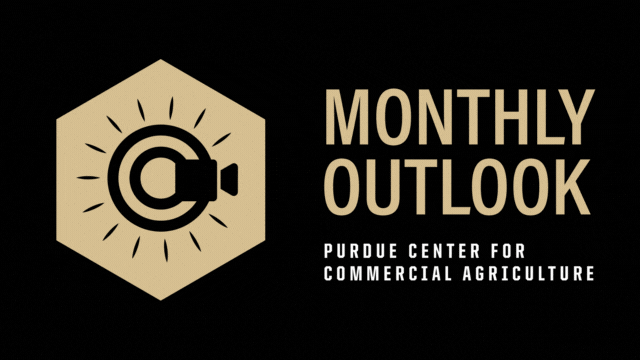 Each month the Center will provide an update on the corn and soybean outlook following release of USDA's monthly Crop Production and World Agricultural Supply and Demand Estimates (WASDE) reports. The monthly update will review the USDA reports and provide implications for the current and upcoming crop year. Corn and soybean exports, ethanol demand, corn and soybean basis, and farm income projections will also be regular topics.
Update each month following USDA's release of the updated World Agricultural Supply and Demand Estimates (WASDE).
Monthly updates may be released as articles, podcasts, and/or videos. Please subscribe to the Center for Commercial Agricultures email updates and Commercial AgNews newsletter, as well as the Purdue Center for Commercial Agriculture's YouTube channel and podcast to never miss an update!
2023 WASDE report release dates are as follows:
Fill out this form to register for the webinar.
Expect a confirmation email with the link to attend shortly after submitting your registration. If you do not receive an email within an hour or two, please check your spam or trash folder within your email box.

If you've registered for all future outlook webinars, and therefore opted into our outlook webinar list, and would like to opt out now, please update your preferences here.