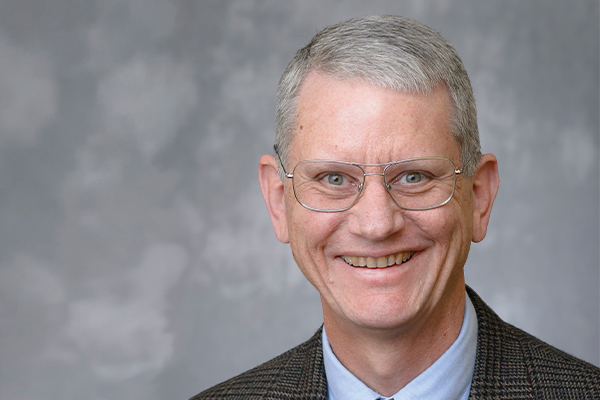 Director, Center for Commercial Agriculture, and Professor, Department of Agricultural Economics, Purdue University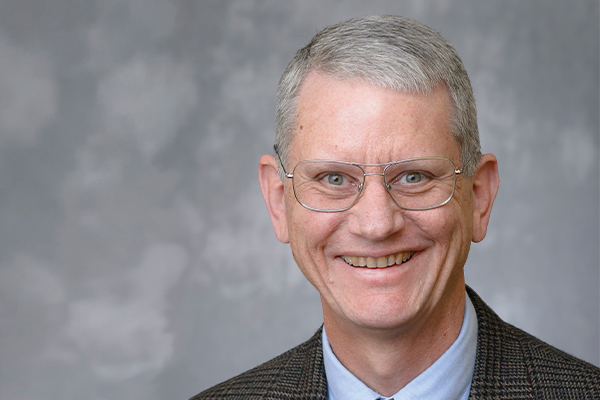 James Mintert is a professor and extension economist in Purdue's Department of Agricultural Economics and serves as director of Purdue's Center for Commercial Agriculture. The Center is focused on developing and delivering programs to commercial farmers via web postings, conferences, workshops and webinars. Jim is also one of the principal investigators for the Purdue/CME Group Ag Economy Barometer, a monthly sentiment survey of U.S farmers. In addition to his responsibilities with the Center, Dr. Mintert teaches an undergraduate class on commodity risk management. He holds bachelors and master's degrees in agricultural economics from Purdue and a Ph.D. from the University of Missouri. Jim originally acquired his interest in agriculture while working on his family's farm in the Mississippi and Missouri river bottoms, just north of St. Louis, Missouri.
SELECTED RESEARCH PUBLICATIONS
Mintert, J. R., Widmar, D. A., & Langemeier, M. R. (2018). Ag Producer Sentiment Turns Higher; Many Expect Lower Taxes. Purdue Center for Commercial Agriculture.
Mintert, J. R. (2017). Beef Supply to Rise: Can Strong Demand Hold Cattle Prices. Purdue Agricultural Economics Report. Retrieved from https://ag.purdue.edu/agecon/Documents/PAER%20December%202017_2018%20Outlook%20Final.pdf
Mintert, J. R., Widmar, D. A., & Langemeier, M. R. (2017). Post-Harvest Slump in Ag Producer Sentiment. Purdue Center for Commercial Agriculture. Retrieved from https://ag.purdue.edu/commercialag/ageconomybarometer/post-harvest-slump-ag-producer-sentiment/
Mintert, J. R., Widmar, D. A., & Langemeier, M. R. (2017). Improved Producer Optimism in October. Purdue Center for Commercial Agriculture. Retrieved from https://ag.purdue.edu/commercialag/ageconomybarometer/improved-producer-optimism-october/
Mintert, J. R. (2017). Cattle Feeding Returns Improving. University of Illinois, farmdoc daily. Retrieved from http://farmdocdaily.illinois.edu/2017/11/cattle-feeding-returns-improving.html
Mintert, J. R., Widmar, D. A., & Langemeier, M. R. (2017). Future Expectations Turn Lower. Purdue Center for Commercial Agriculture. Retrieved from https://ag.purdue.edu/commercialag/ageconomybarometer/future-expectations-turn-lower/
Mintert, J. R., Widmar, D. A., & Langemeier, M. R. (2017). Producer Sentiment Drifts Lower in August as Commodity Prices Weaken. Purdue Center for Commercial Agriculture. Retrieved from https://ag.purdue.edu/commercialag/ageconomybarometer/producer-sentiment-drifts-lower-august-commodity-prices-weaken/
Mintert, J. R. (2017). Cattle On Feed Inventory Remains Above a Year Ago. University of Illinois, farmdoc daily. Retrieved from http://farmdocdaily.illinois.edu/2017/08/weekly-outlook-cattle-on-feed-above-a-year-ago.html
Mintert, J. R., Widmar, D. A., & Langemeier, M. R. (2017). Strengthening Commodity Price Expectations Send Farmer Sentiment Higher in July. Purdue Center for Commercial Agriculture. Retrieved from https://ag.purdue.edu/commercialag/ageconomybarometer/strengthening-commodity-price-expectations-send-farmer-sentiment-higher-july/
Mintert, J. R. (2017). Increase in U.S. Calf Crop Points Towards Larger Beef Supplies in 2018-2019. University of Illinois, farmdoc daily. Retrieved from http://farmdocdaily.illinois.edu/2017/07/increase-us-calf-crop-points-larger-beef-supplies-2018-2019.html