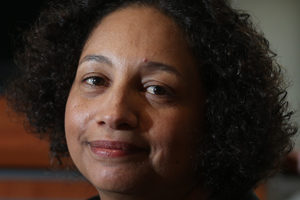 Professor, Jim & Lois Ackerman Endowed Chair, Department of Agricultural Economics; Director, North Central Regional Center for Rual Development; and Director, Purdue Initiative for Family Business, Purdue University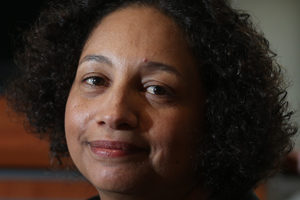 SELECTED RESEARCH PUBLICATIONS
Marshall, M. I., & Schrank, H. (2020). Sink or Swim? Impacts of Management Strategies on Small Business Survival and Recovery. Sustainability. View Publication
Wiatt, R., Lee, Y., Marshall, M. I., & Zuiker, V. (2020). The Effect of Cash Flow Problems and Resource Intermingling on Business Recovery and Resilience after a Natural Disaster. Journal of Family and Economic Issues. View Publication
Carriere, D. E., Marshall, M. I., & Binkley, J. K. (2019). Response to Economic Shock: Impacts of Recession on Rural-Urban Suicides in the United States. Journal of Rural Health, 35(2), pp. 253-261. View Publication
Li, W., & Marshall, M. I. (2019). Gender and Business Owner Satisfaction: The Case of Farm and Non-Farm Family Businesses in the Midwest. Journal of Family Busines Management , 9(4), pp. 416-428. View Publication
Torres Bravo, A. P., Marshall, M. I., & Sydnor, S. B. (2019). Does Social Capital Pay Off? The Case of Small Business Resilience After Hurricane Katrina. Journal of Contingencies and Crisis Management, 27(2), pp. 168-181. View Publication
McDonald, T. M., & Marshall, M. I. (2018). Family Business Responses to Household and Business Cash-Flow Problems. Journal of Family and Economic Issues, 39(1), pp. 163-176. View Publication
Hiramatsu, T., & Marshall, M. I. (2018). The Long-Term Impact of Disaster Loans: The Case of Small Businesses after Hurricane Katrina. Sustainability, 10(7), p. 2364.
Sydnor, S. B., Niehm, L., Lee, Y., Marshall, M. I., & Schrank, H. (2017). Analysis of post-disaster damage and disruptive impacts on the operating status of small businesses after Hurricane Katrina. NATURAL HAZARDS, 85(3), pp. 1637-1663. View Publication
Josephson, A. L., & Marshall, M. I. (2016). The Demand for Post-Katrina Disaster Aid: SBA Disaster Loans and Small Businesses in Mississippi. Journal of Contingencies and Crisis Management, 24(4), pp. 267-274. View Publication
Marshall, M., & Schrank, H. (2014). Small Business Disaster Recovery-A Research Framework. Natural Hazards, 72(2), pp. 597-616.