Top Farmer Conference 2021
Sponsored by Farm Credit Mid-America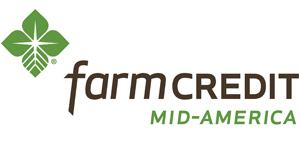 2020 brought a year of challenges and uncertain economic conditions for the ag industry. How can you translate this year's challenges into next year's success? We invite you to join us on January 8th to take part in the Purdue Top Farmer Conference – designed specifically for farmers, the conference is focused on addressing the economic environment and future implications and strategies to improve your odds of success.
Given the circumstances during this pandemic, things will look a bit different for the conference this year, but you will still be able to hear from thought leaders and experts and have an opportunity for dialog and discussion during this interactive, live, online program. This year's conference, scheduled for Friday, January 8 from 10:00 am – 1:00 pm EST, will feature three of the nation's top experts on the agricultural economy and include thoughtful, innovative breakout discussions. Topics will include the ag economy outlook from both a macro and consumer perspective, ag trade prospects and implications for farmland values. During the discussion breakout, you'll have a chance to interact with other attendees and consider strategic responses to this challenging economic environment.
Registration for the three-hour virtual conference is free. Space is limited to 300 participants. This conference will not be recorded. Registered participants will receive an email with a link to join the conference live at its scheduled time.
PROGRAM DATES:
January 8, 2021
10:00 am EST – 1:00 pm EST
REGISTRATION FEE:
free
LOCATION:
virtual, please register for the link to join
Is this program for you?
For questions about registration or more information about the program, contact: Sarah Zahn
(765) 494-7004
smithse@purdue.edu