The Index of Indiana Farm Real Estate
Attached is a list of Indiana farm real estate index numbers. Numbers from 1912 through 1986 were taken from various USDA publications. Beginning in 1987, USDA discontinued publishing the index but continued publication of dollar estimates of farm real estate values and annual percentage changes. The index numbers from 1987 on were calculated from these published figures and were not adjusted to reflect census-based revisions on dollar values published by USDA. For this reason, year-to-year percentage changes in the index may differ from those based on dollar values published by USDA.
Following are examples of two widely used applications of the index:
Estimate the 1974 value of land that sold in 2016 for $8,500 per acre
50.2 (1974 index) / 583.8 (2016 index) = 0.0860 x $8, 500 = $731, estimated 1974 value
Estimate the 2016 value of land purchased for $1,225 per acre in 1990.
583.8 (2016 index) / 83.4 (1990 index) = 7, 000 x $1, 225 = $8, 575, estimated 2016 value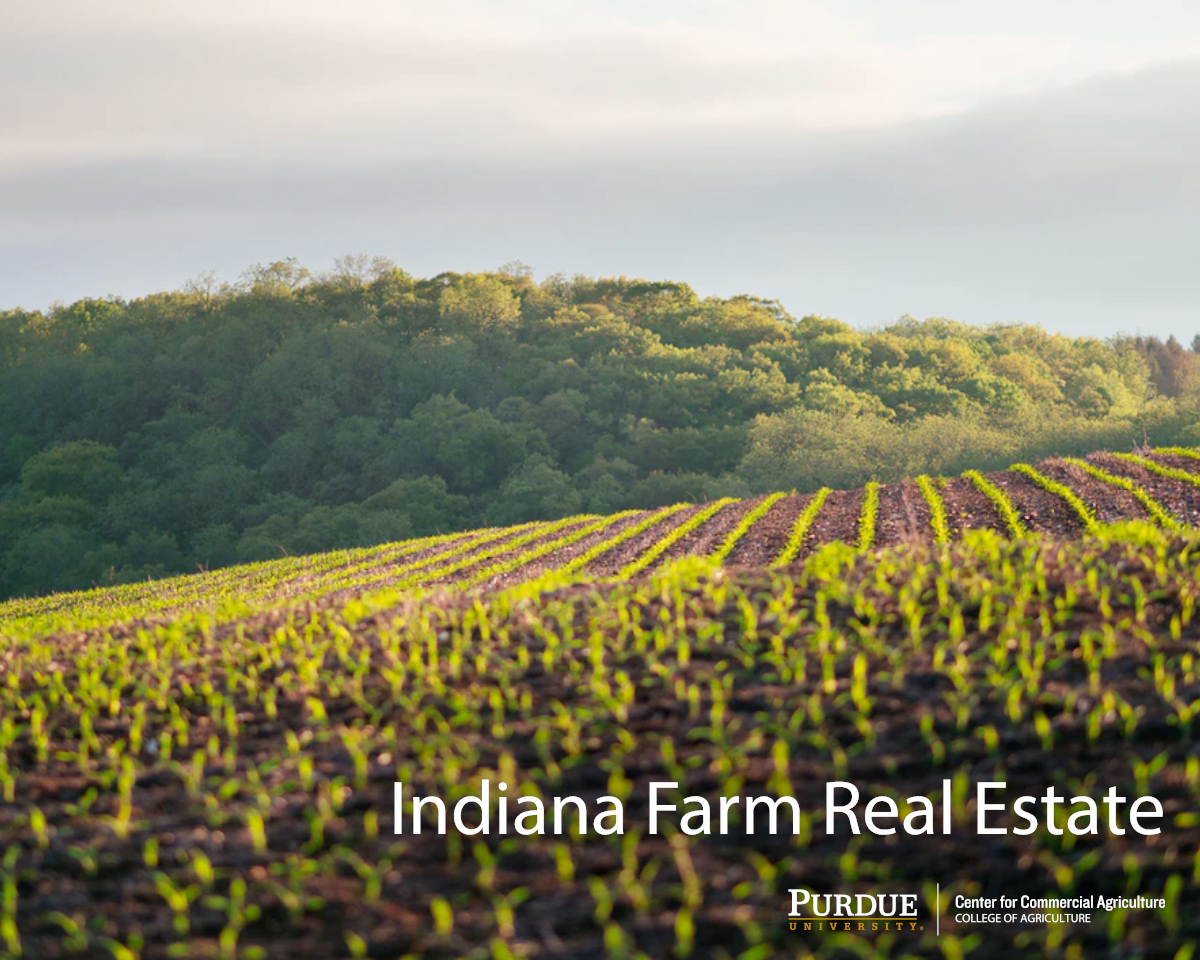 Where do you begin if you're looking to transfer your farm to the next generation? Before starting with a legal entity, it's important to come together and establish common goals and a direction for where you picture your operation moving in the future. Our Farming Together workshop will help you begin discussions to lead you to a successful transition.
Read More