Thanks to the collaborative efforts of the National FFA Organization and the Purdue University Department of Animal Sciences, students across the nation will soon have a new answer to consider to the age-old question, "What do you want to be when you grow up?" The recently released "Careers with Animals" series provides classrooms with lesson plans to help students discover possible professional paths in the animal industry. The comprehensive modules contain worksheets, PowerPoint presentations, virtual field trips, discussion questions, and details on the academic standards met by the curriculum.
FFA is among the largest student organizations in the United States, dedicated to the mission of making "a positive difference in the lives of students by developing their potential for premier leadership, personal growth, and career success through agricultural education."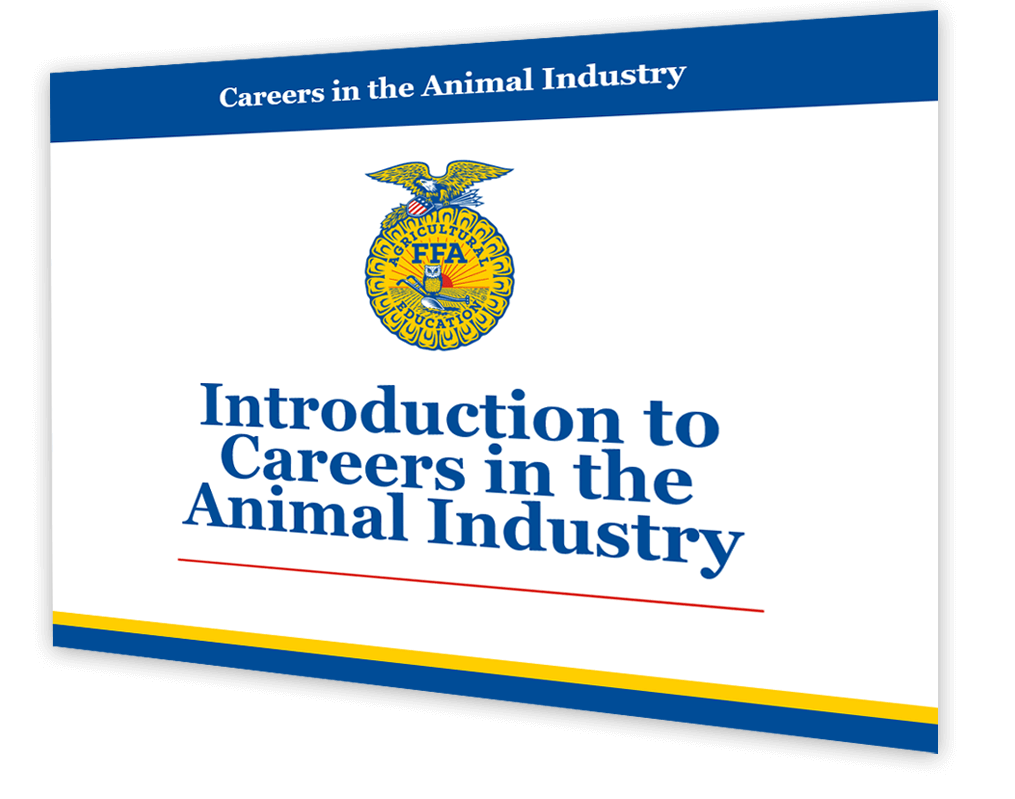 Common goals led to a natural alliance between neighbors. "We are very proud of our strong association with National FFA, which dates back decades," said Alan Mathew, department head and professor of animal sciences. "We share in their mission to develop youth and young adults for success in their chosen careers, as well as inspire them to become leaders. When the National FFA headquarters moved to Indianapolis in 1998, the state and Purdue University developed an outstanding partnership with the organization that continues to grow."
"When we first started talking about a partnership," recalled FFA Educational Development and Evaluation-Team Leader, Ambra Tennery, "it was really easy for us to come to our decision thanks to the respect and integrity of Purdue.  It was a great fit for us to align our career-based content with the Department of Animal Sciences' expertise."
Ashley York, coordinator of academic advising/student services for the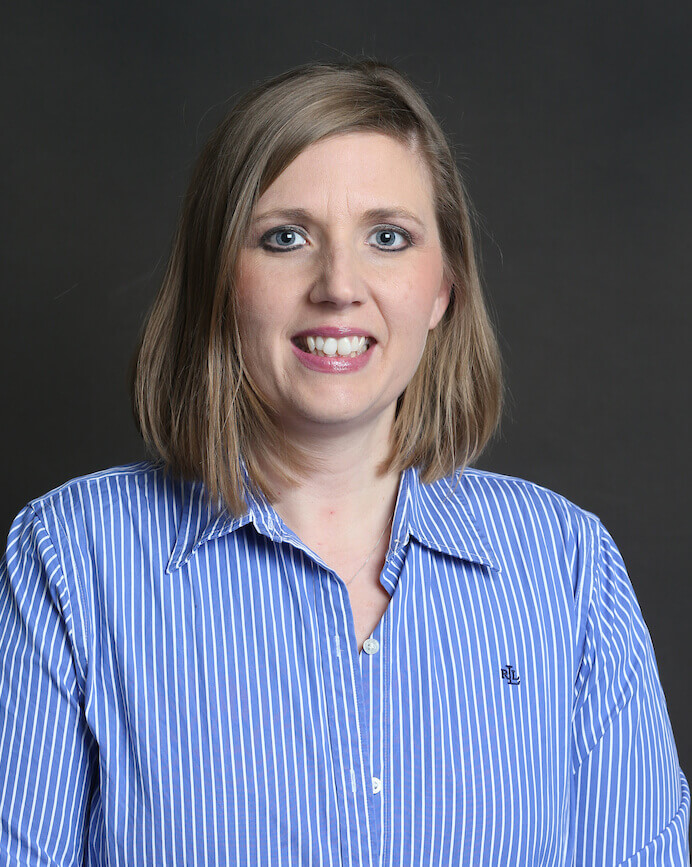 Department of Animal Sciences, led Purdue's efforts, gaining the expert advice of faculty and staff members within the department including Barry Delks, Paul Ebner, Stacy Zuelly and Jackie Boerman.
"I think it's a great advantage, utilizing our faculty and staff for these lesson plans," said York. "They are the experts in those areas. They are already teaching, running Extension programs, or conducting research in the field."
Most subjects within the lesson plans noted York, reflect areas of study within the department. "Purdue Animal Sciences offers a great curriculum in six different concentrations: animal agribusiness, behavior/wellbeing, biosciences, pre-veterinary medicine, production, and products."
York and Tennery graduated from Purdue a year apart, both with degrees in agricultural education.  While reconnecting to develop the modules, the two realized their experience as teachers would help them design lesson plans that directly addressed the needs of students and instructors.
Tennery said she wishes this resource had been available during her time as a teacher. Then, like now, she worked to dispel the assumption that the only career working with animals was to be a veterinarian.
FFA recently made the series available within AgExplorer, which is an online platform showcasing more than 250 careers in agriculture, created in partnership between FFA and Discovery Education. AgExplorer exposes students to a variety of careers in agriculture no matter where they are located.
Mathew sees an encouraging future for his students within their chosen profession. "The career outlook is very bright for animal sciences graduates. Upon graduation, 97% of our students already have a career offer (sometimes multiple offers) or have been accepted into professional programs, including in veterinary science and graduate degree programs. The future outlook is even brighter as opportunities in the animal sciences and agricultural disciplines continue to expand."
For students pursuing a career with animals, Mathew offered advice: "Our curriculum is science-based, and thus, high school students should hone their knowledge and skills in the STEM disciplines. Students should also develop teamwork and critical thinking skills through high school coursework and extracurricular activities, as those skills will help them succeed in our program."
"Maybe these lessons will introduce students to a career they will fall in love with," mused York.  "Maybe it will prep you for the career you ultimately want to go into. We just want to make sure that all students gain exposure to the diversity that animal sciences can bring them."
Photos by Tom Campbell