Is Orange Corn the next Tang?
Probably not, concedes Torbert Rocheford, but the colors are alarmingly similar.
Rocheford, the Patterson Endowed Chair in Translational Genomics for Crop Improvement in the Department of Agronomy, is known for developing a naturally biofortified variety of Orange Corn. This vibrant variety of corn is commercialized through NutraMaize, a startup Rocheford co-founded with his son, Evan Rocheford, the company's CEO. Its flagship product, Professor Torbert's Orange Corn Grits, will be featured at the Taste of Space on Nov. 8 at the Kennedy Space Center on Merritt Island, FL. This event will celebrate the 50th anniversary of the Apollo 12 moon landing and showcase cuisines from around the country.
Hence Rocheford's ruminations on Tang.
The grits will be part of Ambarish Lulay's menu for the event. Lulay is the executive chef at East End Grill, a local Lafayette, IN restaurant. Before East End, Lulay worked at Purdue's School of Hospitality and Tourism Management and as one of President Mitch Daniel's personal chefs.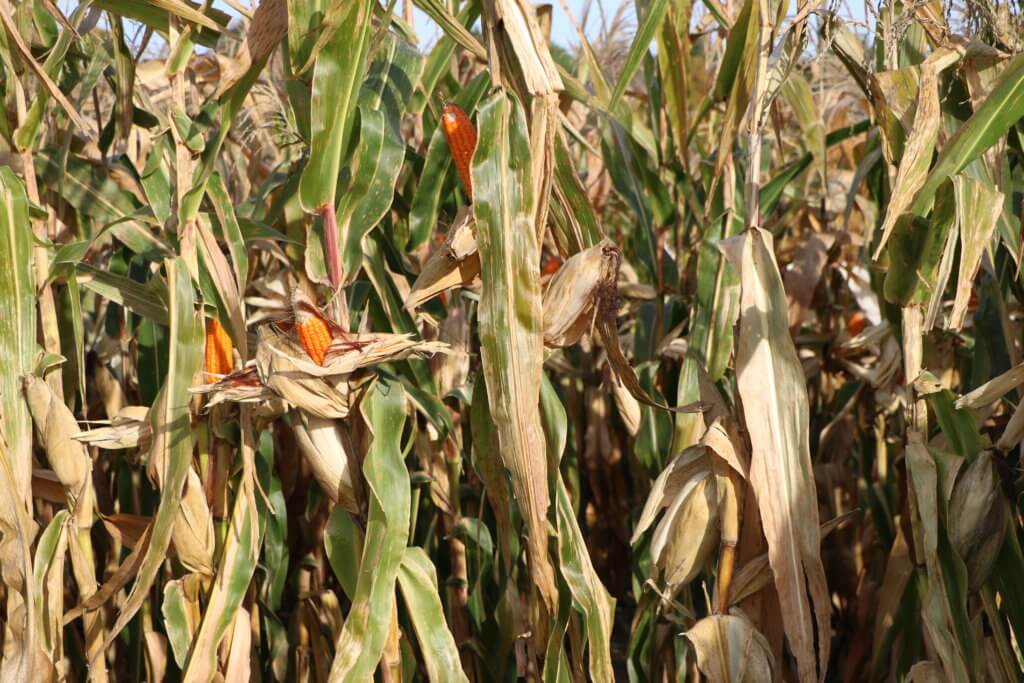 Rocheford began naturally selecting his unique variety of corn in the mid-1990s. His aim was to increase the amount of antioxidant carotenoids in corn, leading to a more nutritious, and beguilingly orange, product. Specifically, Rocheford wanted to "biofortify" the corn with provitamin A carotenoids like beta-carotene and, by partnering with NGO HarvestPlus, help in efforts to introduce this crop to areas in sub-Saharan Africa where there are severe Vitamin A deficiencies and corn is a widely consumed staple crop. After things got underway in Africa, Rocheford began to wonder if he should bring Orange Corn to US consumers.
"I learned a government minister in Zambia asked if we eat Orange Corn in the US. He had to be told no. So then he asked if it's supposed to be so much better and we want them to eat it in Africa, why don't we eat it in the US?" Rocheford said. "It was a fair question."
This eventually led Rocheford to establish NutraMaize, which focuses on commercializing orange corn within the United States. The product is currently carried in locations around Indiana and is also available on Amazon. The company recently received a series of grants, totaling over $1 million to further develop Orange Corn for the US market. Rocheford is exploring ways to biofortify corn in ways that will have health benefits to Americans. While Vitamin A deficiency isn't an issue in most Western countries, there are other deficiencies in other carotenoids that can lead to severe health problems, such as macular degeneration.
"Corn is such a core part of the US food system, that if you make corn more nutritious, you fundamentally improve the American diet," said Evan Rocheford "Today it's grits, tomorrow, it's snacks, cereals and even animal feed. The sky is really the limit." Both Rochefords said it is a central mission of the company to drive economic growth in Indiana while increasing awareness about micronutrient deficiencies or "hidden hunger" in developing countries.