Marian Rodriguez-Soto remembers visiting her aunt's garden as a young girl and being puzzled by the cabbages. Some looked different, so she asked her aunt for an explanation. "She told me they were sick," Rodriguez-Soto recalled. "I was little, so my mind was blown – I didn't believe that plants got sick."
She now works to promote healthy plants by researching billbugs, a turfgrass pest. Rodriguez-Soto, who grew up in a small town on the southeastern coast of Puerto Rico, studied agricultural sciences at the University of Puerto Rico – Mayaguez Campus. There, the Natural Resource Career Track led her to two course-altering internships. Through a butterfly sanctuary program, she received her first experience with insects.  In the second internship, Rodriguez-Soto learned to conduct research by studying the coffee berry borer in a USDA lab in Maryland. The experiences convinced her to pursue a career in entomology.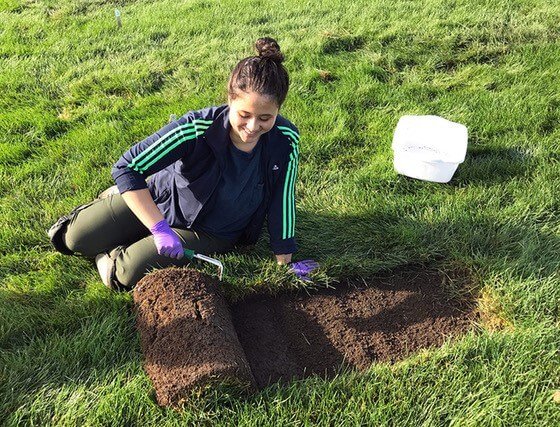 Through the Summer Research Opportunities Program (SROP), a Big Ten Academic Alliance program that encourages students from underrepresented minorities to pursue graduate study and research careers, Rodriguez-Soto spent eight weeks at Purdue researching the hairy fungus beetle. 
"I liked the department of entomology and contacted many different professors to talk about research programs," Rodriguez-Soto recalled. Among them was Douglas Richmond, professor of turfgrass entomology and applied ecology. When Rodriguez-Soto returned to Purdue in June 2018 as a master's student, Richmond became her co-advisor with Laramy Enders, assistant professor of entomology.
"In the Soil Insect Ecology Laboratory we focus on turfgrass pests. I work with billbugs," Rodriguez-Soto explained. Billbugs are grass-feeding weevils whose larvae damage turf. "Billbug" is a common name for many different species. Because the larvae of billbug species look the same, Rodriguez-Soto is using DNA barcoding to tell species apart and track their populations. 
"What I really like about this research is that we are using genetic tools usually related to basic science in an applied way to understand the seasonal biology of this insect," shared Rodriguez-Soto.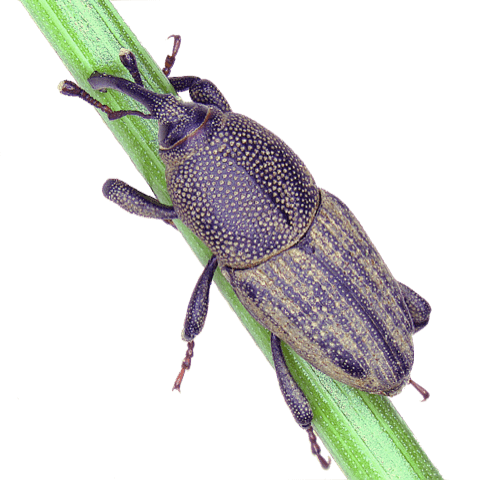 When possible, Rodriguez-Soto seizes opportunities to share her research through entomology conferences, field days and meetings with members of the landscape industry. She is determined to build her English fluency and confidence. "Since I got here through SROP, I also felt the need to give back to the office that brought me here," said Rodriguez-Soto. Through the Office of Graduate Diversity Initiatives, she worked with the Louis Stokes Alliance for Minority Participation, a program designed to increase the number of students in STEM bachelor's degree programs, particularly from underrepresented groups. 
Rodriguez-Soto has kept her options open after she finishes her degree this December. She would like to work in entomology through Extension, but she is also considering a doctoral degree.
"Marian has been a wonderful student and is developing into a fantastic scientist," shared Richmond. "Among her many strengths, I think the thing that stands out most for me is her organizational skills and ability to set the agenda. She doesn't wait for me or Dr. Enders to lead her through her project. She's always looking for the next step because she is incredibly eager to learn. This will serve her well in her career."