The Understanding Risks & Vulnerabilities via Food Systems Dashboards webinar presented by Jayson Lusk, department head and distinguished professor of Agricultural Economics at Purdue University, focused on the importance of having current information on the structure of food supply chains.
This information can be used to inform policy makers and industry leaders on where and how to respond to disruptions, such as those caused by COVID-19. The dashboards also allow the public and media to better grasp the causes and nature of changes in food prices and availability being experienced at the retail level. 
In this presentation, Lusk discussed several ongoing projects to create online data dashboards that help quantify and illustrate potential disruptions to the food supply chain, with a particular focus on COVID19 but with an eye toward flexibility toward any potential market disruptions.
You can view Lusk's Understanding Risks & Vulnerabilities via Food Systems Dashboards webinar at https://youtu.be/kdZg7qkdQmE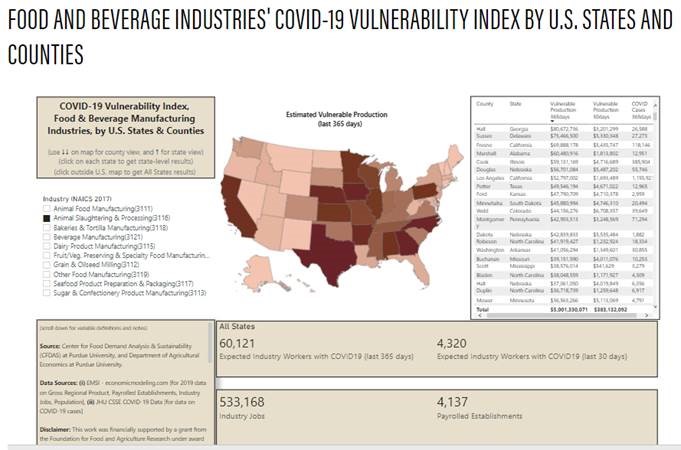 Related Resources
Center for Food Demand Analysis and Sustainability (CFDAS)
Purdue College of Agriculture Dashboards