"Although the Purdue Meigs Farm exists as a research and Extension facility, at times we have apples that remain after our research is completed. We were pleased to partner with the Student Farm so that the excess fruit can be put to good use, and the community can enjoy some wonderful locally-grown apples," said Hirst, who has extensive research plantings at the Purdue Meigs Farm.   
"We wanted to provide more variety in the CSA boxes as well as new educational opportunities for the Student Farm students," said Adair. "To be able to provide the fruit in the CSA boxes and create less waste from unused fruit was a win-win situation."
Meigs Horticulture Research Farm, located 10 miles south of the Purdue campus, is used primarily for research on a variety of fruits including apples. In early September, Adair also collaborated with Miranda Purcell, viticulture specialist with Purdue Extension, to provide Concord-like grapes that are great for making jams and jellies.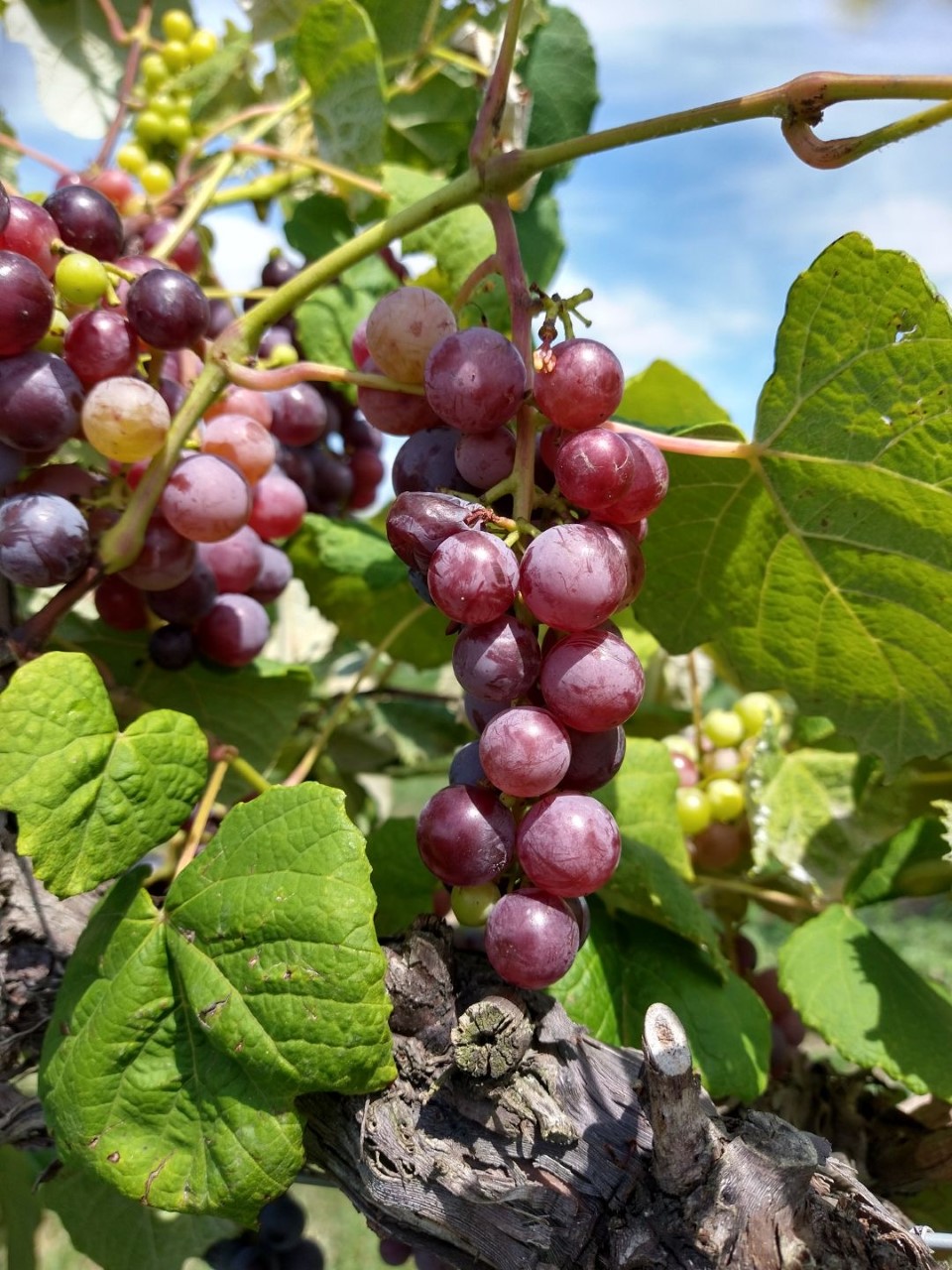 "The vineyard is set-up as a variety trial where we are testing 30+ grape varieties to determine which are viable options for planting throughout the state of Indiana," said Purcell. "We look at characteristics such as cold hardiness, disease susceptibility, vine vigor, etc. Sunbelt is one of the varieties we have planted, and the Purdue Student Farm students harvested and provided it to the Boilermaker Season Pass CSA members this year."
Jillian Ellison, a first-year CSA subscriber, baked an apple pie using Pixie Crunch and Honeycrisp apples provided from the Boilermaker Vegetable Season Pass in September and October.
"The fruit we've received from Meigs has been a great addition to our box each week, and the apples have been perfect for snacking or baking," said Ellison, content and media specialist for Purdue's College of Agriculture. "I've found the Pixie Crunch works really well for baking, too, as they tend to macerate really well for a pie, so I don't need to add any extra cider or juice when prepping the filling."
 For more information about the Purdue Student Farm, visit purdue.ag/studentfarm