Whether inspired by a family legacy or a little blue slogan on a dinner mint, students who join the Future Farmers of America (FFA) open a door to an abundance of opportunities that inspire and prepare them to be leaders in agriculture. Each year, FFA members and alumni celebrate the impact the organization has on youth and the future of farming during National FFA Week. 
Sarah LaRose, assistant professor of agricultural education at Purdue University, Robyn Bender, Purdue Agriculture alumna and North Posey FFA advisor, and Julia Hamblen, sophomore in Purdue agricultural education, share how their experiences in FFA inspired a path to Purdue Agriculture.
How did you become involved in FFA?
Sarah: I created a Twitter thread about how I joined FFA! I didn't come from an ag background, and I took my first agricultural education class as a sophomore in high school. I saw an officer team do opening ceremonies, and as a Navy brat and former Girl Scouts member, I was drawn to the ceremony and regalia of the uniforms. I noticed members getting scholarships and special awards, and I looked around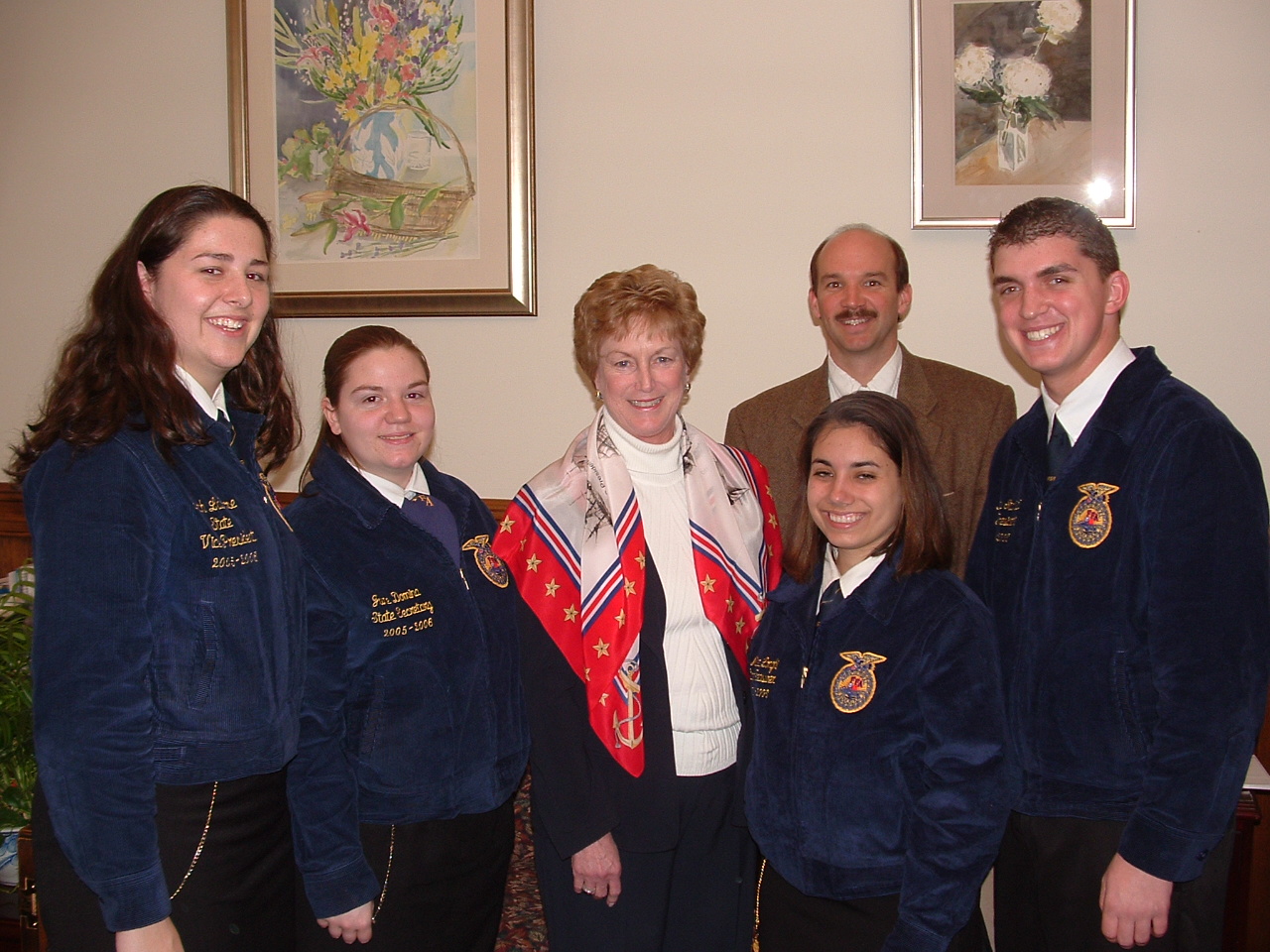 the cafeteria to see FFA themed cutlery and a tablecloth with the FFA mission statement. On the top of each place setting, there were dinner mints that said, "FFA: America's Best." I thought to myself, "Gee, an organization that has its name on a dinner mint must be a pretty big deal. Maybe I should check it out." And that's what hooked me – a dinner mint! 
I was involved in the Ledyard Regional FFA chapter and served as State Vice President. I loved theimpact that FFA had on my life so much that I wanted to make those opportunities available for others, so I became an agriculture teacher. I worked at Nonnewaug High School and served as an FFA Advisor to the Woodbury FFA chapter from 2008-2015. I then became a member of the newly formed Conduct of Chapter Meetings LDE Committee, and each year I help coordinate and run the Conduct of Chapter Meetings LDE.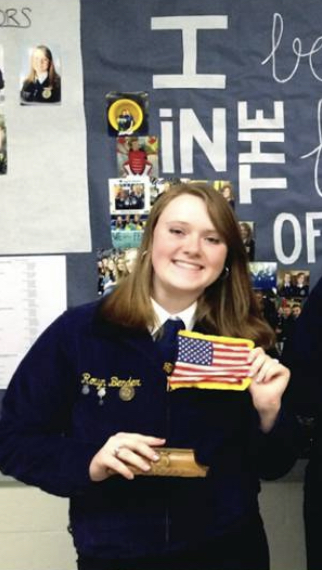 Robyn: I grew up on my family farm where we grew corn, soybeans, and raised beef cattle. My older sisters were involved in FFA, and I also knew that I wanted my future career to be in agriculture. I joined the North Posey FFA chapter thinking I wanted to go into Animal Sciences, but by my senior year I wanted my future career to be involved with FFA in some way. Now, I'm the current ag teacher and FFA advisor of North Posey FFA. 
Julia: I didn't grow up in agriculture. In fact, I was the kind of kid that thought brown cows made chocolate milk! It wasn't until my mom married into a family that raised and showed horses that I fell in love with livestock and began my journey through 4-H. In 2017, my school added ag classes and our FFA chapter, Shelbyville Central, was chartered! I fell in love on day one and never looked back. 
What was the most fulfilling part of your FFA experience?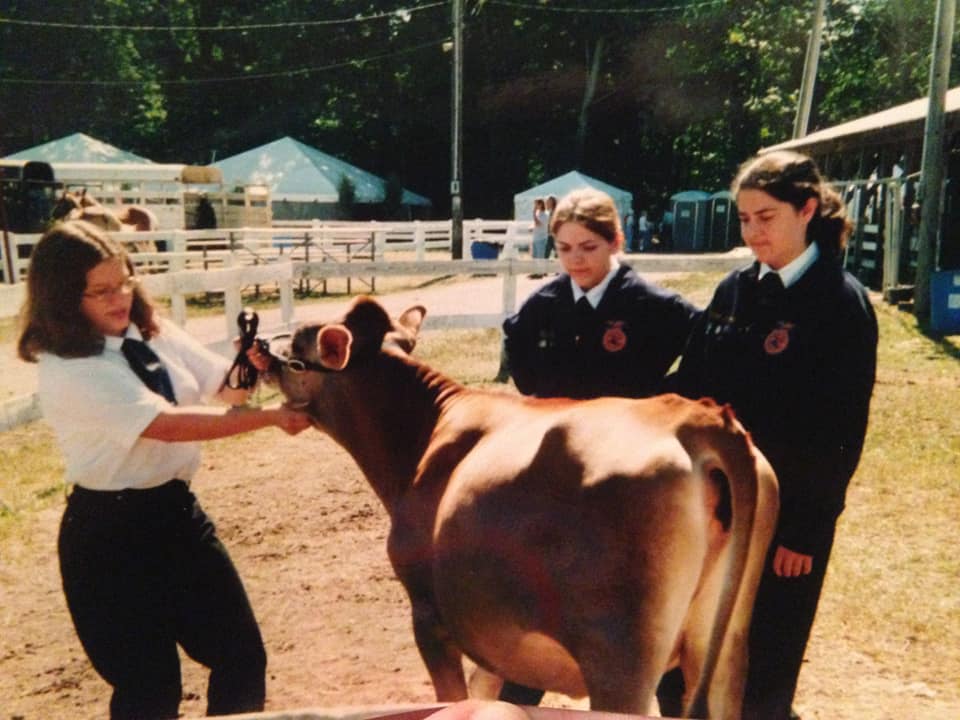 Sarah: There are a few key moments that impacted me as a student and an advisor, but the thing that consistently resonates with me is the number of opportunities I had just by saying, "yeah, I'll try that." I had no idea FFA would lead me to meet two USDA Secretaries of Agriculture, the President of the United States, or participate in a month-long study abroad to South Korea. To this day, my teaching philosophy reflects this. I'm driven by my passion for the transformative benefits that students gain from participating in any of the myriad of opportunities available through agricultural education.  
One of my proudest moments was seeing one of my students serve as a member of the National FFA Officer Nominating Committee. As an educator, I feel immense pride when I see my former Purdue students confidently leading their students around at state and national FFA conventions, when only shortly before, they were nervous student teachers themselves. 
Robyn: I really enjoyed going to events, teaching elementary classes about agriculture, and talking to community members about agriculture and what was currently happening in our FFA chapter. These events helped me realize how much I enjoyed working with others and teaching them about the industry.  It was through these experiences that I realized I wanted to become an ag teacher.  
I also enjoyed the contests, especially the leadership development events.  They strengthened my public speaking skills and gave me the confidence to speak in front of others.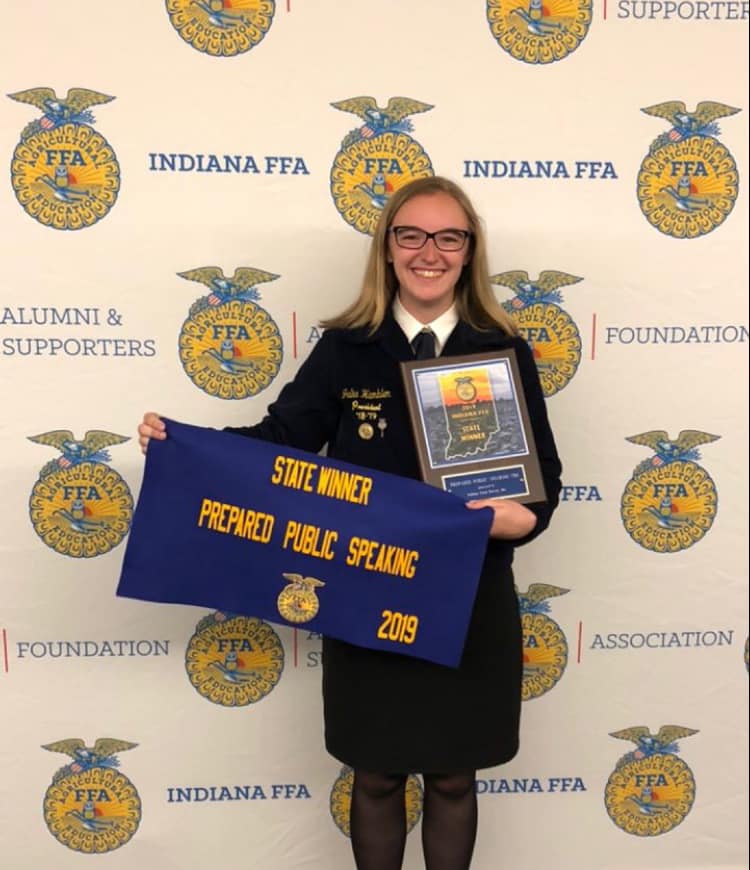 Julia: I think the most fulfilling part is being able to take on leadership experiences beyond the chapter level and spread the message that, even as a very new chapter, we can accomplish anything. In my first two years in FFA, I brought home district wins, a state championship, and placed nationally in Prepared Public Speaking. In my third year, I served as the 2020-2021 Indiana FFA State President, and served as the Chairman of the National FFA Officer Nominating Committee this past year. After each of my leadership endeavors, I'd share my experience and advice to my home chapter to encourage them to dream big in FFA and not let the title of "brand-new chapter" define their ability to lead. Showing gratitude to those that shaped me into the person I am today makes me proud of my FFA story and chapter. 
How did your involvement in FFA set you down a path to Purdue Ag?
Sarah: I was having a difficult time deciding what to do after my senior year of high school when one of my ag teachers said, "Why don't you take my job when I retire?" After a few days of FFA conventions, banquets, and field trips, I decided that Mr. Dexter's suggestion was a pretty good one, and if I was going to do a job, it might as well be one that let me keep learning about agriculture.  
After earning a Bachelor's in animal science and teaching high school agriculture for seven years, I began pursuing a Ph.D. in Agricultural Education and Communication. As I was completing my Ph.D., a position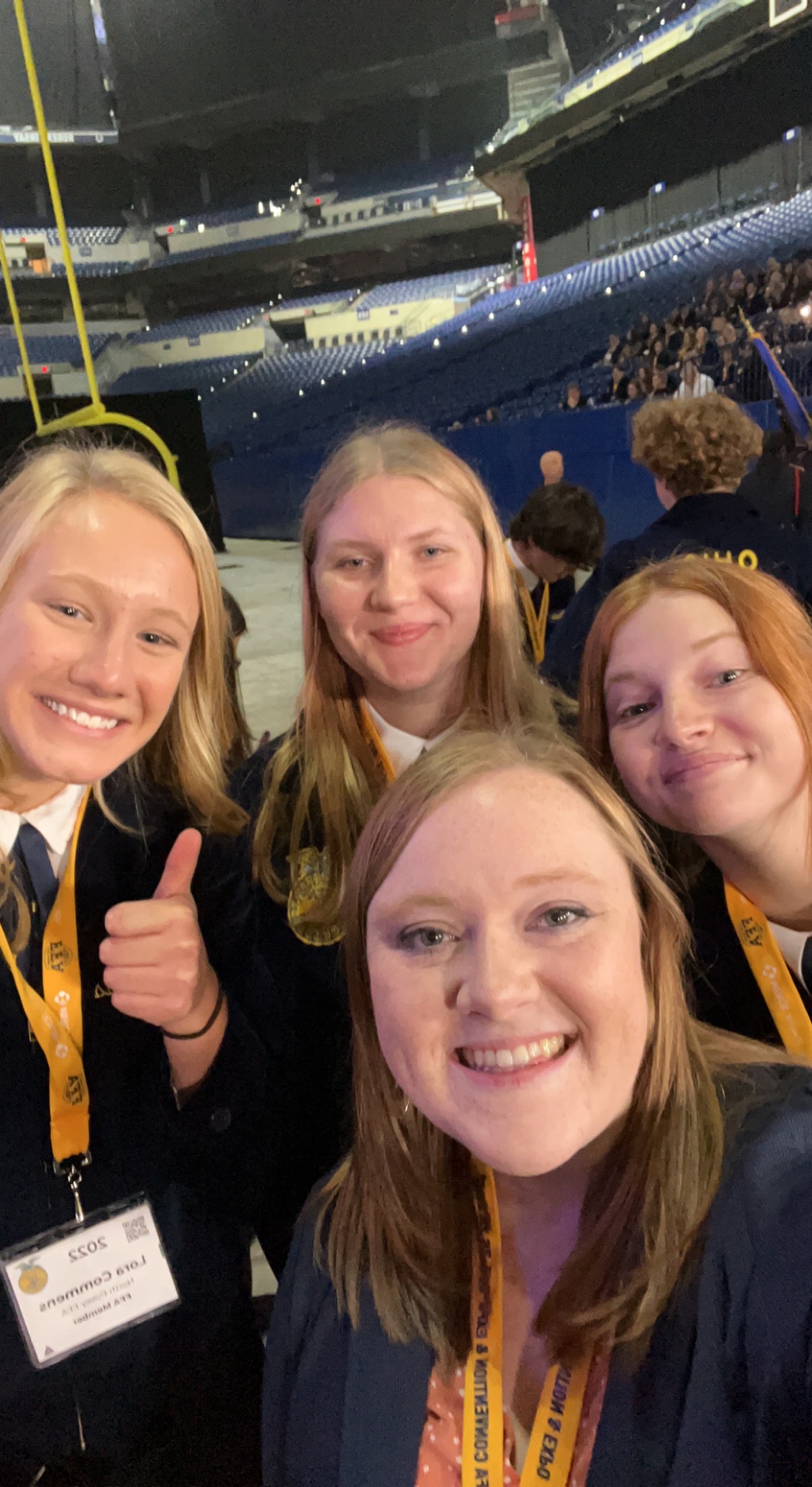 with the Purdue Agricultural Sciences Education and Communication department opened, and I jumped at the opportunity to apply. Purdue's excellence in agriculture is well-known, and the proximity to the National FFA Headquarters in Indianapolis made it appealing for potential opportunities to collaborate. The opportunity to work here and help prepare future Ag teachers seemed too good to pass up. 
Robyn: It was always my goal to attend Purdue for my college education. However, I wasn't quite sure what I wanted my major to be. After my four years in FFA, I was positive that I wanted to stay involved in the ag industry. Purdue Ag offers so many majors and opportunities, so I knew it would be a great place to discover what I wanted to do.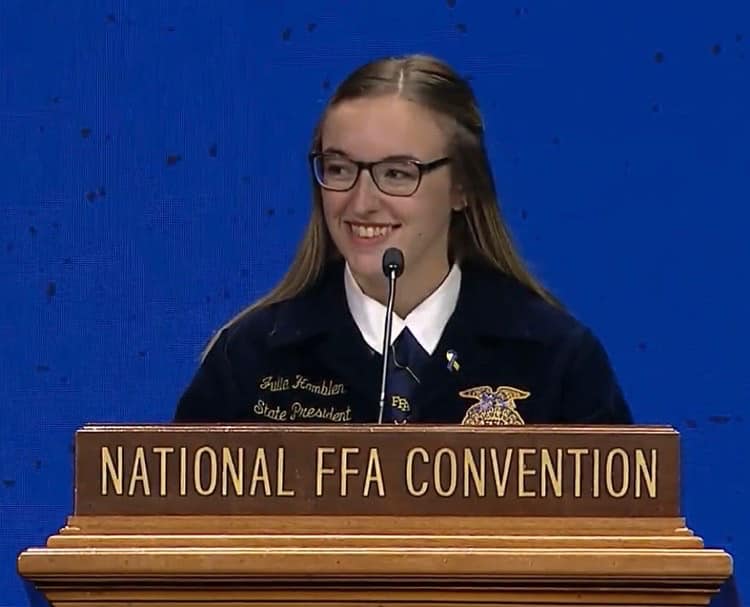 Julia: I always knew I wanted to be a teacher like my mom, who's been a teacher for almost 30 years. However, I struggled with what kind of teacher I wanted to be until I joined FFA. Through FFA, I found an industry I was so passionate about that I wanted to teach others about it. Purdue Ag was an easy choice for me because of the top-tier agricultural programming and opportunities it provides, and the supportive classmates and faculty who want to help me accomplish my goals. 
How does FFA inspire future agricultural leaders today?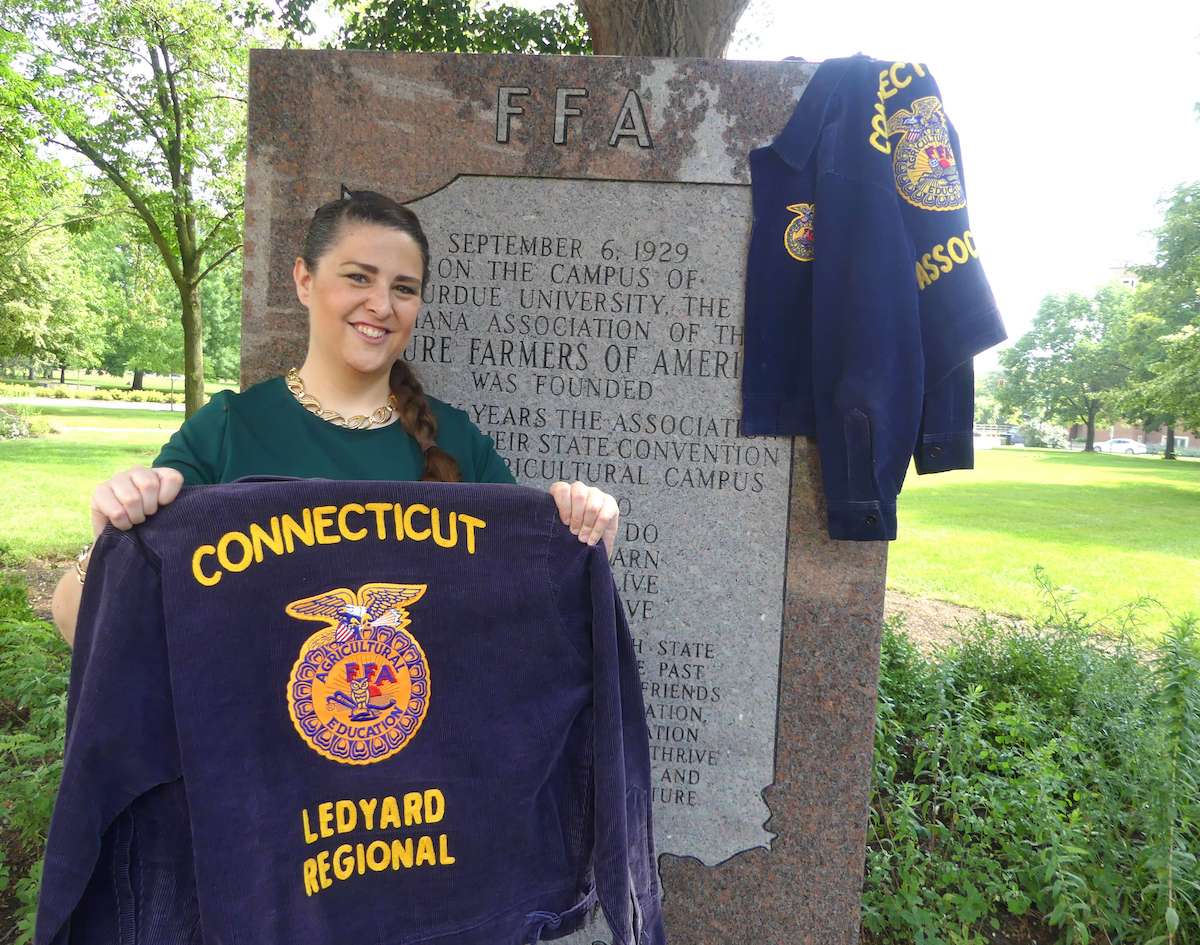 Sarah: As an assistant professor of agricultural education, I share my story of how I got involved with FFA as a way of illustrating how students from non-farming backgrounds can also experience success in FFA. Agriculture teachers are also FFA advisors, so I prepare the next generation of influential educators who inspire and support their students. 
The FFA Creed begins with the words, "I believe in the future of agriculture." Not only do I believe in the future of agriculture, but I also believe in the ability of my students to pave the way for their own future agriculture students from all backgrounds. I strive to prepare teachers to maximize their students' experiences by sharing opportunities and supporting students' development. An enthusiastic, prepared, and dedicated agricultural educator can make a powerful difference in the lives of their students. 
Robyn: I hope that by working with FFA, I can show students all the wonderful opportunities the agricultural industry offers. My goal as an ag educator is to inspire students to experience and try new things. I want students to find something they truly have a passion for and make a career out of it. 
Julia: What makes FFA special is the abundance of opportunities to prepare youth for their next best step after high school. Students can attend conferences, state and national conventions, compete in contests, and network with industry professionals. Each opportunity has its purpose, but they all come together to provide students with the necessary tools and skills to showcase the best version of themselves so they can continue to be agricultural advocates, no matter which path they decide to venture on within the industry.