The goal of extension work is to provide practical solutions to local - and global - issues from agricultural production, environmental issues, natural resource conservation, land use and more.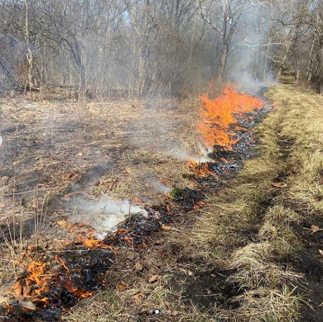 Purdue Extension wildlife specialist Jarred Brooke's work with prescribed fire is doing just that, as it is now being used to educate a new audience about various techniques of the habitat management method, the Wounaan indigenous community of Panama among others, thanks to the United States Forest Service.
Naomi Mills, a smokejumper squad leader for the Missoula Smokejumpers and fire specialist for USFS International Programs in the Latin America region, is utilizing Brooke's Wildlife Habitat Hint series on prescribed fire techniques to illustrate various ignition techniques and methods as part of her virtual fire management training sessions.
"Jarred's videos have been helpful in my Fire Management training sessions in Latin America by showing clear, concise examples of different controlled burning techniques," Mills said. "They help illustrate important concepts on how to control a fire's intensity as well as the rate and direction of spread in a virtual setting when we don't have the opportunity to train in person."
Mills' colleagues also are utilizing the videos, which have been modified to add Spanish subtitles, to reach audiences in several countries.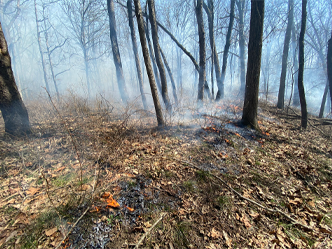 "My colleagues and I plan to utilize Purdue Forestry and Natural Resources' videos to address the needs of people in multiple countries who have requested training on fire behavior and controlled burning," Mills said. "There is a heightened interest in addressing deficits in knowledge surrounding controlled burning for multiple reasons, resource benefit, agriculture burning, etc., and these videos will help meet those needs across a broad spectrum of audiences."
Brooke said the extended reach of his videos on prescribed fire is thrilling.
"I initially created these videos to use in my Purdue prescribed fire class and for landowner trainings," Brooke said. "I decided to add them to the Purdue FNR YouTube channel because I thought other people may find them useful, but I never imagined they would be used to help train indigenous communities using prescribed fire in other countries. It's exciting to know these resources are being used beyond Indiana and in such a meaningful way."
Resources
Wildlife Habitat Hint: Prescribed Fire Techniques – Backing Fire
Wildlife Habitat Hint: Prescribed Fire Techniques - Flanking Fire
Wildlife Habitat Hint: Prescribed Fire Techniques - Strip Head Fire
Wildlife Habitat Hints: Prescribed Fire Techniques – Ring Fire
Wildlife Habitat Hints: Prescribed Fire Techniques – Point Source Fire
Wildlife Habitat Hint: Late Growing Season Prescribed Fire
FNR Ask The Expert: Prescribed Fire with Jarred Brooke and Mike Saunders