Purdue Forestry and Natural Resources alumni are making an impact across the world in the areas of aquatic sciences, forestry and wildlife and beyond. Recently two FNR alumni were featured in national publications for their research or work impact.
Dante Francomano, who completed his PhD in ecological sciences and engineering (ESE) in December 2020, had his work on soundscapes featured in Frontiers in Ecology and the Environment. The article
"Beavers increase bird diversity in Tierra del Fuego" highlights his research in Argentina, which involved comparing recorded acoustic activity in intact forests, ponds created by beaver dams and meadows created after pond drainage that contain low vegetation and dead standing and felled trees. The article is based on the publication "Acoustic monitoring shows invasive beavers Castor canadensis increase patch-level avian diversity in Tierra de Fuego," which first appeared in the August 2021 Journal of Applied Ecology.
"Based on our findings, restoration might mean a patch-level reduction in bird diversity," said Francomano, who is now an instructor of the natural sciences in the Honors College at Portland State University.
Matthew Aghai, a 2008 wildlife alumnus, is part of a National Geographic article "To Regrow Forests, U.S. Needs Billions of Seeds, Many More Seed Hunters," which discusses his company Droneseed's use of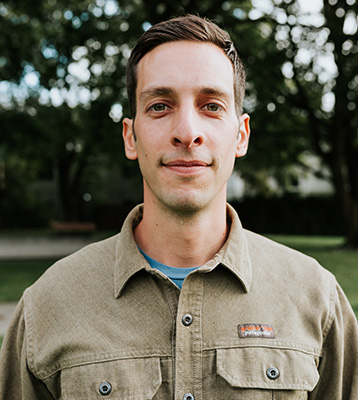 swarms of drones to reforest burned sites.
"The nation's ambitious tree-planting goals aren't achievable unless we start thinking in a really big way about seed," said Aghai, senior director of biological research and development at Droneseed. 
Aghai completed his master's degree in forest management at the University of Idaho and his PhD in applied forest ecology at the University of Washington. He began working at Droneseed in January 2018 and also has been the general manager of Silvaseed since March 2021.
Note: Please send information to FNR Communications Coordinator Wendy Mayer at wendymayer@purdue.edu if you wish to see yourself or a fellow FNR student or alumnus featured in the Faces in the Crowd section of the website.