John "Jack" Seifert grew up 10 minutes from the heart of downtown St. Louis. The only exposure he had to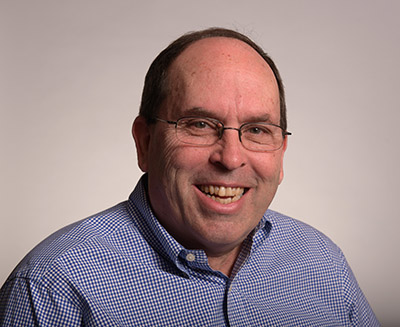 the wildlife and the outdoors was in the unincorporated areas of the city, besides the occasional camping and hunting trips with family and friends.
Seifert escaped the city when he could, once he could drive himself around, but he made a clean break for something different at age 18, heading down the road to Columbia, Missouri, for college. He started in the wood products area, because he 'liked to work with his hands and build things.' But, after his first semester, Seifert took a couple of introductory courses on forest management and changed his path, earning a bachelor's degree in forestry from the University of Missouri in 1975.
"Whatever it took to not be in the city is what I was after," Seifert said. "It was a real change for a city guy to get out, but I embraced it and said, 'I'm not going back to the big city.' I had always been a consumer of wildlife, which opened the door to get me into conservation and ultimately the forestry side. I incorporated the forest into the natural process that I'd come to love, and the rest is history."
Since then, Seifert has made a name for himself throughout the 92 counties in Indiana. After completing his undergraduate studies, he went straight into a job working at the Purdue Department of Forestry and Natural Resources Summer Camp in Branchville, Indiana. His position entailed doing extension work in the winter and helping run the camp for 125-130 students each summer.
He spent the next 27 years with Purdue FNR, working as an extension forester. In that role, he promoted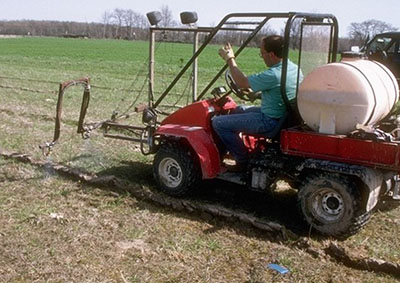 forest management to landowners and also provided professional education to foresters on tree planting and weed control.
"It was the peak of a natural resource interest at most forestry schools," Seifert explained. "There was probably one job for every four potential graduates at the time. Purdue had a great reputation with (Bertram) Husch, (Charles) Miller and (Thomas) Beers on the faculty as well as a ton of folks on the wildlife and aquatic sciences side that had national reputations. Lots of books had their names on them. I thought, 'Why wouldn't I go work for this place if they were going to take me?'"
Seifert was one of two extension foresters working for FNR down in southern Indiana alongside Burnie Fischer. He later transitioned from a half time position doing education and outreach in the southern portion of the state, to a full-time extension and research position at the Southeastern Indiana Purdue Ag Center (SEPAC).
"It was a real learning experience working in rural Indiana coming from the big city," Seifert recalled. "As I look back on my time at Purdue, I'll continue to say it to anybody who asks, it was the best experience I could have ever had. People don't realize the opportunities that Purdue presented: the ability to grow professionally and to educate those who were willing to be educated on the natural resources side. It was a great learning experience, especially for somebody who was as green as I was."
SEPAC was established in 1977, when the state of Indiana transferred 830 acres from the Department of Mental Health's Muscatatuck State School to Purdue University. When Seifert began working there three or four years later, it was predominantly a row crop operation with 'lots of what the farm community called wasteland.' Seifert and his colleagues did work on regeneration and openings, to develop forests or successional habitat through tree plantings, as well as pesticide screening work.
A major impact from Seifert's time at Purdue was the development of an eight-week course for private landowners, teaching various aspects of agriculture and forestry. The program still exists today and is taught several times a year in locations throughout the state by extension foresters Ron Rathfon and Lenny Farlee.
"I think the opportunity for extension to connect technology and research with private landowners is huge," Seifert said. "I did it for almost 27 years and touched literally thousands of landowners through that program. It was a huge undertaking, but we were very successful with it the first time we did it and we hosted it every year after that. It was one of the best programs for one-on-one teaching in relationship with private landowners. Even today, I have people come up to me and say that because of that program they changed how they think about natural resources. It was a pretty rewarding experience."
In his time with Purdue FNR Extension, Seifert was honored several times for his work. In 1998, he was selected as the Indiana Wildlife Federation's Forest Conservationist of the Year. In 2000, he was tapped as Purdue FNR's Outstanding Staff Member. In 2001, he earned the Hardwood Forestry Fund's Johnny Appleseed Tree Planting Award. In 2002, he was named as a Society of American Foresters' Fellow. In 2003, the Indiana Department of Natural Resources selected Seifert as its Conservationist of the Year. In 2004, Walnut Council International honored him with the Black Walnut Achievement Award.
Seifert looks back at the work he did with his colleagues – Harvey Holt, Burnie Fischer and others – fondly, especially the impact they made in the world of continuing education for industry professionals. The group worked in partnership with the Society of American Foresters and The Wildlife Society to bring professionals up to speed on the latest research and technologies through field days, publications and tree-planting seminars.
"We really notched up the professional education part of things at Purdue, which had not really been done until those folks came along," Seifert stated.
In 2005, Seifert left Purdue to become the Indiana state forester and the director of the Indiana Department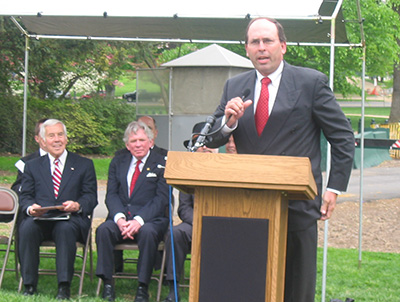 of Natural Resources Division of Forestry, following in the footsteps of Fischer, who served as state forester for 15 years.
"It was an opportunity that only comes along once in a lifetime," Seifert explained. "I had to at least take a chance to get it. But, when I look back, had this opportunity not come along, I would still have been very happy doing what I was doing at Purdue. I think everybody should have an extension appointment at a university, which I know is unrealistic, because it keeps you grounded. You figure out what makes sense, what people can do from a research perspective. The piece I really cherished the most was working with research, distributing that information and keeping my feet sort of grounded in what the real world expects from the university, and what impact you can have out there."
In his current roles, Seifert leads a group of professional foresters in providing management on state forests and assists with private landowners, nursery production and urban forestry needs in order to achieve sustainable forest management practices. Seifert said all aspects of his work in extension prepared him for his new positions at the state level.
"I walked into this position knowing more than most previous state foresters, except for Burnie, because I worked out in the field," Seifert stated. "I knew all of the counties, having traveled all over the place interacting with Christmas tree growers, maple syrup producers and timber producers, etc. We were involved with local groups and statewide groups on a whole host of issues. I knew nearly every forester in Indiana because I had interacted with them for so long beforehand. I also knew the state forests and all of the people at the DNR, so it was an easy transition for me and kept me from being overwhelmed by the position, given that I had never managed anybody but myself."
The Division of Forestry, the third largest division within the Indiana Department of Natural Resources in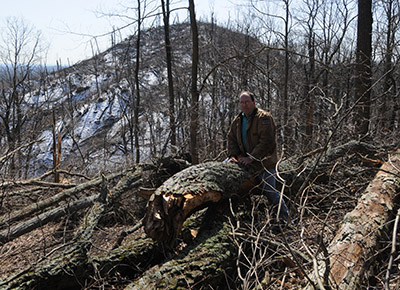 terms of employees and largest in land base, has one of the most robust inventory programs on both public and private lands in the country. The agency manages 160,000 acres of state forest land, operates nurseries and works on private lands, including a classified forest program of more than 860,000 acres. Urban forestry, pest management and ongoing research projects also are among the areas of emphasis in the Division's five-year strategic direction.
Seifert oversees it all. He has 16 direct reports from across the agency, an intentional chain of command to alleviate red tape.
"I wanted to keep people from having to go through two or three layers of bureaucracy to get something done," Seifert stated. "As the demand continued to grow in forest management and private lands management and people retired, we changed those positions and put them all in the field. Between myself and the field, there is one supervisor, which allows those individuals to communicate with me directly if they want to. Typically, we set goals annually and I just get out of the way. But, if we go off course, it's my job to correct it and get us back on course."
One of Seifert's missions was to expand the research impact of the Division of Forestry. Historically, the Division had relied on outside research, and hadn't invested in funding research in its own areas of interest. Seifert aimed to "set up a plan to understand the concerns both politically and science wise" of the impacts of various silviculture programs on everything but the trees and made a commitment to invest the Division's operating funds and timber sales income to do so.
The collaborative creation of the Hardwood Ecosystem Experiment (HEE) in 2006 was one of the fruits of that commitment. The planned 100-year study, based in the Morgan-Monroe and Yellowwood state forests, is one of the longest running, large-scale experimental assessments nationwide of management effects on forest ecosystems and their plant and animal inhabitants. The HEE is currently a partnership of the Indiana DNR, Ball State University, Drake University, the University of Illinois – Champaign, Purdue FNR and Purdue Entomology.
"The whole concept for the HEE started when I was still at Purdue and we were doing continuing education programs," Seifert explained. "We took people from Illinois, Indiana and Ohio to Missouri to look at the MOFEP project (Missouri Ozark Forest Ecosystem Project) and we were trying to replicate that on a smaller scale because we didn't have the land base at Purdue. When I made the transition to the DNR, I said, the opportunity is even bigger here. Let's figure out how to do it."
Throughout his career, Seifert has tried to get information into the hands of landowners whether through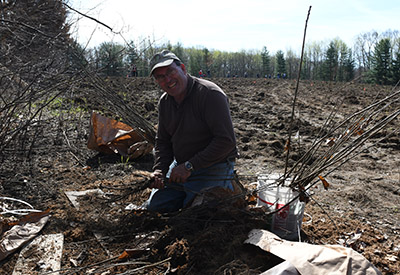 research, extension efforts or by providing hands-on training.
One aspect of that outreach strategy was the Indiana Woodland Steward Institute newsletter, which aimed to offer a way to communicate and promote best usage practices of Indiana's woodland resources to private landowners. The newsletter is still operational. The effort, began by Burnie Fischer,  is now managed by Purdue Extension wildlife specialist Brian MacGowan and serves more than 30,000 people quarterly through both electronic and hard copy formats. The Indiana Woodland Steward Institute is an entity made from 11 organizations within the state, including Purdue University, the Indiana DNR and the Indiana Hardwood Lumbermen's Association. Seifert served as president of the Woodland Steward Institute and was editor of the Woodland Steward newsletter for 15 years.
Another way Seifert and the DNR are working to reach landowners is through a recent video series, Woodland Stewardship for Landowners, a collaboration with Purdue FNR Extension, which is available on YouTube. The series includes videos about different forestry practices available to woodland owners, including information on their scientific basis, costs & benefits, and the general approach of each practice. The goal is to allow woodland owners to make more informed long-term management decisions that enhance their woods for their objectives. Another facet of the education efforts is the Woodland Wildlife Stewardship (WWS) program.
"I believe in trying to take information from our partners in the academic community – from trees and regeneration to social issues and even drone technology – and trying to put it into workable solutions that we can use both on our public and private lands," Seifert said. "We take what they give us and transfer it to the public because we touch a lot of landowners every year."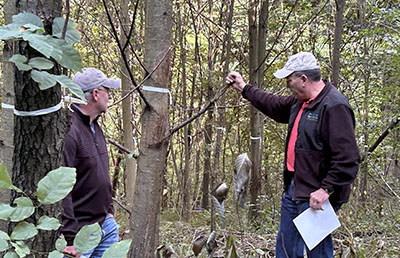 Another jewel in Seifert's legacy at the Division of Forestry is the Classified Forest and Wildlands program, which encourages timber production, watershed protection, and wildlife habitat management on private lands in Indiana. As part of the program, landowners with a minimum of 10 acres of forest, wetland, shrubland or grassland, receive a property tax reduction in return for following a professionally written management plan. In addition to the tax incentive, landowners receive free technical assistance from DNR foresters and wildlife biologists, priority for cost-share to offset the cost of doing management, and the ability to "green" certify their forests.
The program was expanded to include wildland areas and wildland management training along with forest management to simplify the process for both landowners and the agency.
"We had a history of managing the program and the Division of Fish and Wildlife wanted to do something similar focusing on wildlife," Seifert explained. "We found that most of the people that had a wildlife interest also had forest land, so there was an opportunity to take both programs and roll them into one and have one administrative group. A number of our district foresters have multiple degrees, in forestry and wildlife, which is a unique asset for us. But, if a person has a specific interest in wildlife or wildlife species and we don't have the expertise, we can refer them to DFW under the same program. This allows us to accommodate all of the needs a particular landowner may have and to address multiple objectives for managing a piece of land."
Under Seifert's direction, the Division of Forestry has continued to make an impact on woodlands and
wildlife alike.
"Jack was a highly productive member of the extension team in FNR, focusing on forest management and afforestation," said Dr. Rob Swihart, professor of forestry and natural resources at Purdue. "Upon joining the DNR, Jack proceeded to broaden his focus in recognition of the important effects of forest management for wildlife habitat and conservation. Jack recognized the critical role of long-term research to document responses of wildlife communities to disturbances introduced by forest management, and how the lack of such research could negatively affect wildlife populations specifically and managed forest ecosystems more broadly."
Since the majority of wildlife species in Indiana are dependent, at least in some part of their life cycle, on the forest, whether that is food or shelter, Seifert said the public has a keen interest in managing that resource. That interest is personal for Seifert. He is not only spreading management best practices to the public, but also utilizing them on his own land.
"I learned a long time ago not to tell people to do something if you are not willing to do it yourself," Seifert shared. "I am a big landowner. In 1978, I purchased my first piece of land and I still purchase land pretty regularly today. I have wetlands and even endangered species on my land. I can take people to forests I've managed and feel comfortable showing them how we have added value to the forest as well as the biodiversity in those areas."
Seifert has been a part of numerous professional organizations over the years, including the Indiana chapter of the Society of American Foresters (ISAF) and the Indiana Forestry and Woodland Owners Association (IFWOA), both of which he served as president. Over the years, he also has worked with Indiana Forestry Educational Foundation, the Indiana Tree Farm Committee, the Walnut Council, the National Association of State Foresters and Northeast-Midwest State Foresters Association.
Seifert was honored with the John F. Datena Distinguished Forester Service Award at the annual Indiana Forestry and Woodland Owners Association Conference in 2021. The Datena Award, which is named after the former Indiana state forester to honor his commitment to Indiana forestry, recognizes professional foresters who have been highly influential in promoting the forestry profession in a manner that rises above their peers. Honorees have spent their careers making significant and sustained contributions to the betterment of forestry and are recognized by their peers to be leaders. Honorees are selected by a committee of individuals from the Association of Consulting Foresters, the Indiana Society of American Foresters, the Indiana Hardwood Lumberman's Association, and IFWOA.
"John's love and appreciation for Indiana forestry is evident by his leadership and his long career helping
woodland owners," said Liz Jackson, executive director of IFWOA and an engagement specialist for the Hardwood Tree Improvement and Regeneration Center at Purdue.
Seifert added another accolade to his already impressive resume when he was announced as the recipient of the Chase S. Osborn Award for Wildlife Conservation in September 2023.
The Chase S. Osborn Wildlife Conservation Fund was established in 1952 by former Purdue President Edward C. Elliott to be used for an annual or biennial award to the student, alumnus, member of the faculty, or citizen of the State who, by writing, research, teaching, or other personal accomplishment, has made distinctive contributions to wildlife conservation in Indiana. The Chase S. Osborn Award for Wildlife Conservation has been presented 37 times since 1953 by the Purdue Department of Forestry and Natural Resources. The recipient(s) are selected by the department's wildlife faculty.
"Given his background as an extension specialist, Jack understands the importance of providing useful information on wildlife and forest management to Indiana residents," Swihart said in his nomination of Seifert for the Osborn Award. "In his capacity as state forester, Jack has worked closely with Purdue FNR to improve our wildlife extension in both quality and reach. Jack recognizes the importance of wildlife to healthy forest ecosystems, and he has used his leadership position in DNR to advance responsible forest management. By doing so, he has contributed significantly to wildlife conservation in Indiana."
As Seifert looks back on his career, he is quick to note that he owes a lot to his early career experiences in extension at Purdue.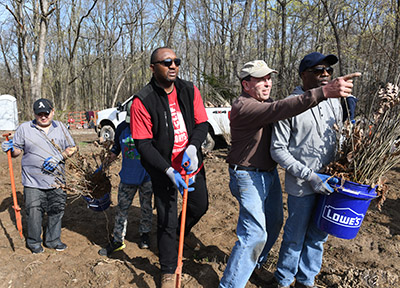 "Purdue was a great experience for me and I wouldn't trade it for the world," Seifert said. "They really took a city kid and made him a rural kid, so to speak, and moved him forward in a professional career. There are not many people in the country that had the opportunity to interact with so many groups like I did, to support them and have them support you. It allowed me to really grow professionally. Purdue was great, everybody from the department heads to the faculty and the university as a whole. They had the ability to see my potential and get out of my way so I could do the work and flourish or flounder on my own."
When asked to point out those who helped him along the way, Seifert said those individuals are too numerous to count.
"There have been so many people that I have looked up to and that have impacted me professionally," Seifert shared. "I learned something from everyone that I have touched over the years. I have always been one of those guys who looked up to the elders, because I try not to repeat the history and the lessons they learned, especially the bad ones. I spent a lot of time with the senior foresters, both at Purdue and in the private sector, and tried to learn from them the best I could. And, if it wasn't for my wife, I wouldn't be doing any of this stuff."
As he looks to the future, Seifert says his job is far from done.
"Forestry is a great place to be right now," Seifert said. "It is a great profession. The web of life in the forest is going to change. I can't tell you if it's going to be good or bad, but it is clearly going to change. Keeping the forest in the forest has got to be our number one priority. I've been able to own my own parcel, manage my own land, manage the state division and do research. I'm highly motivated and once I decide I am going to do something, I usually give 120%. When I see chances to fix things, I like to fix things. That is what I do. And there are more things to do."