Search our entire resource library
You're viewing a specific archive. Looking for something and want to search by keyword or just take a general look at ALL our resources? Click Search below!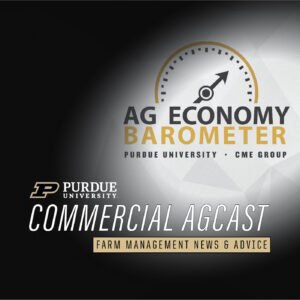 The Ag Economy Barometer rose in March to 177, the highest reading for the barometer since the record high reading of 184 in October. Strong ag commodity prices and improved farm financial conditions continue to support the Ag Economy Barometer readings as we head into spring.
Read More