Agricultural Economics Department Affiliated Faculty Members
Over the years, several Agricultural Economics Department faculty members have moved into administrative roles both at the university and college level; yet, they have maintained their affiliation and ties to the department through engagement, student mentorship, and other related activities. Below is a list of affiliated Ag Econ faculty members who have moved into college or university administrative level positions.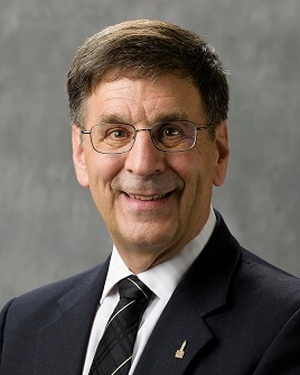 Frank Dooley
Purdue University Global Chancellor
Dr. Frank Dooley, chancellor of Purdue University Global, oversees academics for approximately 36,000 students, most of whom earn their degrees online. Purdue Global is part of the Purdue University system, a highly ranked public research university whose flagship institution is located in West Lafayette, Indiana. 
Prior to becoming Purdue Global chancellor elect, Dooley was senior vice provost for teaching and learning at Purdue University, where he earned an international reputation as being a gifted and innovative teacher, as well as a creative researcher. 
Frank was a faculty member in the agricultural economics department for more than 13 years before moving into an administrative role at the university.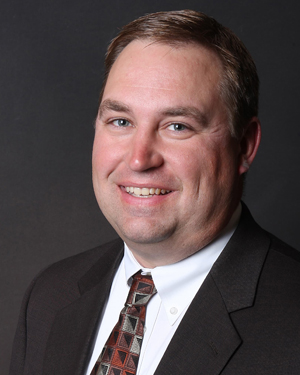 Jason Henderson
Senior Associate Dean and Director of Purdue Extension
Jason R. Henderson is Associate Dean in the College of Agriculture and Director of Purdue Extension. In this role, Jason leads the statewide public engagement and research-based education in Agricultural and Natural Resources, 4-H Youth Development, Health and Human Sciences, and Economic and Community Development. As Assistant Vice President for Engagement, Jason provides leadership in university-wide initiatives designed to connect Purdue expertise and resources to statewide needs and forming effective partnerships to grow the state economy and improve the quality of life for Indiana's residents. Jason is an alumnus from the department earning his Ph.D. in Agricultural Economics in 2001.
Rhonda Phillips
Honors College Dean
Phillips was appointed Dean of the Purdue Honors College in July 2013. 
She is responsible for developing and implementing the new Honors College to serve students across all disciplines at the university. 
She provides interdisciplinary teaching and research experience across a range of diverse topics, including sustainability, community well-being, economic development and planning, and world urbanism.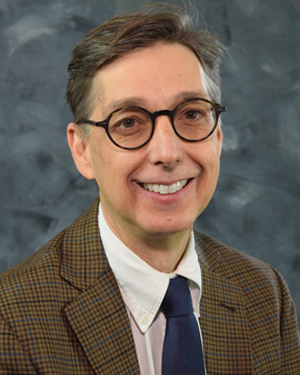 Gerald (Jerry) Shively
Associate Dean/Director International Programs in Agriculture
Jerry is Associate Dean and Director of International Programs in Agriculture at Purdue University. He is also Professor of Agricultural Economics and Faculty Fellow for Global Affairs in Purdue's Office of the Executive Vice President for Research and Partnerships. He has served as a agricultural economics department faculty member since 1996 and has more than 20 years of research experience working in the areas of agricultural development, food security and natural resource management worldwide. He is a Fellow of both the International Association of Agricultural Economists and the African Association of Agricultural Economists. 
Michael Wilcox
Community and Regional Economics Specialist
Michael D. Wilcox, Jr. is Purdue Extension's Assistant Director and Program Leader for Community Development and a Community and Regional Economics Specialist in the Department of Agricultural Economics. As Assistant Director, Michael furthers the mission of Purdue Extension by fostering innovative, high impact Extension programs. Specifically, Michael provides motivation, strategy, vision, and coordination for the development and delivery of Community Development Extension programs that address the diverse needs in Indiana communities and beyond. He is also a Senior Associate at the Purdue Center for Regional Development (PCRD), leading and supporting Center projects related to regional development.
Christine Wilson
Associate Dean/Director Academic Programs
Christine Wilson is associate dean and director of academic programs for Purdue University's College of Agriculture. Wilson began her academic career as an assistant professor in Purdue's agricultural economics department, where she served from 2001-08. Previously Christine served as an extension economist, focusing on farm management and land use value appraisal as well as assistant dean for academic programs for student services and retention in the college of agriculture at Kansas State University.