Purdue Ag Econ Graduate Program'S
VIRTUAL RECRUITMENT WEBSITE
ACADEMIC YEAR: 2024-2025
Being a Boilermaker is about taking action, creating smart and innovative solutions to big problems. We are the instigators of progress, we love what we do, and love that our work helps move the world forward. It's the small steps we take, that lead us in the pursuit of the next Giant Leap. Join Purdue's Department of Agricultural Economics and become part of the generations of Boilermakers who have and continue to leave their mark on the world. We hope to see you in August of 2024! Boiler Up!
Welcome to the​ Agricultural Economics Department's Virtual Graduate Recruitment Website. We are excited to showcase our Department to you virtually and to show you why this is a Department culture that you will be proud to be a part of. Below you will find videos from our faculty members, links to our Research Centers located within the department, as well as stories about our students. Note, we will be updating this site over the coming months to provide you with the most up to date information related to graduate recruitment for the August 2024 semester.
Graduate Program Overview
Carson Reeling, Associate Professor and Graduate Program Chair provides an overview of the Purdue Agricultural Economics graduate program. 
Common Questions and Program Information:
Many frequently asked questions related to our department and graduate studies such as admission, financial aid, program requirements, and contact information can be found on our Graduate Program Page. 
Ryan Good, Graduate Program Coordinator for the Department of Agricultural Economics provides an overview of our graduate programs and notes important deadlines for prospective graduate students.
For questions or more information about our programs, please reach out to: 
Ag Economics MS & PhD Programs:
Ryan Good, Graduate Program Administrator
Phone: +1-765-496-5338
Email:
rrgood@purdue.edu
MS-MBA Program:
Taryn Nance, Graduate Coordinator
Office Phone: +1-765-496-2447
Cell phone: +1-765-714-2771
Email:
tnance@purdue.edu
CAREER PLACEMENT
Dr. Jake Ricker-Gilbert  is the graduate student placement coordinator for the Department of Agricultural Economics at Purdue. In this video, he talks about his role as placement coordinator and the ways that the Ag Econ department helps graduate students prepare for the job market. You can view our most recent career placements here. 

LEARN MORE ABOUT OUR graduate students
We asked graduate students to share their path to Purdue as well as their experiences in the AgEcon graduate programs. We hope their profiles will give you insight into what it is like to be a graduate student in Purdue's Department of Agricultural Economics. Read more about them below and on our 
Graduate Student Spotlights Page
.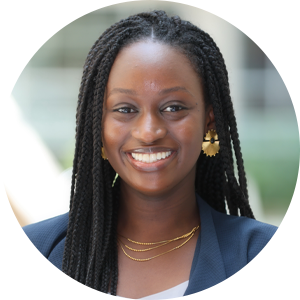 Diamilatou Kane
Ph.D. Student
DIAMILATOU KANE IS CONDUCTING FIELD RESEARCH TO BETTER UNDERSTAND FOOD SAFETY AND CONSUMER BEHAVIOR IN SENEGAL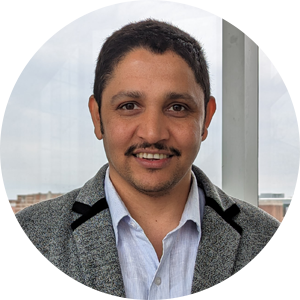 Hari Regmi
Ph.D. Student
A UNIQUE JOURNEY, GRADUATE STUDENT STAYS DEDICATED TO HIS GOALS
Gloria Lenfestey
M.S. Student
GRADUATE STUDENT TRAVELS ABROAD TO EXPLORE AGRICULTURAL PRACTICES AND POLICY
Learn about Purdue AG ECON faculty members
Learn more about our faculty including their areas of expertise and recent publications: 
Faculty Program Highlights
To give you a glimpse into some of our research, below are highlights from our faculty members' research programs.
Dr. Brenna Ellison
, Associate Professor of Agribusiness Management, provides insight into her on-going research on how consumer's make food choices and, in particular, how they use information in making those choices.
Dr. Todd Kuethe
, Professor and Schrader Endowed Chair in Farmland Economics at Purdue Agricultural Economics shares his research interests and research opportunities for prospective students.
Tom Hertel, Distinguished Professor of Agricultural Economics, talks about research opportunities available to students interested in studying international trade, climate policy, and related topics.  
Maria Marshall, is the James and Lois Ackerman Professor of Agricultural Economics at Purdue University, Director of the North Central Regional Center for Rural Development and the Director and Founder of the Purdue Institute for Family Business. Dr. Marshall conducts an applied research, teaching, and Extension program in small and family business management, disaster recovery, and entrepreneurship.
Valerie Kilders, Assistant Professor of Agricultural Economics shares insights into her research on choices.
Dr. Diego Cardoso
, Assistant Professor and Applied Micro Economist shares his research on the economics of climate change, energy, and water.
Carson Reeling, Associate Professor and Environmental Economist discusses his current research on wildlife management in the state of Indiana.
Dr. Mindy Mallory, Associate Professor and Clearing Corporation Endowed Chair in Food and Agricultural Marketing, shares her research interests and opportunities for prospective graduate students.
Aissa Good, Associate Director of the Center for Food and Agricultural Business discusses opportunities available to students looking to conduct research on agri-business and related topics.
Dr. Nicole Olynk Widmar  discusses the advantage of the MS/MJ dual degree program offering from Purdue University's Department of Agricultural Economics and Indiana University Robert H. McKinney School of Law. The program consists of the Master of Jurisprudence (MJ) and Master of Science (MS) in Agricultural Economics, bringing together expertise from two highly ranked institutions to provide a unique educational opportunity in agricultural law.
Research Centers
The agricultural economics department is host to eight research centers each with a different focus: