Apex Award
The Apex Award presented by the Department of Agricultural Economics is in recognition of those individuals with a strong connection to the department who have made outstanding contributions in their fields. It is the highest honor given by the department and represents the convergence of accomplishment in the lives of our honorees.
The 2023 Apex Award ceremony will take place on Friday, April 21 at 9:30 a.m. as part of the Purdue Ag Econ Department's Snyder Memorial Event morning session.
APEX AWARD INDUCTEES LISTED BY YEAR:
2023
Gustavo Acosta-Garza
Mesbah Motamed
Christina Welch
2022
Blondel Brinkman
John Dillard
Rob Dongoski
2020/2021
Amy Mrozinski
Jason Brown

2019
Whitney Peake
Natasha Cox
Joshua Merrill
Dayton Lambert
Barbara Fecso
Brian Tabor

2018
Jason Grant
Scott Irwin
Katrina Hall
Brian Briggeman​

2017
Darren Carter
Karen Grabow
John Nidlinger​

2016
Denny Bell
Doug Eckrote
Shelley Stanford

2015
Augustine Sangson Langyintuo
James Straeter
Robert Tse
Sarah Vacek

2014
John Cranfield
Robert Mann
Mark Petry
Jane Ade Stevens

2013
Tahirou Abdoulaye
Sam Faggetti
Joe Kelsay

2012
Jim Hicks
Felix Spinelli
Nadine McGowan
Kip Tom

2011
David Hefty
Stacy Hefty
Ken McCorkle
Scott N. Mitchell

2010
Kim Emshwiller
Jason Henderson
Evelyn Ott
Warren Preston

2009
Michael Boland
John Demerly
Gerald and Joan Gentry
Patricia Stroup

2008
David Anderson
Elizabeth A. Bechdol
Elena I. Ianchovichina
Mark Thornburg

2007
Gregory Beck
George Green
Jeffrey L. Hale
Kimseyinga Savadogo

2006
Levi & Norma Huffman
Philip Kimmel
Vicki A. McCracken
Filipe de Almeida Ravara

2005
Dale & Lisa Koester
Kurt Klein
Rick Ward

2004
Steve Bishop
Tom Funk
Noralyn Marshall
Ted Merrell
GUSTAVO ACOSTA-GARZA
Gustavo received a Bachelor of Science degree in Agronomist Engineering and a Master of Science degree in Productivity and International Trade from the Monterrey Institute of Technology and Superior Studies in Mexico. In addition, he earned a Master of Science degree from the agricultural economics department in 2002.

After graduating from Purdue University, Gustavo worked for GRUMA managing the Corn Operations. He then worked for Mead Johnson Nutrition procuring raw materials for North America.

In 2011, Gustavo joined Abbott Laboratories, where he currently serves the position of Director of Global Procurement and leads two different global groups. One group sources dairy ingredients worldwide and the second manages global ingredient qualifications for Abbott nutritional products.

Gustavo also is currently the co-chairs of the Ingredient Board, and it is a member of the Executive Board of International Dairy Foods Association.

Gustavo currently lives in Columbus, Ohio with his wife and three daughters.


MESBAH MOTAMED
Mesbah Motamed has worked on issues of agriculture and economic development, both in research and applied settings, over the past 15 years. Currently at the Millennium Challenge Corporation (MCC), he helps develop and design high-return public investments geared towards stimulating economic growth and reducing poverty, focusing primarily in Africa. Prior to MCC, he worked at the USDA's Economic Research Service (ERS) where he researched and published on issues of agricultural policy, risk management, land use and trade. While at ERS, his work appeared in a variety of outlets, including leading peer-reviewed journals, formal government reports and public-facing outreach. Mesbah also teaches courses at George Washington University's graduate program in Sustainable Urban Planning and serves on the board of directors for Culpepper Garden, an Arlington, Virginia-based non-profit organization dedicated to affordable housing for seniors. Mesbah received a Ph.D. in Agricultural Economics from Purdue University in 2009 and a B.A. in Humanities from the University of Texas at Austin.


CHRISTINA WELCH
Christina is a corn and soybean producer located in Eastern Tippecanoe County, Indiana. Operating as a Managing Member for RCJ Farms LLC, she grows crops in Tippecanoe, Carroll, Clinton, and White counties.

In May of 1998, Christina earned a Bachelor of Science Degree in Plant Science from the Department of Botany and Plant Pathology in the Purdue School of Agriculture. She continued on at Purdue, completing a Master of Science Degree in Agricultural Economics in December of 2000, receiving an Outstanding Master's Thesis Award for Professional Excellence from the American Agricultural Economics Association, working with her advisor Dr. Marshall Martin.

Since completing her studies at Purdue, Christina has helped transition her family farm to focus solely on grain production, phasing out a Farrow to Finish Hog Operation. She also facilitated a structural reorganization of grain and equipment facilities to lay the groundwork for future farm expansion and generational transition. Christina is passionate about her local community and preserving both Farmland and Nature acreage. She was on the Board of Directors at a local community bank, The Farmers State Bank, for approximately 10 years, helping local businesses and residents obtain banking services close to home. Additionally, Christina is a member of the Tippecanoe County Park and Recreation Foundation Board, serving as a bridge between agricultural interests in the community and a need for preservation, acquisition, and improvements of Natural areas in the community. The Foundation works in conjunction with The Tippecanoe County Park Board.

It is Christina's goal to help foster a sense of community between local residents and farmers, helping each group to mutually benefit the other, preserving and respecting Indiana's Heritage while helping to feed the world through Modern Agriculture.
Blondel Brinkman
Blondel Brinkman is a senior staff economist with the United States Department of Agriculture, Animal and Plant Health Inspection Service (USDA APHIS) in Washington, DC.

After graduating in 2006 with a doctorate in Agricultural Economics, Dr. Brinkman moved to Washington DC to work with USDA APHIS as an economist in their Policy Analysis and Development unit, where she is still employed. Dr. Brinkman is responsible for conducting economic and policy analyses that focus on Regulatory Impacts on Small Business Entities, Program performance measurement, and special studies. She provides expert advice on socio-economic issues to program managers, senior leaders, and policymakers. She is a mission-driven economist with expertise in various areas and over 15 years of experience with the Federal Government. The position with APHIS has been both challenging and rewarding. Dr. Brinkman has had the opportunity to work on various issues that are critical to the mission of the Agency, which is to protect the health and value of American Agriculture and natural resources.

Before Purdue, Dr. Brinkman completed my Bachelor of Science degree in Agricultural Economics (May 1993) and Master of Science degree in Agribusiness Management (December 1998) at Alabama Agricultural and Mechanical University in Huntsville, Alabama.

Dr. Brinkman has been an active member of the American Applied Economics Association. She has chaired two sections of the organization – the Committee on the Status of Blacks in Agricultural Economics and the Committee on Women in Agricultural Economics.
John Dillard
John Dillard is a principal attorney at Olsson Frank Weeda Terman Matz PC (OFW Law) in Washington, DC, a boutique law firm that assists clients regulated by USDA and FDA. In his practice, John provides regulatory counsel, general counsel, and litigation services to clients in the food and agriculture industry.

John provides regulatory counsel to companies and trade associations on USDA and FDA matters. Much of his practice involves advising meat and poultry processors and animal food manufacturers on USDA-FSIS and FDA regulations pertaining to food safety and food labeling. John also represents farmers and food manufacturers in administrative enforcement matters. In addition, he provides outside general counsel services to several of the leading food and agricultural trade associations.

John is proud of the role that he and his firm's team played in representing the lead plaintiff in the post-settlement stage of the Keepseagle case, a class-action lawsuit that sought redress against USDA for discriminating against Native Americans in farm lending programs. This work resulted in an additional $76 million in direct payments to class members and $260 million to establish the Native American Agriculture Fund.

John earned his Master of Science in Agricultural Economics from Purdue in 2007.
Rob Dongoski
Rob leads EY's Agribusiness sector globally and focuses on strategy, innovation and M&A for many clients in the Agribusiness and Food sectors. As EY's global leader, he is at the forefront of industry issues and works directly with client executives to optimize their approach in the global markets. He also serves as the lead partner on several global accounts ranging from seed/chem, Agri-retail, grain processing, and meat processing.
Rob's experience ranges from growth strategy to operating model design to digital innovation across the Agri value chain. He works directly with client executives in the design and implementation of the appropriate operating model for their business, including strategy/portfolio management, marketing/merchandising, digital agriculture, operational areas and backoffice efficiency. Rob has also worked extensively to foster innovation and digital adoption across the industry with corporate clients, private equity and venture capital communities.
In nearly 23 years with EY, Rob has served companies such as Monsanto, Bayer Crop Sciences, Dupont/Corteva, Nutrien (formerly Agrium/CPS and PotashCorp), Land O' Lakes, CHS, Tyson Foods, ADM, Hillshire Brands, Kellogg, Cargill, Ingredion, The Andersons, Beam Global, and Kraft. This client base and his role as the senior advisory partner on several other clients have enabled him to become a knowledge leader on matters of critical importance to global and market-leading companies.
Rob earned his MS/MBA from the department in 2017.
Amy Mrozinski
Growing up on a farm, Amy Mrozinski always had a passion for agriculture.  Starting at a very young age, she would bake chocolate chip cookies every Saturday morning for the people coming to the farm looking for the next ram or ewe to add to their Suffolk flock.  This is where her love for food and hospitality was born. Amy was a 10 year 4-H member and Valedictorian of her high school class and earned a full ride scholarship to Purdue. Initially, she was a Food Science major; but during her sophomore year, Amy took Ag Econ 331 and continued to gain experience as a TA for the class. She found her passion for sales and her professional career was changed forever.  
After graduating with a degree in Food Industry Marketing and Management, Amy became a Territory Sales Manager for Philip Morris. She enjoyed sales but something was missing – food!  To pursue her passion for food and sales, Amy took a role as Assistant Sales Manager at Fairmont Foods of Minnesota with responsibility for a variety of customers such as Schwan's, Omaha Steaks, and Godfather's Pizza. But still, something was missing – hospitality! So, Amy expanded her professional experience into the foodservice industry as a Distributor Sales Representative with Martin Brother's Distributing in Iowa. And again, her professional career was changed forever. This incredible industry combined sales, food and hospitality while providing Amy an opportunity to stay close to agriculture. Amy refined her professional focus to the dairy foodservice industry at Dean Foods as the National Account Manager for the Gordon Food Service account and DFA (Dairy Farmers of America) as Director of National Accounts, managing customers such as Jersey Mike's Subs and Sysco. Now, Amy is the Director of Sales-West for Grande Cheese Company in Fond Du Lac, WI, where she leads the sales team in growing the independent pizzeria business. She is also a certified pizzaiola through Tony Gemignani's International School of Pizza.
Amy credits her professional success to her dad, who provided a childhood rooted in the value of agriculture; her mom, who always said yes to time in the kitchen cooking for family and friends; and Dr. Downey and Amy Cochran, who never stopped supporting her passion for sales!
Jason Brown
Dr. Jason Brown is an Assistant Vice President and Economist at the Federal Reserve Bank of Kansas City.  In this role, he leads the regional and commodities research of the Bank and also conducts research on issues related to regional economic growth, emerging industries, and structural change in industry and labor markets. Brown also regularly briefs the Kansas City Fed's President and CEO, a member of the Federal Open Market Committee, on regional economic conditions in the 10th Federal Reserve District.
Prior to joining the KC Fed, Brown was an economist at the USDA Economic Research Service in Washington D.C. Before graduate school he worked for Cargill at several grain and farm input operations in Northwest Indiana. He earned his PhD in agricultural economics from Purdue University in 2009, where he was a recipient of a USDA National Needs Fellowship.
Dr. Brown conducts research on issues related to regional economic growth, emerging industries, natural resource development, and structural change in local economies. His research has been published in several academic journals and in USDA and Federal Reserve publications.
He and his wife, Taylor, and their six children live in Lenexa, KS.
WHITNEY PEAKE
Whitney Peake
is the Vitale Professor of Entrepreneurship, Director of the Center for Entrepreneurship and Innovation (CEI), and Associate Professor of Management at Western Kentucky University. 
Prior to joining WKU, Dr. Peake was an assistant professor of Agribusiness in the School of Agriculture at Murray State University and an assistant professor in the Department of Management at the University of North Texas. She holds a bachelor's degree in agribusiness economics from Murray State (03') and her master's (05') and Ph.D. (08') degrees in agricultural economics from Purdue. Whitney is originally from Princeton, Kentucky, where she has been involved in family businesses since childhood.
As Director of the Center for Entrepreneurship and Innovation, Dr. Peake is actively engaged in teaching, research, and service. She teaches courses in basic entrepreneurship, small business consulting, small business management and family business management. Her research on entrepreneurship, small business, family business, and pedagogy has been published in leading academic journals and practitioner outlets. Whitney will tell anyone she meets that she "has the best job," as director of the CEI because of the opportunity to help students start businesses and apply her research to practice. 
NATASHA COX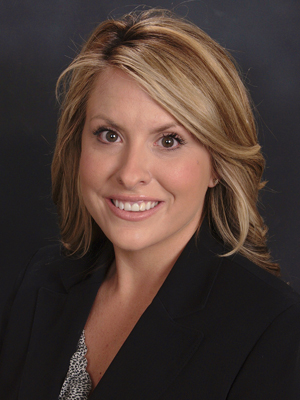 Natasha Cox
provides leadership of Retail Offices in Indiana for Farm Credit Mid America as a Regional Vice President of Ag Lending accounting for almost $1 Billion of assets . She began her employment with Farm Credit Mid America as an intern in 2003, continuing on to full time employment in 2004 as a Financial Services Officer in Lafayette, Indiana. Natasha earned her BS in Agricultural Economics from the department in 2004.
Farm Credit Mid-America is part of the National Farm Credit System. Farm Credit is a nationwide network of borrower-owned lending institutions and specialized service organizations. Farm Credit provides more than $200 billion in loans, leases, and related services to farmers, ranchers, rural homeowners, aquatic producers, timber harvesters, agribusinesses, and agricultural and rural utility cooperatives.
Natasha currently serves on the board for Indiana Corn Marketing Council serving corn farmers around the state as the board oversees the checkoff program in Indiana. Natasha also has the pleasure of serving on the Purdue School of Agriculture Deans Advisory Board, the Indiana Department of Ag Advisory Board, Indiana Certified Livestock Producers Advisory Board, Ag Alumni Seeds Board of Directors, National Corn Growers Risk Management Action Team and the Ivy Tech School of Ag Advisory Board. 
JOSHUA MERRILL
Joshua Merrill
's career in the food and agriculture industry spans the entire end to end value chain and multiple countries.  His passion is food and agriculture supply chains as the means to economic and rural development.  He is still involved with his family farm in the heart of Indiana and is currently the Global Supply Chain Manager for the Pastures targeted herbicide portfolio at Corteva AgriScienceTM, agriculture division of DowDupont.  
Josh started his career in agribusiness management consulting and also worked several years for Chiquita Brands in the produce/grocery retail sector.  He holds a B.S. in Quantitative Agriculture Economics from Purdue (01') and a Master of Engineering in Supply Chain from MIT.
DAYTON LAMBERT
Dayton Lambert
is a professor and Willard Sparks Chair in Agribusiness at Oklahoma State University Department of Agricultural Economics. He arrived at OSU in 2018, after 12 years as faculty member at the Department of Agricultural and Resource Economics at the University of Tennessee. Dr. Lambert's research interests are production economics, regional economics, decision theory, and econometrics. He holds a joint research and teaching appointment.
His education includes a B.A. in Anthropology from Miami University of Ohio, a M.A. in Cultural Anthropology from Rutgers University, a M.S. in Fisheries and Allied Aquaculture from Auburn University, and a Ph.D. in Agricultural Economics from Purdue University (05'). He served as a United States Peace Corps Volunteer in Burundi and Gabon, Central Africa.
In 2000, he began graduate studies in Purdue University's Department of Agricultural Economics and had an opportunity to research two relatively new (at that time) fields in agricultural economics – precision agriculture and spatial econometrics. Precision agriculture paved the way for his focus on applied production economics. Spatial econometrics provided a comparative advantage with respect to tackling models to analyze regional economies, international trade, urban-rural dynamics, firm location, and land use change.
Lambert's current research at OSU continues a USDA/NIFA project with University of Tennessee agricultural economists, soil scientists, and civil engineers, titled "Increasing the Resilience of Agricultural Production in the Tennessee and Cumberland River Basins through More Efficient Water Resource Use." His current research interests at OSU include farm and agribusiness entry-exit, the Food-Water-Energy Nexus, agribusiness mergers and acquisitions, land use change and farm policy, and beef cattle-forage production systems and risk. 
BARBARA FECSO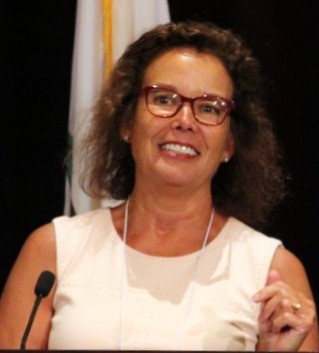 Barbara Fecso
is the Branch Chief of the Commodity Analysis Branch, Economic and Policy Analysis Division, Farm Production and Conservation Business Center, U.S. Department of Agriculture. She is responsible for overseeing the administration of the domestic sugar, dairy, livestock, cotton, peanuts, grains and oilseeds programs. Barbara provides guidance to the Secretary of Agriculture in the formulation and implementation of national policies and procedures, as well as economic and budgetary impact analysis of those programs.  
Barbara has almost twenty-five years of government service in USDA with an emphasis on program analysis, operations and budgetary analysis. She initially spent five years with the Natural Resource Conservation Service as a program analyst for conservation technical assistance, watershed and animal waste management programs. She then spent two years as a wheat and pulse crop analyst at the Farm Service Agency before shifting to sugar. She was named Director of FSA's Dairy and Sweeteners Analysis branch in 2014 and played a critical role in the negotiation of the current sugar trade agreement with Mexico. In October 2018, she was named Branch Chief under USDA's reorganization.
Barbara received a Ph.D. in Agricultural Economics from Purdue University at West Lafayette, Indiana in 1994. She was born and raised in Chicago, Illinois and lived for almost twenty years in central Illinois.  She has three children and now resides in Arlington, Virginia with her husband.
BRIAN TABOR
Brian Tabor
serves as president of the Indiana Hospital Association, which represents the interests of approximately 170 Indiana hospitals. The association is the chief advocate for hospitals and their patients, representing their interests with the State of Indiana, the federal government, the business community, regulatory agencies, accrediting bodies, and other stakeholders. 
Prior to joining IHA in 2008 as vice president, Mr. Tabor worked in various policy roles for the Indiana General Assembly and in government relations for the Indiana Association of REALTORS®. He currently serves on several governing boards, including Covering Kids & Families of Indiana, the Indiana Health Information Exchange, the Sycamore School, the Indiana Fiscal Policy Institute, and the Governmental Affairs Society of Indiana. Mr. Tabor graduated from Purdue University with a B.A. in political science (96') and an M.S. in agricultural economics (01').
JASON GRANT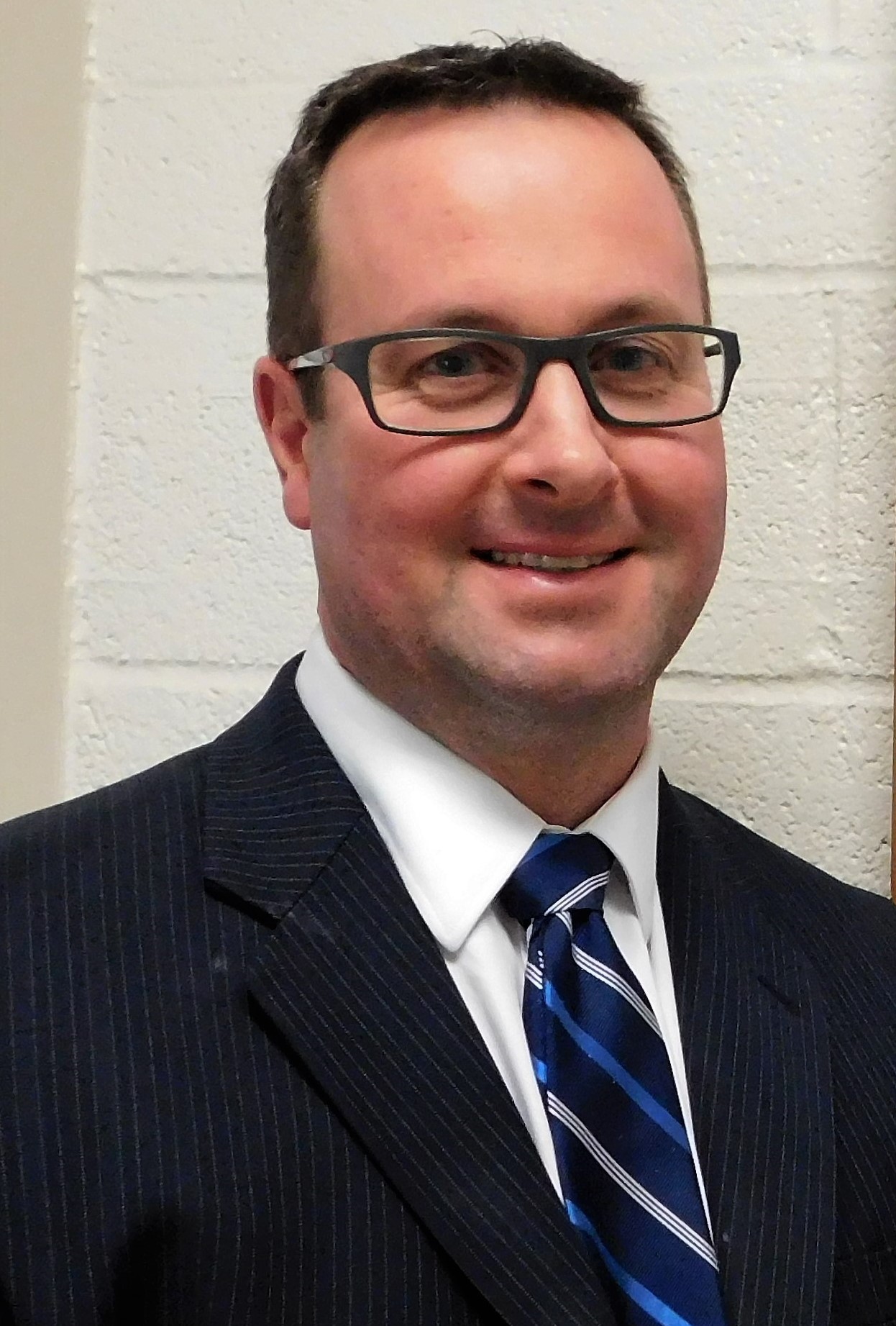 Dr. Jason Grant is an Associate Professor and Director of the Center for Agricultural Trade at Virginia Tech where he teaches graduate microeconomics and international trade in the Department of Agricultural and Applied Economics. His current research relates to non-tariff measures, bilateral and regional trade agreements including the proposed mega-regional trade deals and renegotiation of existing agreements, and trade disputes. His research more specifically focuses on empirical projections of the impact of non-tariff measures on bilateral trade patterns and new investigations of agricultural trade policies at the firm level. 
He was the recipient of the American Agricultural and Applied Economics Association's Honorable Mention award for Outstanding AJAE Journal Article in 2013 for his work on the effects of WTO membership on international agricultural trade and a recipient of the 2014 European Agricultural Economics Association's Quality of Policy Contribution Award for his work on international trade agreements. 
Dr. Grant currently serves as Associate Editor of the American Journal of Agricultural Economics. Each year Dr. Grant's Center for Agricultural Trade in partnership with the State agencies hosts the annual Governor's Conference on Agricultural Trade, which attracts over 250 producers, agribusiness firms, State, and Federal government attendees and is formally endorsed by the Governor of Virginia. He has served as special advisor to the Deputy Chief Trade Negotiator of Canada on issues of non-tariff measures and free trade agreement strategies and was an invited speaker at the 93rd USDA Agricultural Outlook Forum in 2016 on sanitary and phytosanitary measures affecting U.S. agricultural trade. 
Dr. Grant earned his Ph.D. in agricultural economics from Purdue University in 2007.
SCOTT IRWIN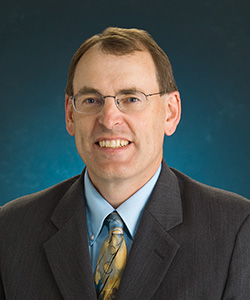 Dr. Scott H. Irwin
is the Laurence J. Norton Chair of Agricultural Marketing in the Department of Agricultural and Consumer Economics at the University of Illinois at Urbana-Champaign and considered a national and international leader in the field of agricultural economics. His research on agricultural markets is widely-cited by other academic researchers and is in high demand among market participants, policymakers, and the media. 
He is best known for his work on the impact of speculation in commodity markets. Irwin has published numerous academic articles on the subject and has been called upon to provide testimony before the U.S. Congress, the OECD, and the CFTC, as well as publishing op-ed articles in the New York Times and Washington Times. He is also a well-known innovator in the development of agricultural extension programs that have helped hundreds of thousands of farmers in Illinois, the U.S. and throughout the world make more informed production, marketing, and financial decisions. 
His vision and leadership have been the driving force behind the award-winning farmdoc project at the University of Illinois since its inception in 1999. 
Irwin is a member of the Agricultural and Applied Economics Association (AAEA) and was named a Fellow in 2013, the highest honor bestowed by the Association. He has also received the Distinguished Group Extension Program Award (three times), the Quality of Communication Award, and Quality of Research Discovery Award from the AAEA. ​
Irwin is a graduate of Purdue University, class of 1986, where he earned his Ph.D. in Agricultural Economics.
KATRINA HALL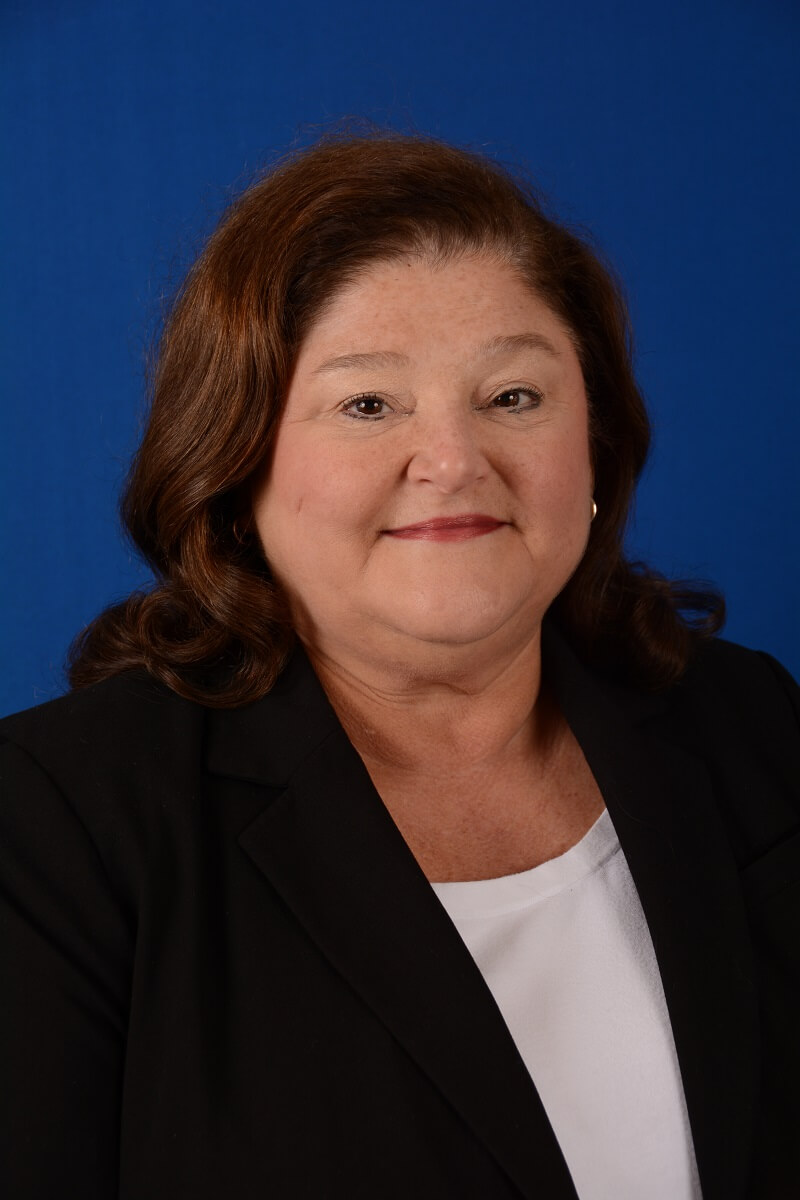 Katrina Hall
is the Director of Public Policy at Indiana Farm Bureau, the largest farm organization in the state, and has represented its 70,000 plus farming family members since 1999. Hall leads the public policy team of Indiana Farm Bureau and directs the policy efforts of Farm Bureau's grassroots. She is responsible for overall policy advocacy at the local, state and national levels on behalf of Indiana Farm Bureau members. She is a respected expert on tax and fiscal issues, local and state government, and education policy and is a frequent speaker on those issues and trainer for local officials. Over her long tenure, Katrina served as the Director of State Government Relations and the Tax and Local Government Specialist at Indiana Farm Bureau.
Hall is currently the Chair of the Board of the Indiana Fiscal Policy Institute. Before joining Indiana Farm Bureau, Katrina worked for the State Board of Tax Commissioners as the Director of the Budget Division where she was responsible for the overall administration of Indiana's property tax control system and managing the budgetary interface of state government will all units of local government and school corporations. Katrina has served as a consultant to local governments and schools on fiscal matters. She worked for Manatron, Inc., a supplier of county government financial, assessing and property tax billing software. Early in her career, she gained local government experience on a first hand basis during four years as first deputy to the Shelby County auditor.
In 1976, Hall graduated from Purdue University with a B.S in Home Economics that is now the College of Health and Human Services. Katrina lives in Shelbyville with her husband Peter Hall. She served as President of the Shelbyville Central Schools board of trustees and the board of the Shelby County United Fund. She is the mother of two adult children, both graduates of Purdue University and has one granddaughter and two grandsons.
BRIAN BRIGGEMAN
Brian C. Briggeman is a Professor and Director of the Arthur Capper Cooperative Center (ACCC) in the Department of Agricultural Economics at Kansas State University. His research on agricultural finance, cooperative management, and macroeconomics has been published in leading academic journals and industry publications. Dr. Briggeman also provides expert commentary on agricultural and rural related issues to local, national, and international audiences. As ACCC Director, he leads and delivers educational programs for farmer cooperative CEOs, CFOs, employees, and directors. Dr. Briggeman also teaches agricultural finance and cooperative management to undergraduates and advises a number of graduate students.
Prior to joining Kansas State University, Dr. Briggeman was an economist with the Federal Reserve Bank of Kansas City; an assistant professor in the Department of Agricultural Economics at Oklahoma State University; and a business analyst with Farm Credit Services of America. He holds a bachelor's degree in agribusiness from Kansas State University, an M.S. degree in agricultural economics from Texas A&M University, and a Ph.D. degree in agricultural economics from Purdue University. 
Dr. Briggeman and his wife, Sarah, live in Manhattan, Kansas with their two boys. He is originally from Iuka, Kansas where his parents own and operate the family farm.
DARREN CARTER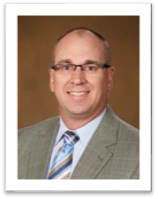 Darren Carter

 
is a 1995 Purdue University graduate with a Bachelors of Science degree from the school of  agriculture. After graduation, Darren worked for Hormel Foods where he held several sales positions between 1996 and 1999 before 
being named to his first team leadership role in 1999. From 1999 to 2013 Darren lead teams in several different markets and has been fortunate to be a part of Supplier of the year awards with HyVee in 2004 and Walmart in 2011 and 2012.
In 2013 Darren was promoted to Corporate Manager of 
Category Sales in Austin, MN, where he led strategy for the 
Hormel Foods Grocery Products Division. In December of 2015, Darren was promoted to Vice President of Sales for the newly purchased Cytosport Inc., the makers of Muscle Milk. His current responsibilities include overseeing all direct sales for Cytosport. 
Darren is passionate about giving back to the University that provided him a foundation for success.  For the last four years Darren has served as the Hormel Foods Corporation Ambassador to Purdue. He has worked with the Purdue University Center 
for Professional Selling, Agricultural Economics Department, 
National Agribusiness Marketing Association, and sales and 
marketing classes. Darren has enjoyed developing sales contests for the Purdue University Center for Professional Selling and 
participating as a buyer for the Ready, Set, Sell program.
Darren has been married to his wife, Michele, for 21 years and they have 3 children.
KAREN GRABOW
Karen Grabow
is a consulting organizational psychologist with expertise in leadership and organizational effectiveness. She is the retired Senior Vice President of Business Development Services at Land O'Lakes, Inc. Her prior roles included SVP, Chief Human Resources Officer at Land O'Lakes, Inc.; Vice President, Human Resources at Target Corporation, and Director of Organizational Effectiveness at Personnel Decisions, International.
Karen has a Ph.D. in Industrial/Organizational and Counseling Psychology from the University of Minnesota, and is a licensed 
psychologist. She has lectured at countless professional association meetings in psychology and agriculture, and is a visiting assistant professor at Macalester College.
Starting in 2009 when Karen and her team initiated the Land O'Lakes Executive Agribusiness Program at Purdue University 
(a 12 month mini-MBA program which still runs today), she added a focus on leadership to the programs in CAB, the Center for Food and Agricultural Business. Subsequently, CAB invited Karen to contribute her expertise to a number of custom programs, and in 2015, Karen worked with CAB to produce a people-focused National Conference entitled People, Performance, Productivity. The success of that conference led to Karen's work with CAB on their new professional development offering, Managing Talent to Win. 
A believer in giving back, Karen has long been highly engaged in community service, serving on and leading her school board, 
serving on a major health system board, leading a local professional association of organizational psychologists and 
serving other professional and charitable organizations.
JOHN NIDLINGER
John Nidlinger
earned a Purdue Bachelor of Science in Agricultural Economics and returned to his family farm near 
Decatur, Indiana, becoming the 5th generation of his family to farm in this locale. In 1988 Nidlinger Farms Inc. was formed and presently is a 6th generation family farm specializing in grain farming including corn, wheat, and soybeans in Adams and Allen Counties in Indiana and Van Wert County, Ohio. 
John's passion for farm management has steadily grown over his years in production agriculture. Nidlinger Farms prides itself on the use of innovative technology, exemplary execution, and extreme attention to details. John continued his education at 
Texas A & M's Executive Program for Ag Producers. In 2016 Indiana Farm Bureau recognized John and his spouse, Nan, with the Indiana Young Farmer Award. In 2015 he and Nan were named Indiana Master Farmers, the same year that they hosted the Purdue Farm Management Tour.  
John served on the personal staff of Senator Richard G. Lugar as Agricultural Liaison from 1990 through 2000. He was appointed by President George W. Bush as the State Executive Director of the Indiana Farm Service Agency serving from 2000 through 2006. He has served Purdue University as a member of the Deans Advisory Council and is an advisory member to the Center for Commercial Agriculture.
DENNY BELL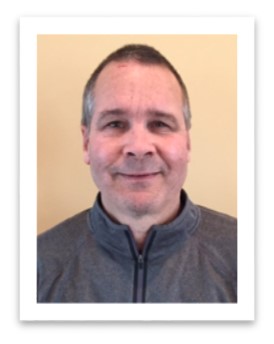 Denny Bell is a 1979 Purdue University graduate of the Department of Agricultural Economics where he majored in Farm Management. He managed his family farm in Parke County, Indiana, until his entrepreneurial spirit led him into design and development of innovative farming products. He is a man of many companies, patents, inventions and honors:
1986, Protech Weed Weapon, a ridge-till cultivator, which was later sold to Landoll Farm Equipment.
1988, Agri-Logic Solution Systems, an agricultural software company. 
In 1990,

 

Farm Industry News

 

named Denny's Instant Survey Mapping software Product of the Year.
Instant Yield Maps, a yield mapping software, which he later licensed to Ag Leader.
1995, Denny sells Agri-Logic to FPI - Fluid Power Industries, which later sells to Case-International Harvester.
Pocket Survey was one of the first GPS mapping software progams to run on a handheld. This was offered as part of Microsoft's initial Windows CE (compact edition).
1997, Denny starts Soil-Max Manufacturing marketing Gold Digger tile plows.
Denny starts Gradient and develops Intellislope, a revolutionary way to use RTK CPS to easily tile fields and optimize the tile grade and depth.
2011, Soil-Max Stealth tile plow, which greatly reduced tractor drag and improve grrade control. Denny sells Gradient and Soil-Max companies to Ag Leader technology.
2013,

 

Top Producer

 

named Denny Bell as one of 30 Leaders Who Made a Difference in production agriculture during the past three decades.
Currently Denny continues to farm, experimenting with sustainable farm practives, cover crops and organic fertilizer.​​​
DOUG ECKTROTE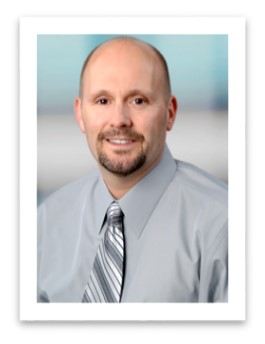 Douglas E. Eckrote serves as Senior Vice President, Strategic Solutions and Services, at CDW Corporation and is responsible for technology specialist teams focusing on servers and storage, unified communications, security, wireless, power and cooling, networking, software licensing and mobility solutions. Through the end of 2015, Mr. Eckrote had responsibility for CDW Canada. Mr. Eckrote joined CDW in 1989 as an account manager. Mr. Eckrote was appointed Director of Operations in 1996, Vice President of Operations in 1999 and Senior Vice President of Purchasing in 2001. In 2001, he was also named Senior Vice President of Operations. He was named Senior Vice President of Operations, Services and Canada in 2006 and assumed his current role in 2009. Prior to joining CDW, Mr. Eckrote worked in outside sales for Arrow Electronics and Cintas Uniform Company. Mr. Eckrote currently serves on the board of directors of The Northern Illinois Food Bank, the board of trustees of The Center for Enriched Living and the board of trustees of Westlake Christian Academy.  Mr. Eckrote is a graduate of Purdue University where he earned a bachelor's degree and a graduate of Northwestern University's Kellogg School of Management where he earned an Executive Master of Business Administration.
SHELLEY STANDFORD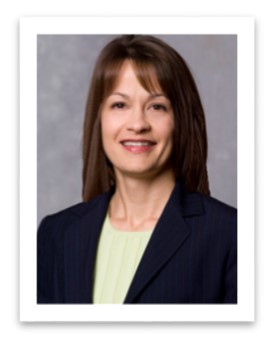 Shelley Standford, DVM, leads a team of 50 veterinarians as Zoetis Group Director of U.S. Companion Animal Veterinary Professional Services. 
Dr. Stanford is an Illinois native and earned her DVM from the Univ​ersity of Illinois in 1997. Shelley spent five years in veterinary practice, four of which were in swine exclusive practice in Indiana. In 2002 Shelley joined Pfizer Animal Health. While working as a field-based Technical Services veterinarian she worked directly with swine veterinarians, producers and the Pfizer Animal Health team. In 2008 Dr. Stanford earned an M.S. in Agricultural Economics from Purdue University, and an MBA from Indiana University. That year she was invited by Pfizer Animal Health's Global New Products Marketing group to lead the Global Therapeutic Review for Swine Respiratory Disease.
In 2009 Dr. Stanford began leading the marketing strategy for U.S. swine biologicals as Sr. Marketing Manager. While in this position she created and led cross-functional brand teams to develop growth orientated marketing plans for mature brands.  She also led unique and successful launches for new products in the biologicals marketplace while promoting leadership in disease prevention and overall pig health. Other advancement at Pfizer include: Director of the Pork Technical Services team, Chief Scientific Advisor for the Pfizer Animal Health U.S. pork team, Group Director of the ZOETIS U.S. Companion Animal Veterinary Profession Services, Zoetis Emerging Leader, President's Circle, and Innovation Award recipient in 2010 and 2011.
Dr. Stanford is a 2013 Purdue University Book HarmonLeadership Fellow, and an active member of the AVMA.
AUGUSTINE SANGSON LANGYINTUO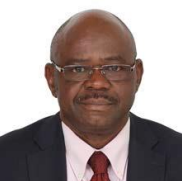 Dr. Augustine Langyintuo is a Senior Agribusiness Specialist with the Trade and Competitiveness Global Practice of the World Bank Group. Before joining the World Bank in July 2013, he worked as the Head of Policy & Partnerships Program of the Alliance for a Green Revolution in Africa (AGRA), and served as Senior Policy Officer for two years. Prior to joining AGRA, Augustine worked as an Economist/SocioEconomics Team Leader in the International Maize and Wheat Improvement Center (CIMMYT) 9. While at CIMMYT and AGRA, he supervised post-graduate students from various universities in Africa and North America. Augustine headed the Socio-Economics Unit of the Savanna Agricultural Research Institute (SARI) in Ghana while lecturing Natural Resource Economics, Farm Management and Accounting and Computing and Programming at the University for Development Studies (UDS), Ghana.
Augustine has over 100 scholarly publications in several international peer review journals and conference. He currently serves as an Associate Editor of the African Journal of Agricultural and Resource Economics and reviews for several international Journals. Augustine is the current President of the African Association of Agricultural Economists (AAAE). He is a founding Member and Executive Board Member of the Foundation for Rural Education, Empowerment and Development (FREED). Augustine also serves as a Member of the Advisory Board of the UNDP Report on Inclusive Business and their Ecosystems in Africa.
His degrees include his PhD (Agricultural Economics) – 2003; Purdue University, West Lafayette, USA; MSc (Agricultural Economics) – 1993; Reading University, Reading, UK; PGDip (Agricultural Economics) – 1992; Reading University, Reading, UK; BSc (Hons) Agriculture – 1987; University of Science and Technology, Kumasi, Ghana.
JAMES STRAETER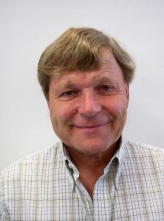 James Straeter has successfully grown a single store operation into a seven-store group with New Holland. He is the owner of seven patents, most of which are in the bio-energy sector. He is native to Southern Illinois and worked at his father's farm equipment dealership throughout his college career. Before owning his store group, he had other roles leading to his current position. From 1973 to 1976, Straeter worked for New Holland as a combine specialist. From that role he moved to position of Territory Sales Manager from 1976 to 1983. He also had the opportunity to become a New Holland Retail store manager, 1984 to 1987, before moving to his present role. Jim is also active in the community by serving as a member of the local Rochester Optimist Club. He works with the "Pumpkin Project" which is a program where the club raises and sells pumpkins each year to raise money to support the youth in his community. In 2013, Straeter was awarded one of 40 medals presented at Agritechia in Germany with over 400 competing entries. He received a Silver Medal for his patent of his Cornrower.
ROBERT TSE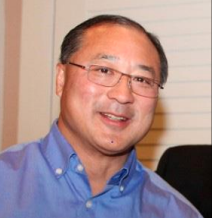 Dr. Robert Tse creates and implements innovative strategies to benefit California's regional and rural economies. He integrates policies, resources and initiatives through federal, state, local government and public-private partnerships. He is the USDA lead for the Strong Cities – Strong Communities, (SC2) White House pilot initiative in Fresno. He is the State Broadband Coordinator for USDA CA Rural Development. He is an advisor to the San Joaquin Valley Partnership Board, Sacramento Regional Technology Alliance (SARTA) Ag Start, Sacramento Capital Region Metropolitan Export Plan, and board member of the Los Angeles Food Policy Council and Industrial Partnership of the Sacramento State College of Engineering and Computer Science. He has served as the Deputy Director for International Trade in the Governor's Office of Economic Development and as Deputy Secretary for Trade Development with the California Department of Food and Agriculture (CDFA). He represented CDFA on the Governor's California Recovery Task Force on the American Recovery and Reinvestment Act from 2009-10. He was the Director of Trade for CDFA and is a 17- year veteran of the USDA Foreign Agricultural Service (FAS). Robert Tse holds a Doctor of Jurisprudence degree from Boston College Law School, a Master of Science degree in Agricultural Economics from Purdue University, and Bachelor of Arts degree in American History from Brown University
SARAH VACEK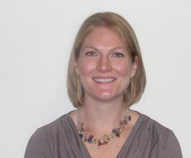 Sarah Vacek is currently leading the launch of Monsanto's soybean quality traits products, including Vistive Gold, and has held numerous roles focused on sales and marketing throughout her career. Prior to joining Monsanto, Sarah's experience focused on marketing communications and included a focus on public relations in agribusiness when she ran her own communications business. At Monsanto, she's held roles with progressive responsibilities in both sales and marketing. Her sales experience included territory sales for Asgrow/DEKALB brands and as an Area Business Sales Manager for Channel brand. Her Monsanto marketing experience has covered diverse industries from swine genetics to dairying to Roundup. Through these roles Sarah gained an appreciation for marketing direct-to-user as well as marketing through more complex distribution models. She has earned her Bachelors of Science in Agricultural Economics from the University of Missouri (1996) and a Masters of Business Administration from Purdue University (2001).
JOHN CRANFIELD

John Cranfield is a Professor in the Department of Food, Agricultural and Resource Economics at the University of Guelph. His research focuses on the economics of consumer behaviour and demand analysis at the individual, household and market level (largely in relation to demand for food and food products), innovation in the agri-food and biotechnology sectors, and economic and anthropometric history. John has published in outlets such as the Canadian Journal of Agricultural Economics, the Journal of Development Economics, Food Quality and Preference, Appetite, Economics and Human Biology, and the World Bank Economic Review.
John served as President of the Canadian Agricultural Economics Society in 2012-2013, and has acted as a Guest Editor on two special issues of the Canadian Journal of Agricultural Economics. A noted expert on the economics of food, John appeared on an episode of TVO's The Agenda on "Feeding the World 2050", and has testified before the House of Common's Standing Committee on Agriculture and Agri-Food, and the Canadian Senate's Standing Committee on Agriculture and Forestry.
An alumni of the University of Guelph (B.Sc.(Agr) '93 and M.Sc. '95) and Purdue University (Ph.D. '99), John's research and teaching has been recognized with an Outstanding Ph.D. Dissertation Award (awarded by American Agricultural Economics Association), Outstanding Professor in the Faculty of Agricultural and Food Science (awarded by University Teaching Services and The University of Manitoba Students' Union), a Presidential Distinguished Professor Award from the University of Guelph (2004-2006), and the 2013 OAC Distinguished Researcher Award.
ROBERT MANN
Rob and wife Malinda both graduated from Purdue in 1988 and began farming White Oak Farms in Cloverdale Indiana, where they raised their four children. Daughter Chelsey Meluch and son in law Andy Meluch, both Purdue graduates, now help operate the farm. Daughters Courtney and Cameron attend Purdue and son R.T. attends Cloverdale High School. Rob and Linda are partnered with Rob's parents Fred & Linda Mann, his brothers Mike, Chris, Joe, and their wives. They operate an 8,000 acre grain production farm and they are partners in Mann Livestock, LLC a 16,000 head swine finishing farm. The Mann family are shareholders in Horizon Feed & Grain, Inc. a grain storage, merchandising and feed mill processing business. They are also members of two land investment companies Mann Land, LLC and Mann Family Investments, LLC that both specialize in agricultural land.
Rob's passion is general farm management and his main areas of responsibility over the past have been in financial management, tax management and risk management. Rob's brothers manage the production aspects of the farm with Chris in charge of Agronomy and Joe in charge of animal production. With the addition of Andy Meluch as financial controller of the companies Rob continues to serve as the CFO but has been able to spend more time with succession planning and long term planning. All of the partners are still involved with the labor of farm production. The main goal of the partners is to be good stewards, developing and maintaining a long term efficient sustainable farm business that can span multiple generations.
MARK PETRY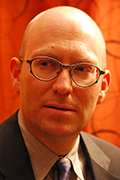 Mark Petry is the Deputy Director of the New Technologies and Production Methods Division of USDA's Foreign Agricultural Service (FAS). He served as an Agricultural Attaché and the Director of the USDA Intellectual Property Rights Office in the United States Embassy in Beijing from 2006 to 2010. Major areas of responsibility included food safety, biotechnology, intellectual property protection, WTO policy, and the oilseeds, cotton, forestry, and sugar sectors. Prior to Beijing, he served for over three years as an Agricultural Attaché in the U.S. Embassy in Moscow, Russia. He has served in FAS since 1998 and also previously held positions in the European Union Trade Policy Division and as global sugar and citrus commodity analyst. Prior positions include at the Indiana Department of Environmental Management and research positions in the Purdue University Departments of Botany and Agriculture Economics. 
Mark graduated from Purdue University in 1996 with a Bachelor's degree in Environmental Science, with a specialty in soil science, and in 1998 with a Master's degree in Agricultural Economics. He graduated with a Master's degree in Food Safety from Michigan State University in 2013. 
Mark is currently serving on the Governing Board of the American Foreign Service Association. Mark is a married father of two, speaks four languages, and is currently writing a dual language book about traditional medicinal uses of honey in Russia.
JANE ADE STEVENS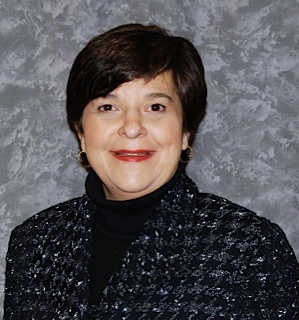 Jane Ade Stevens is CEO for Indiana Soybean Alliance, the Indiana Corn Marketing Council and Indiana Corn Growers Association. In her job she oversees the corn and soybean checkoff programs. In addition, she manages the membership and policy organizations that is separate from the checkoff.
Prior to Jane's work with Indiana's corn and soybean programs, she was president of Stevens & Associates, Inc., public relations and communications company. She has also worked for Indiana Farm Bureau, Elanco, and the U.S. Department of Agriculture for the Natural Resources & Environment Assistant Secretary.
In 2011 Stevens received the Purdue University Agriculture Alumni Certificate of Distinction. She currently serves on the board of directors for a number of organizations, including Qualisoy, Center for Food Integrity, U.S. Farmers & Ranchers Alliance, Center for Agricultural, Science and Heritage, and Purdue University's College of Agriculture Dean's Advisory Council. 
Stevens grew up on a grain and livestock farm near Purdue University in Indiana where she graduated from Purdue with a B.S. in Agriculture. She and her husband Roger live in Indianapolis and have a son. When they are not working, you can find Jane on a sailboat either sailing, knitting or reading the next great novel.
TAHIROU ABDOULAYE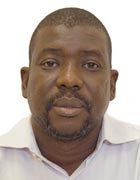 Tahirou Abdoulaye is an Agricultural Economist with the International Institute of Tropical Agriculture (IITA) based in Ibadan, Nigeria. His research work covers a wide range of rural economic issues including seed systems, farm-level efficiency and also technology evaluation and transfer. He has published papers on impact assessment of research activities in several African countries including Niger, Ghana, Mali, Senegal, Nigeria, and Benin. His more recent research interest focuses on innovation systems and how they can help increase technology uptake by small farmers.
Dr. Abdoulaye has also been active in technology transfer to ensure the greatest impact via the adoption of new technologies. He was the IITA project leader for the Purdue Improved Cowpea Storage (PICS) project with responsibilities for Nigeria, Cameroon, Benin and Togo. In Nigeria the PICS program reached farmers in over 12000 villages providing them with information on how to effectively store their cowpea in triple layer plastic bags to protect them from bruchid damage. With effective storage farmers are able to hold their cowpea and sell later in the market year and take advantage of the increased income from higher market prices. 
Tahirou has played an important role as a member of several graduate student committees from the Purdue Agricultural Economics department. His support has included assistance with problem definition and methodology to data collection to analysis of the results. 
Tahirou Abdoulaye received his B.Sc. in economics from the University of Niamey, Niger in 1988. He received his M.Sc. in 1994 and Ph.D. in 2002 both in agricultural economics from Purdue University. Prior to joining IITA in 2007, he was a research fellow with Japan International Research Center for Agricultural Sciences (JIRCAS) (2005─2006), Scientist at Institut National de la Recherche Agronomique du Niger (INRAN) (2004─2005), graduate research assistant and postdoctoral research associate at Purdue University (1997─2003) and Economist at INRAN (1989─1993, 1994─1996). 
He is married to Amina and they have 4 boys (Moussa, Ibrahim, Seyni and Issa). 
SAM FAGGETTI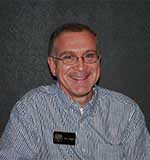 Though an Illinois native, Sam Faggetti's professional history is deeply rooted in Indiana agriculture. Sam is a Business-to-Business Manager for Winfield Solutions, a Land O' Lakes Company, where he serves as an embedded employee in sales and marketing management for Harvest Land Cooperative. In that role for 14 years, Sam has had the opportunity and responsibility to work closely with the wholesale markets in seed and crop protection products. He also manages sales and sales specialists for Harvest Land's energy and agronomy departments. 
Sam believes in the value of sound, strategic consultation and leadership training. He was a member of the team that created YieldPro, a comprehensive agronomy consulting system for growers. In addition, Sam assisted in the development of EnergyPro for Harvest Land's energy business and also EDGE (Educational Development Growth Experience), an extensive leadership program for young, progressive growers in Indiana and Ohio. 
Sam has a strong work history in the cooperative system, serving those farmer-owned businesses in various capacities. He has worked with CountryMark Co-op, Frontier Cooperative and Allen County Co-op, in roles that include crop nutrient Account Manager to Manager of Origination. 
Sam has been highly involved in his community and in leadership programs across the country. His commitment to service includes membership in the National Eagle Scout Association, serving on the REMC Community Trust Board and volunteering with various 4-H, youth sports organizations and county programs. Sam is also a Kansas State University Cooperative Roundtable member and a graduate of the LEAP (Land O' Lakes Executive Agri-business Program), a Purdue University and Land O'Lakes joint program. 
Sam holds a Bachelors of Science degree in Agricultural Economics from the University of Illinois and an Associates Degree from Land of Lincoln Community College. Sam and his wife Jane have a daughter and a son and reside in Lebanon, Indiana. 
JOE KELSAY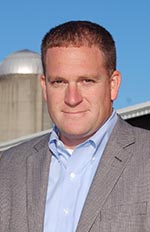 Joe Kelsay graduated from Purdue with a Bachelor of Science degree in Agriculture Economics. A sixth generation dairy and crop farmer, Joe farms with his father and brother in Johnson County where they milk around 500 Holsteins and raise corn, soybeans, alfalfa and wheat. The farm is a Hoosier Homestead farm, and last year celebrated its 175th year. Joe partners with his wife Amy to operate her farm tour business, Kelsay Farm Tours LLC. Last year nearly 20,000 visitors had the chance to learn about agriculture on the dairy. 
Off the farm, Joe is employed by Dow AgroSciences, on the Global Regulatory and Government Affairs Team as Senior Manager of Biotechnology Affairs. He enjoys the opportunities that Dow AgroSciences offers to advance novel, sustainable solutions for agriculture, from the farm to the consumer. 
Prior to his role with Dow AgroSciences, Joe served Indiana as the Director of the Indiana State Department of Agriculture (ISDA). While at ISDA, Joe worked on efforts of agricultural advocacy and education, soil and water conservation and agricultural economic development. 
As a life-long champion for agriculture, Joe played other supporting roles off the farm. He served on the Purdue University Dean of Agriculture's Advisory Council, served as president of the Indiana Dairy Producers, was a board member for the Indiana FFA Foundation and many years ago served as a State FFA Officer. Other experiences include the Indiana State Fair Board and Commission, State Young Farmer Committee for Indiana Farm Bureau, and AgrIInstitute—Indiana's premiere agricultural leadership program. 
Joe and his wife Amy live in Johnson County and have three children Jenna, Josie and Jack. 
JIM HICKS
Jim is president and CEO of Jim Hicks and Company, Brea, California. The company is a wholesale distributor of commercial fertilizers, serving the agricultural trade in the Western United States and Mexico. They have a small manufacturing plant located at Casa Grande, Arizona, and have liquid terminals in California, Arizona and New Mexico. The company was founded in 1982 with one employee and very little money. The business has consistently grown over the years and currently sells several hundred thousand tons of fertilizer per year. 
Jim was raised on a small, poor farm in Morgan County, Indiana. He attended Purdue from 1957 thru 1961, graduating with a BS Degree in Agricultural Economics. He started his work career the day following graduation as a sales representative for the California Spray Chemical Company selling ag chemicals for tobacco and corn growers in Kentucky. Later the company name was changed to Chevron Chemical Company. After several sales and management jobs in the Midwest, Jim was sent to California to become the District Manager, Fertilizers. In 1975 he left Chevron to co-found Western Ag Supply, Anaheim, California. In 1982 he sold his interest in Western Ag Supply and started Jim Hicks and Company.
In October 1962 Jim's work career was interrupted when our Air Force Reserve unit was called to active duty during the Cuban Missile Crisis. Fortunately President Kennedy was able to convince the Russians to get their missiles out of Cuba and the interruption was short lived.
Jim and Neta were married in 1963 and have 4 wonderful children: 3 boys and 1 girl. Pat is 47, Grady 46, Steve, 40 and Jennifer 36.
Jim is on the Board of Directors of the California Ag in the Classroom program, the National Philanthropy Council of the Pacific Legal Foundation and a life member of the President's Council of Purdue University. He and his family have supported a number of other civic and charitable organizations, including funding scholarships for Purdue and Cal Poly.
His hobbies are all sports and it was a bitter disappointment to watch the Boilermakers lose this year to Kansas in the Big Dance. 
FELIX SPINELLI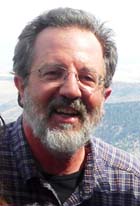 Felix Jens Spinelli is a senior agricultural economist with the USDA, Natural Resources Conservation Service (NRCS), Resource Economics, Analysis and Policy Division, National Headquarters Staff (NHQ), Beltsville, MD. At NRCS, Felix is responsible for conducting staff analyses and was the team leader on all the benefit-cost analyses (BCAs) of proposed Farm Bill mandated Agency programs including EQIP, CSP, WRP, FRPP. 
Before coming to NRCS in 2004, Felix was an economist with the Economic Research Service from 1979 to 1994 holding several posts there and conducting research on dairy and livestock issues, international trade issues and general food and agricultural policy and from 1994 to 2004, held positions as staff economist focusing on economic analysis with several USDA regulatory agencies. Felix received his BS in Agricultural Economics from the University of Minnesota; his MS from the University of Tennessee and his Ph. D. from Purdue University.
Felix also teaches Micro and Macro Economics and an Environmental and Natural Resource Economics course for the USDA Graduate School.
NADINE MCGOWAN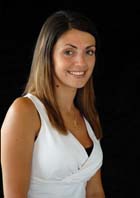 Nadine McGowan is the Hoosier Division Manager for Vector Marketing & Cutco Cutlery. Nadine started working with the company in October 1998. She was promoted to Branch Manager in the summer of 2001, where she finished #1 in the company and won a silver cup. 
After that, Nadine was promoted to District Manager in 2002, where she finished as the Rookie of the Year and was student teaching. In 2007, Nadine was promoted to Division Coordinator for the Hoosier Division and then officially became the Hoosier Division Manager in 2008. Her offices have finished among the top 10 offices in the Midwest Region every year she has been in charge. 
Nadine has broken 3 National records and currently holds 2 Region records for sales. She is a 6-time Academy of Champions achiever, 3 time SLC speaker and has promoted over 50 managers with the company. Nadine was inducted into the company Hall of Fame in 2011 and now is responsible for over $24 million in career sales. 
Nadine married her husband Jim in August 2008 and they currently reside in Fishers, Indiana. They opened up Cutco's 3rd retail store in the Castleton area in March 2011.
KIP TOM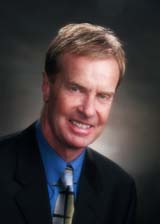 Kip Tom is the Managing Member of Tom Farms LLC and the President of CereServ Inc. In addition to being active in Agri-Business operations in Indiana for the past 39 years, Kip has also served as a crop production consultant to various companies in Argentina, Brazil and Chile. Today Kip leads finance, strategy and production operations for Tom Farms and CereServ in the U.S. and Argentina.
Kip's early role in Tom Farms was to serve as a production technician. In 1980, he assumed the role of Assistant Director of Production and Supply Management, leading the company's growth and expansion of production. In 1985, he led Tom Farms' engagement into seed production for Pioneer and by 1996, they became Pioneer's largest U.S. contract seed producer. By 1992, Kip began seed corn production consulting services in Latin America by working with companies to improve yields, increase efficiencies and shorten the timeline in the supply channel in Southern Hemisphere seed production. 
In 2000, he led the efforts to found a company in Argentina to produce seed for Pioneer. Today, Tom Farms is one of Monsanto's largest seed producers and is also developing into one of Indiana's largest grain commodity production businesses.
Courses of Study include: Associate Degree in Agriculture Management, Texas A&M; Harvard Executive MBA Courses; Texas Executive Agriculture Program, Texas A&M; and the Purdue Midwest Food and Agribusiness Executive Program.
Current and recent activities include: Indiana Economic Development Corporation-Director (2004-Present); IEDC Director serving on the Entrepreneurship and Policy Committees (2004-Present); Indiana Chamber of Commerce, Board of Directors (2007-Present); Farm Journal Agriculture Foundation, Board of Directors (2010-Present); Indiana Department of Agriculture, Advisory Board Member (2004-Present); 246 Capital Investments, Board of Directors (2010-Present); MASCO , Inc., Board of Directors (2007-Present); The Farm Foundation, Member (2011-Present).
Kip resides near Leesburg, Indiana.
DAVID HEFTY
David Hefty is CEO and co-founder of Hefty Wealth Partners, located in Auburn, Ind. David started the firm in 2000 along with his wife, and fellow 2011 Apex Award recipient, Stacy Hefty. Since its inception, the firm has grown significantly and employs 10 full time people and has more than $170 million in assets under management.
In his capacity as CEO, David has been instrumental in building a nationally recognized wealth management firm that serves individuals and families across the United States with a concentration in and around the Fort Wayne, Ind., area. David has guided countless individuals and families toward the achievement of their financial goals and objectives by providing independent, unbiased wealth management advice. 
He now ranks among the top 1 percent of all advisors affiliated with LPL Financial, the largest independent broker/dealer in the United States. The national and local media frequently seek David's insight on financial topics. He is a frequent guest on CNBC and Fox Business, and his insight has appeared in The Wall Street Journal, MarketWatch, Forbes and USA Today, among many others.
David and his wife met as undergraduates at Purdue, where David studied and graduated summa cum laude with a degree in agriculture economics. David was named the outstanding senior in the college of agriculture and was the recipient of the G.A. Ross Award for outstanding senior man on campus. During his time at Purdue, David's goal was to open his own financial firm and did so at age 23. 
As a respected member of the community, David serves and has served on several boards of local nonprofits. When he is not working at the firm, David enjoys spending time with his wife Stacy and four children. 
STACY HEFTY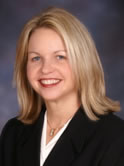 Stacy Hefty serves as the president of Hefty Wealth Partners, an independent wealth management firm she founded alongside her husband, David, also a 2011 recipient of the Apex Award. 
Since its founding in 2000, the firm has grown significantly and now has more than $170 million in assets under management. The firm is recognized as one of the leading wealth management firms, and it provides independent, unbiased financial advice for individuals and families. 
In her capacity as president, Stacy is responsible for overseeing client services, compliance, and the firm's employees, as well as the seamless first-class service each client receives from Hefty Wealth Partners. 
The Greater Fort Wayne Business Weekly recently honored her as a member of 40 Under 40 class of 2011 for her accomplishments at Hefty Wealth Partners and in her community. An active member of her Auburn, Ind., community, Stacy has served as past president of Auburn Kiwanis, past treasurer of Junior Achievement, past president of the DeKalb County Extension Board and is currently a member of the board of directors for DeKalb Memorial Hospital. 
Stacy graduated summa cum laude from Purdue with a degree in agricultural economics with a concentration in food industry marketing & management. Stacy spoke at commencement and was named one of the Top 7 Leaders in her graduating class. 
When she is not working at the firm, Stacy enjoys being with her four children, cooking and reading. 
KEN MCCORKLE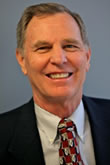 Ken McCorkle is Executive Vice President in charge of the Agricultural Industries Group for Wells Fargo Bank, the nation's largest agricultural lender among commercial banks. Ken has been with Wells Fargo for 24 years, interrupted in 1996-97, when he served as President of Early California Foods. Early California was an international olive processing and brand marketing company with production operations in Seville, Spain and Visalia, California. 
After working briefly in the French wine industry (1973, Cotes du Rhone), and serving as an officer in the Army's Quartermaster Corp, Ken served as Vice President/General Manager of Sierra Wine from 1979 to 1985. At that time, SWC was the largest bulk winery in California with production facilities in Tulare, Delano, and McFarland, California. 
A graduate of the University of California at Davis with B.S. and M.S. degrees in Food Science and Technology, Ken received his MBA from Harvard Business School in 1976 where he subsequently worked under Professor Ray Goldberg, Moffet Professor of Agriculture and Business. Ken is also a graduate of the California Agricultural Leadership Program. 
Current and recent activities include: University of California President's Council on Agriculture and Natural Resources, Chairman of UC Davis Dean's Advisory Council for the College of Agricultural and Environmental Sciences, officer of UC Davis Food Science and Technology Leadership Board, and Chairman of the Finance Committee, Kapalua Golf Villas in Maui. He has also served as director of the California Pepper Commission, California Plant Health Association, Precision Farming Enterprises, and Cal Aggie Alumni Association. 
In addition, Ken is co-founder, director, case writer, and instructor for the California Agribusiness Executive Seminar co-sponsored by Wells Fargo and University of California – Davis; the Northwest Agribusiness Executive Seminar co-sponsored by Wells Fargo, Washington State, and Oregon State Universities; and the Midwestern Agribusiness Executive Seminar co-sponsored by Wells Fargo and Purdue University. 
With Wells Fargo, Ken has hired, trained, and positioned a corps of 37 agribusiness consultants throughout the US. These consultants evaluate the strategic positioning and risk profile of the Bank's customers and prospects to assure the Bank is financing the industry's top performers.
Ken and his wife Connie reside in Chicago, Illinois.
SCOTT N MITCHELL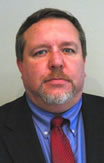 Scott N. Mitchell is currently Vice President, Corporate Branch in Sumitomo Chemical America, located in New York City. Scott's work crosses over all sectors of the Sumitomo Chemical Group's Businesses in the Americas. One of Scott's key roles is to ensure that good communication occurs between the subsidiaries and Sumitomo Chemical. Additionally, he has been significantly involved in the company's CSR (Corporate Social Responsibility) Initiatives with particular focus on the Olyset® Nets long lasting insecticide treated bednets. These nets are used widely to fight malaria in sub Saharan Africa. Relatedly, Scott serves as the communication window between the company and a large number of United Nations Agencies and large NGOs.
Prior to his current assignment, Scott served as Managing Director and Board Member of Sumitomo Chemical Australia where he lived with his family for nearly 8 years enjoying the "Aussie" lifestyle and learning the thrill of rugby and cricket.
In 2003 Scott was designated as one of Sumitomo Chemical's "Global Managers" and regularly participates in company global strategy and policy discussions. 
Scott joined the Sumitomo Chemical Group as a Sales Representative in their Valent USA subsidiary and since then has held a variety of roles within the Sumitomo Chemical Group over the last 18 years. 
Scott Graduated from Purdue University in 1987 with a BS in Agricultural Economics and after nearly four years in the real world returned to Purdue to complete his MS in Agricultural Economics in1992. 
He is a native of Waveland, Indiana and now resides in Ridgefield, Connecticut. Scott is married and enjoys the company of his wife and their two sons (aged 13 and 9). In his free time he enjoys the hobby of amateur astronomy, and he freely shares his love of the night sky as a volunteer with several local educational organizations. 
The Sumitomo Chemical Group includes more than 100 companies operating around the world in six business sectors: basic chemicals, petrochemicals and plastics, fine chemicals, information technology-related chemicals, agricultural chemicals and pharmaceuticals.
KIM EMSHWILLER
Kim Emshwiller is a small business owner and a true entrepreneur at heart. Since 2001 Kim and her business partner have started five businesses. Kim's first business as well as her first true love is a fertilizer and chemical farm supply dealership. Starting as a buying group with a hand full of farmers and a pick-up truck Kim started Vision Ag, Inc. It has since grown into a full service retail dealership.
In 2004 a retiring farm manager asked Kim if she would take on his clients and Vision Ag Farm Management Services, LLC. was born. Kim and her staff provide full farm management services.
Kim grew up on a dairy farm and watched her mother garden and make handmade soap all of her life. In 2007 Kim and her sister convinced their mother to take her hobbies to a new level and market them commercially. They started Blue Monday Soap Company and sell most of their all natural handmade soap and body products by e-commerce.
With not quite enough to do; in 2008 Kim and her business partner saw a niche market that needed filled and they started Prairie's Edge, specializing in everything outdoors. Prairie's Edge helps everyone from a fisherman, gardener, to an animal lover satisfy their passions.
When the Ford dealership in Rensselaer went out of business, Kim and her partner saw eight people with a lot of skill and no job. They hired the service manager, parts manager, secretary, and all the mechanics to perform auto repair under the name of Auto Works.
When Kim isn't satisfying her passion for business she serves her community as much as possible by serving as the President of the Rensselaer Chamber of Commerce, sits on the NW IN Workforce Board, and Jasper County Farm Bureau board. She is also an active member of the Pheasants Forever, National Turkey Federation, and Farmers and Hunters Feeding the Hungry associations.
Kim graduated from Purdue with a BS degree in Agricultural Economics. She bleeds black and gold and tries to get back to Purdue as much as possible to cheer on the Boilers.
JASON HENDERSON

Jason Henderson is Vice President and Omaha Branch Executive at the Federal Reserve Bank of Kansas City. In this role, he leads the Bank's agricultural research activities, serves as the Bank's regional economist and representative in the state of Nebraska, recruits and works closely with the branch's board of directors and is responsible for briefing the Kansas City Fed's president – a member of the Federal Open Market Committee – on economic and business activity in the state. 
Jason joined the Omaha Branch as Branch Executive in 2006. Prior to being promoted into this position, he served as Senior Economist with the Center for the Study of Rural America at the Federal Reserve Bank of Kansas City. Jason began his second stint at the Bank in 2001 after completing his Ph.D. degree from Purdue University where he was the recipient of a USDA National Needs PhD Fellowship in Agribusiness. He has a M.S. degree in agricultural economics from Purdue University and a bachelor's degree in economics from Central College in Pella, Iowa. 
Jason's research interests focus on rural economic issues. Jason has published research on rural migration, innovation, entrepreneurship, land values, the growth of knowledge-based activity in rural America, and the use of electronic commerce in agricultural industries. He is responsible for publication of the Tenth Federal Reserve District's quarterly survey of agricultural credit conditions and the Main Street Economist, a Federal Reserve Bank of Kansas City publication reviewing the major economic challenges and opportunities emerging in rural America. He is also responsible for the Agricultural Finance Databook, a Federal Reserve System publication summarizing national agricultural finance conditions. 
Jason presents frequently to a wide range of business, financial and policy audiences and has presented expert testimony on agricultural finance conditions before Congress. His research has been widely cited by policy officials, other researchers, and leading media outlets, including The Wall Street Journal, New York Times, Financial Times, and USA Today.
Jason is a native of Arlington, Iowa, where he was raised on a small dairy farm. He is married and has three children. 
EVELYN OTT
Mrs. Ott grew up in rural southern Indiana and attended Indiana University in the early 1950's. During her time at Indiana University, she earned her Bachelor's degree in Education and met her husband, Leland, who at the time was working towards his degree in Marketing. 
After completing 2 year of military service, Dr. Leland Ott returned to Bloomington to work on his MBA in Marketing, earning the degree in the fall of 1955. Shortly after, he accepted a staff position at Purdue University in the Agricultural Economics Department, and began working on a PhD in Agricultural Economics. On June 24, 1956, Dr. and Mrs. Ott married and began their lives together in West Lafayette. 
Leland Ott embarked on a successful career spanning academia, government, and corporate America. He served on the faculty at Cornell University's Agriculture Economics Department. He conducted marketing research at the U.S. Department of Agriculture during the Kennedy Administration. Later, he became vice president of the marketing research for General Foods Corporation. After serving as vice president of marketing research for Grey Advertising in New York City, he began his own marketing research consulting firm, Leland E. Ott and Associates, in New York City. 
In November 2009, Mrs.Ott announced her $500,000 pledge to the matching gift Presidential and Trustee Scholarship program. Her gift will be matched dollar for dollar, ultimately creating a $1 million dollar endowment in Agricultural Economics. The Dr. Leland E. Ott Memorial Scholarship will provide 4-5 full ride scholarships annually for undergraduate students studying Agricultural Economics.
Mrs. Ott's memorial scholarship gift honoring Dr. Ott will greatly contribute to the continued success of Agricultural Economics and will directly impact the lives of Purdue students in the years to come.
Evelyn Ott's connection to Purdue extends well beyond fond memories, old friends, and even new scholarships. One of the couple's two sons, David, graduated from the College of Agriculture in 1982. One of their five grandchildren, William Ott, is currently a senior at Purdue in the College of Technology.
Mrs. Ott resides in Jeffersonville, Indiana, where she remains an ardent Boilermaker fan and active in the area's large Falls City Purdue Alumni Association chapter. 
WARREN PRESTON

Dr. Warren Preston serves as Associate Deputy Administrator and Chief Economist for the Livestock and Seed Program in the Agricultural Marketing Service of the U.S. Department of Agriculture. Concurrently, he has also served as Chief of the Livestock and Grain Market News Branch. In these roles, he serves as the Agency's expert on the economic matters relating to the livestock, meat, fish, grain, and seed industries and advises senior management on the economic implications of policies and programs affecting these industries. He is responsible for overseeing the Program's production of commodity market information for livestock, meats, and grain, with over 1,000 unique daily, weekly, and monthly reports disseminated to users worldwide. Throughout his career at USDA, Warren has been recognized with numerous certificates of merit and Agency awards for his contributions supporting the mission and goals of his Agency.
Warren joined the Agricultural Marketing Service in November 2001 as the Livestock and Seed Program's Chief Economist. From 1992 to 2001, he worked in the Packers and Stockyards Programs of the Grain Inspection, Packers and Stockyards Administration, initially serving as Leader of the Economics Section in the Industry Analysis Staff and later as the first Chief of a newly established Competition Branch. From 1986 to 1992, he held a research and teaching position as an Assistant Professor in the Department of Agricultural Economics at Virginia Tech, focusing on agricultural marketing and the interface between public policies and food system performance.
Although he is a native of California, at a young age he moved with his family and spent most of his youth in the town of Canfield, Ohio. Warren earned his bachelor's degree in dairy science from The Ohio State University. He earned his master's and doctoral degrees in agricultural economics from Purdue University, where he met his dear departed wife, Eliana. He has coached his son's youth soccer and baseball teams, is a high school drama booster, and is active in the fight against breast cancer. Warren and his son reside in Alexandria, Virginia.
Michael Boland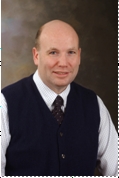 Dr. Michael Boland is a professor of agricultural economics and associate director of the Arthur Capper Cooperative Center at Kansas State University where he has teaching, research, and continuing education responsibilities in agribusiness management strategy. He has received numerous national, university, and college teaching awards and was recently selected as the 2008 National Association of Land Grant Universities USDA National Agriculture and Food Excellence in Teaching section award, which is the most prestigious college teaching award in the United States.
Mike has also received several national and college extension team awards and was a member of the Hard White Wheat Commercialization Team that received the USDA Secretary's Honor Award. The majority of his work involves food and agribusiness firms where he has co-authored over 50 case studies on agribusinesses and teaches educational modules on finance, governance, and strategic thinking in boards of director leadership programs. Mike has served as co-chair of the National Food and Agribusiness Management Education Commission which was funded by USDA and is currently serving as chair of the International Agribusiness Task Force.
He has led multiple international study tours of agriculture for students in Argentina, Australia, Brazil, Chile, Costa Rica, El Salvador, Guatemala, Honduras, New Zealand, Nicaragua and Uruguay and will be in southern Africa later this year. Mike also serves as a U.S. Department of State Speaker and Specialist in international trade and marketing issues affecting the food industry. In 2005 to 2008, he served as co-chair of the Teaching, Learning, and Communications section of the American Agricultural Economics Association and is President-elect of the Western Agricultural Economics Association. He earned his MS and PhD degrees in agricultural economics from Purdue University where he was the recipient of a USDA National Needs PhD Fellowship in Agribusiness. Mike is the oldest of 12 children and was raised in Minnesota.
John Demerly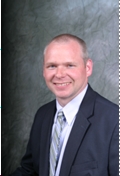 Mr. John Demerly is the Director of Business Development for ABG, where he has led and facilitated hundreds of projects for sales training, branding, customer segmentation, business plan development and facilitation of strategic planning exercises such as Soy 2020 for the United Soybean Board, the Ohio Soybean Council Strategic Plan, the International Soybean Opportunities Task Force, and the Vision for Illinois Strategic Plan. He joined ABG in 2005, after having served as the Executive Director of the Indiana FFA Organization since 2000. In that capacity he not only led the Indiana FFA's own activities, but also acted as liaison for the Indiana Department of Education's state-wide Life Sciences Strategy, and developed advanced Life Sciences courses linked to Purdue University's College of Agriculture. Previously he spent four years as a Marketing Representative for Novartis Agribusiness, managing sales across a five-county area.
John graduated from Purdue with a B.S. in Agricultural Sales and Marketing in 1997. As a student he made many notable contributions including service as President of the Purdue Foundation Student Board, President of Alpha Gamma Rho Fraternity, and membership in Iron Key Leadership Honorary. He was active in NAMA, as an Agricultural Ambassador. After graduation he played a key role in support of our sales and marketing courses and the Ready-Set-Sell program. John has also served as board president of the Purdue alumni corporation for the Alpha Gamma Rho fraternity, as a board member for the Indiana Council for Economic Education, the Science Education Foundation of Indiana, and the Indiana Rural Development Council as well as our own Dean's Advisory Council.
John and his wife (also a Purdue graduate) have four children and reside in Avon, Indiana. John is active in his church and in community service, primarily through the Avon Junior Athletic Association and the Avon Education Foundation.
Gerald and Joan Gentry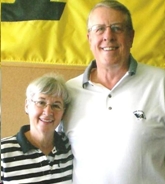 For Gerald and Joan Gentry, Purdue is more than just a university; Purdue means family. They were high school sweethearts, married and had two children, William (BS Agricultural Economics '91) and Angela (BS Pharmacy '86). After starting their family, Gerald and Joan moved to West Lafayette and Purdue University where their kids made trips out to the agricultural farms and Gerald studied Agronomy, earning his degree in 1968. After graduation, the Gentry family moved to "Happy Valley," Pennsylvania, and Gerald received his Master's degree in Agricultural Economics from Penn State University in 1970.
Gerald has enjoyed a long career as a commodities trader from his days at Merrill Lynch to his time at the Chicago Board of Trade, where he held a seat from 1973 to 2006. Gerald and Joan moved back to West Lafayette, and these days, Gerald is still enjoying his work from the comfort of home where he trades mostly online.
In 1999, Gerald and Joan established the Gerald and Joan Gentry Scholarships in Agronomy and Agricultural Economics. As a result of the Gentry's generosity, numerous undergraduates have been awarded scholarships to support their academic careers. 
Gerald received the Purdue Agronomic Achievement Award in 2001 and served on the Department of Agronomy's Advisory Council from 2005- 2007. Beginning in October 2009, Gerald will chair the President's Council Leadership Board. 
Gerald and Joan are members of the President's Council and the John Purdue Club. Although the Gentry's say they have too many great memories at Purdue to pick just one, some of their favorites include trips with other President's Council members and former Purdue University President Steven Beering and his wife, Jane. 
Patricia "Patty" Stroup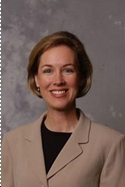 Patty Stroup is the Group Manager for Dairy for Nestle Business Services, heading up dairy procurement for Nestle USA, Nestle Canada, Nestle Nutrition and Dreyer's Grand Ice Cream. Patty's team directs purchases of more than 300 dairy products and ingredients for approximately 25 plants throughout the U.S. and Canada. She supports such famous brands as Nesquik, Carnation, Dreyer's/Edy's, Coffeemate, Nestle Toll House, Stouffer's, Lean Cuisine, Hot Pockets, Nestle Crunch, and Butterfinger.
Patty serves on the boards of the Milk Industry Foundation of the International Dairy Foods Association (IDFA) and the Dairy Institute of California. She is also an active committee member in Dairy Institute's Producer Relations Committee and the IDFA Legislative and Economics Committee.
Before joining Nestle in 2006, Patty was the Director of Dairy Procurement and Policy at Hilmar Cheese Company in California and, earlier, the Director of Communication, Education and Legislation at Maryland and Virginia Milk Producers in Virginia.
Patty grew up on a dairy farm in Pennsylvania. She holds a bachelors in Communications with a cognate in Dairy Science from Virginia Tech and an MBA in Food and Agribusiness from Purdue University. She currently lives in California's Central Valley.
DAVID ANDERSON
Mr. David Anderson's career may have started in the automotive industry, but agriculture was calling and soon he was involved in the production of corn and soybeans, and not cars and trucks. After graduating from Purdue in 1972 with a B.S. degree in Industrial Engineering, Dave spent five years with Rockwell International, where he worked in various manufacturing, management, and engineering positions. Along the way in 1975 he earned an MBA from Youngstown State University. 
Then, in 1977, his career path turned back to Warren County and Pine Village when he joined with his brother Alan (AgEcon'76) and father, Robert (AgEngr'49) to form of A-Plus Farms. A-Plus Farms, Ltd. is one of the 100 largest grain farms in Indiana. Superior land stewardship and long-term profitability are primary goals of the partnership. Operational focus is on crop genetics, soil fertility, weed and insect control, and farmland drainage. A modern high-tech fleet of large equipment utilizing site specific or precision farming techniques, including global positioning and in-field soil sensing, allow for timely and efficient field work. As innovators, A-Plus Farms has led the local trend to less tillage, narrow row no-till soybeans, and bulk seed and fertilizer handling. One of the strengths of A-Plus Farms is the selection and utilization of winning technologies. 
Dave has been a frequent speaker in Center for Food and Agricultural Business programs at Purdue, and host for international groups. Regardless of the time of year, Dave has graciously opened up his farm to guests from places as far flung as Malawi, Poland, Argentina, and China. To an individual, these visitors have left the farm with a richer understanding of Midwestern agriculture, and a warm feeling about Midwest hospitality. In addition, Dave has been a frequent, and much appreciated, guest lecturer to Center groups who want to better understand the management issues facing large Midwest grain operations.
ELIZABETH A BECHDOL
Ms. Elizabeth Bechdol is the Director of Agribusiness Strategies at Ice Miller and is responsible for coordinating the firm's agricultural legal services practice. 
Beth was the Deputy Director of the first-ever Indiana State Department of Agriculture where she had an integral role in establishing the agency and crafting the strategic plan for Indiana agriculture put forward by Governor Mitch Daniels. She was directly involved in ISDA's international trade activities, participating in Governor Daniels' four trade missions and coordinating two of Lt. Governor Becky Skillman's agricultural trade missions. 
Her dedication to public service in agriculture and her extensive trade and farm policy experience extends beyond this role in Indiana to Washington, D.C. where she served in key roles at the U.S. Department of Agriculture and on the Senate Agriculture Committee under Senator Richard G. Lugar. 
Beth began her career in the Washington office of Sparks Companies, Inc. As a vice president in the firm, she assisted clients in understanding critical issues such as biotechnology, changing farm structure, global trade, federal farm policy, risk management tools, among other major trends. 
She was raised on a corn and soybean farm in Auburn, IN and lives there today with her husband Matt and daughter Grace. 
ELENA I IANCHOVICHINA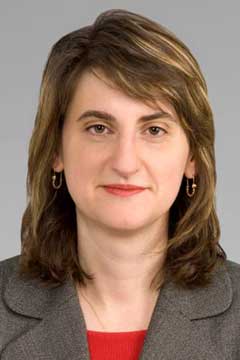 Dr. Elena Ianchovichina is a Senior Economist in the World Bank's Economic Policy and Debt Department, Poverty Reduction and Economic Management Network. She joined the World Bank Group in 2000 through the Young Professional program and has since worked in the World Bank's Research Department, and East Asia and Pacific Region. Her current work focuses on country-level analysis of economic growth, growth in Emerging Asia, fiscal and trade reform. Elena has published journal articles and book chapters on a number of special topics including China's WTO accession, export processing arrangements, market access for least developed countries, trade and poverty, and sub-national fiscal reform. 
Her work on the interplay between duty-drawbacks (the rebate of tariffs collected on inputs used in exported goods) and tariff reforms in China was particularly influential during that country's recent WTO accession. She showed that these tariff rebates had played a very important role in China's export boom of the 1990's, and, by incorporating them in her analyses of China's WTO accession, she was able to produce much more accurate estimates of the likely impacts of these policy reforms. Indeed, this work has been highlighted as one of the few studies that "got it right" with respect to the final impact of China's joining the WTO. 
Prior to joining the World Bank, Elena was an assistant professor in international trade at Kansas State University (KSU). While at KSU, she led a cooperative research project with the US Department of Agriculture on the impact of technological progress in agriculture and land use on the global economy. 
MARK THORNBURG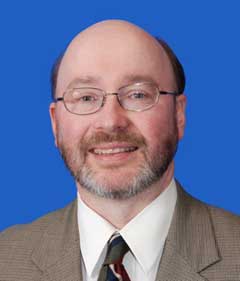 Mr. Mark Thornburg is General Counsel and Director of Legal Affairs for Indiana Farm Bureau, Incorporated. He joined Farm Bureau in 1999 as Staff Attorney focusing primarily on land use, natural resource and environmental legal issues affecting agriculture. Currently, he performs corporate general counsel functions, manages the Legal Affairs Team at Farm Bureau and directs the legal component of the organization's public policy and educational efforts. 
Mark previously worked for the Purdue Cooperative Extension Service both as an Extension Educator and as an Extension Staff Specialist. He also briefly provided legal counsel on a contractual basis to the Indiana State Chemist and the Commissioner of Agriculture's Office. In 1992, Mark served a year as USDA Extension Fellow with the National Association of Counties in Washington, D.C., working in their legislative department. 
Mark received his B.S. degree in Agricultural Economics from Purdue, his M.B.A from Ball State University and his Juris Doctor degree from the Valparaiso University School of Law. Mark currently serves as vice-chair and editor of the Agricultural Section of the Indiana State Bar Association and is on the board of directors of the Indiana Agricultural Leadership Institute. He resides in Zionsville with his wife Julie and son Max.
GREGORY BECK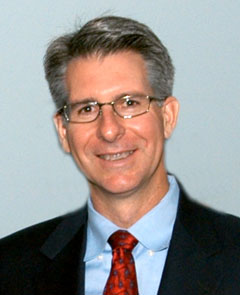 Mr. Gregory Beck earned his Bachelor of Science in Mechanical Engineering Technology at Purdue University in 1982, and his Master of Science in Agricultural Finance at Purdue in 1984. After graduating from Purdue, Greg's career began at Consolidated Grain and Barge (CGB) as a fleet dispatcher in Cincinnati . From his roots in marine transportation, new duties were learned in truck dispatch and bulk terminal operations. After that initial experience in basic transportation, he began to originate grain from producers, which led to trading commodities in various transportation modes. The knowledge gained there was then used to manage small facilities, which led to larger facilities, and eventually to the general management of two of the company's five regions. Throughout his career Greg co-chaired different committees within CGB focusing on grain origination and new contract concepts for the organization's customers. These committees formed the foundation for much of the way CGB originates grain from its customers today.
In July 2002 he assumed the role of Vice President of the Grain Division. As Vice President, Greg is responsible for all grain operations which include marketing and merchandising of all grains, specialty grains, facility and plant operations, grain origination and customer relationship management, facility acquisitions, as well as overall financial performance of that division. Greg and his family reside in Covington , Louisiana , and last year while searching for colleges, he and his daughter Jane toured the West Lafayette campus, perhaps bringing another Beck to "Old Purdue."
GEORGE GREEN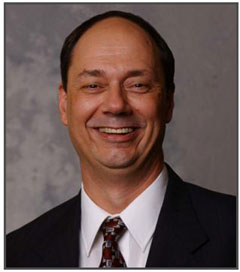 George was raised on a farm in Rockville , Indiana and has been involved in agriculture all his life. His father was Dr. Joe Green, a veterinarian who served as Head State Veterinarian of Indiana for several years. From his position as State Veterinarian, Dr. Green guided the legislation that created the Purdue University School of Veterinary Medicine. George was active in FFA and 4-H showing Charolais cattle while growing up, and he conducted tours of the famous Covered Bridges in Parke County.
Following graduation from Indiana State University , he began his agribusiness career as a feed salesman. In 1982 he assumed his first management role as General Manager of the Kosciusko County Farm Bureau Co-op. In 1984 he became Manager of Carroll County Farm Bureau Co-op which would later become part of Excel Co-op. He was appointed General Manager of Excel Co-op at the time of the merger in 1996. His education has continued while serving as Excel Co-op's General Manager. In December 2004 he received an MBA in Food and Agribusiness from the Department of Agricultural Economics and Krannert School of Management at Purdue University.
To strengthen the cooperative system that serves Excel Co-op, George is active in various cooperative organizations. He currently serves on the Land O' Lakes National Leadership Council. This council is a grassroots member organization intended to improve communications and assist in setting the direction for Land O' Lakes. He is President of the Board of Directors for the Mid America Cooperative Council. Also known as the M.A.C.C., its primary purpose is co-op education and training. Its membership consists of cooperatives of all types in Indiana , Ohio , Michigan , Kentucky , and Illinois. 
George and his wife Debby live in a 140 year old home, which they recently restored outside of Monticello . They have three sons. Luke and his wife, Aya, live in Seattle and Luke works for Seattle University . Josh is a Graduate Student at Colorado State University in Fort Collins , Colorado . Ross works for the Excel Co-op agronomy team at Bringhurst and resides in Lafayette . 
George's hobbies include antique cars and tractors. He also is a licensed private pilot and flies his own airplane.
JEFFREY L HALE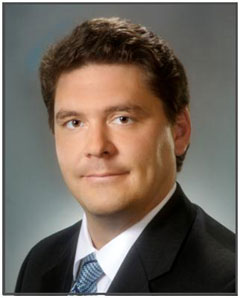 A native of Valparaiso , Indiana , Mr. Jeffrey L. Hale earned a Bachelor of Science degree in Agricultural Economics from Purdue University in 1995. As an undergraduate student at Purdue, Jeff worked as a member of a multi-disciplinary team tasked to develop a comprehensive set of informational materials designed to assist smaller scale Midwestern pork farms to compete with larger-scale enterprises. He was responsible for analyzing primary research, co-authoring 10 out of 14 chapters in the book Positioning Your Pork Operation for the 21 st Century , presenting results at statewide seminars, and production of a video lecture series. 
Jeff's early career in banking began with CoBank, ACB in Denver , Colorado , and First Chicago NBD (now Chase). Jeff's directive at CoBank, a government sponsored entity, focused on improving the lives of rural Americans through improved electrical facilities, telecommunications, and access to broadband services. He later went on to serve as Vice President of middle market lending for Fifth Third Bank, and then as Vice President of commercial lending for The Provident Bank in Indianapolis (now National City Bank). Remaining in commercial banking, Jeff's next role was as Senior Vice President of KeyBank, NA in Indianapolis . He was described as a "bank president in training" by his commercial lending mentors. At the age of 37, Jeff achieved that goal in 2006 when the Symphony Bank board of directors selected him as Symphony's new President and CEO. Often a news resource for American Banker , the Indianapolis Business Journal , and the Indianapolis Star , Jeff became Symphony's President because of his outstanding professional performance. As President of Symphony Bank, Jeff manages the Bank's three functional divisions including: Business Development, Operations, and Financial. Since he became President he has been responsible for growing the bank from $22 million to $45 million in assets, while more than doubling its revenue. He has also established sound liquidity management and grown core deposits from negligible amounts to $25+ million. 
Jeff currently resides in Brownsburg with his family. Active in the community, for the past 2 years Jeff has served as a member of the Finance Advisory Council for the Eiteljorg Museum of American Indians and Western Art.. Also active in supporting the Indianapolis Zoological Society, Jeff has served as a member of the Zoobilation Restaurant Committee since 2003, the chief fund-raising activity for the Indianapolis Zoo. In addition, he served on the Indy Partnership board while an executive at KeyBank, and continues an active role in shaping and promoting technology growth in Indiana as a board member of TechPoint. Jeff also routinely speaks at various business organizations, including the Indianapolis Young Professionals Association and TechPoint. In addition to his professional accomplishments, Jeff is a Marine Corps combat veteran of the first Gulf War.
KIMSEYINGA SAVADOGO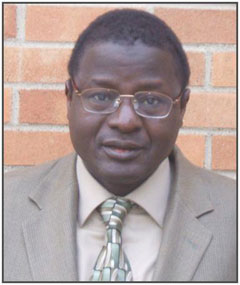 Upon earning a Ph.D. in Agricultural Economics focusing on consumer demand from Purdue University in May 1986, Dr. Kimseyinga Savadogo joined the School of Economics of the Université de Ouagadougou in Burkina Faso as an assistant professor in October 1986. In November 1995 he received the title of Professor after passing the Concours d' Agrégation (this is a test in the French academic system to promote professors in the fields of economics, law, and medicine). He assumed the positions of Vice-Dean, and Dean of the Faculty of Economics and Management, Head of the Graduate department , and Director of the Research Center at the University of Ouagadougou .
Kimsey has taught several courses both at the undergraduate and graduate levels. Graduate level courses include microeconomics, econometrics, and policy analysis emphasizing development microeconomics. Undergraduate courses include statistical inference, econometrics, elementary statistics, and economic principles. He also taught introductory econometrics at the Institut de Développement Rural of the University of Bobo-Dioulasso ( Burkina Faso ), and applied statistics at the Interstate Rural Infrastructure Engineering School in Ouagadougou . Kimsey has served as chairperson or member of several graduate thesis committees at the University of Ouagadougou and CIRES (Centre Ivoirien de Recherche Economique et Sociale) in Abidjan ( Côte d'Ivoire ). Seven doctoral theses have been successfully defended, ten doctoral theses are currently under supervision, and more than 60 DEA 'memoires' involving many students of the West African sub-region have been supervised to completion.
Kimsey's research interests are centered in the areas of development and poverty, agricultural productivity and growth, technology adoption, rural institutions and development, food security, food demand, and consumer preferences. Research results have been published in Cedres-Etudes (Journal of the University of Ouagadougou), American Journal of Agricultural Economics , Agricultural Economics , Food Policy , Agricultural Systems , the Journal of African Economies , Revue d'Economie du Développement, Development Policy Review , Economies et Sociétés , and in conference proceedings. 
Kimsey is also currently Co-editor of the African Journal of Agricultural and Resource Economics (AfJARE), Associate Editor of Agricultural Economics ( The Journal of the International Association of Agricultural Economists ), and Editorial advisor of Natural Resources Forum (issued by the United Nations Department of Economic and Social Affairs). 
Levi & Norma Huffman
Mr. Levi Huffman is a third generation farmer. Levi and his wife Mrs. Norma Huffman, began farming with Norma's father, Ralph Wise, in 1972. Since that time, the farm has undergone many changes. Today, Levi and Norma farm with their son Aaron and his wife Roberta, and daughter Sherilyn and her husband Jim Hawbaker. The farm has grown to nearly 3,000 acres and produces 9,000 hogs each year in a farrow-to-finish operation.
Changes to the family business are guided by the four goals contained in the mission statement of the business. These goals are 1) Produce quality agricultural products while wisely utilizing their resource base; 2) Preserve the family farm entity while meeting the needs of each family; 3) Offer a helping hand to others where needed; and 4) Maintain a sense of community responsibility while being governed by good Christian principles.
Over time, changes to the family business has meant the expansion of some enterprises, the elimination of others, and the initiation of new enterprises that would have been quickly dismissed as foolish in 1972. In addition to the traditional farm enterprises of crop, soybeans, and hogs, the farm includes the production of processing tomatoes, cabbage, Indiana corn, mini-gourds, and mini-pumpkins. In this process of diversifying the business, Levi has learned about listening to the customer, the importance of packaging, the need for bar codes and UPC labels, the development of a brand identity for the farm, and management of a multi-cultural labor force. 
Levi is fond of saying that you need to think "outside the box." Levi continuously seeks ways to improve the farm business. Production technologies are assessed for their ability to enhance product quality or production efficiency. But the evaluation of technologies is not limited to the operating part of the business, Levi has been at the forefront of evaluating business organization and business practices. These evaluations have led to changes in organizational structure, creating a family council that conducts monthly meetings, and development of a management succession plan. Levi began the process of continuous quality improvement before much of the rest of the farm business community was aware of this concept.
In addition to leading a successful farm business, Levi has generously given to his community and Purdue University . For a number of years, he and Norma have provided an example of outstanding farm business managers through their visits with farm management classes and participation in other programs organized by department members. Levi provided guidance to the launching of the Agricultural Innovation and Commercialization Center by serving on its Board of Directors. Levi also serves on the advisory board for the North Central Risk Management Education Center . One of the important duties of this position is to review and recommend Center funded projects. Levi has served in various positions with the Pork Producers. He has served as a director on the Tippecanoe County Extension Board and as a volunteer for numerous community projects. He and Norma have also acted as gracious hosts to numerous visitors to Purdue that would like to visit an Indiana farm. A few pictures of Huffman – Hawbaker Farms can be found at http://www.hhfarms.net/ . 
Philip Kimmel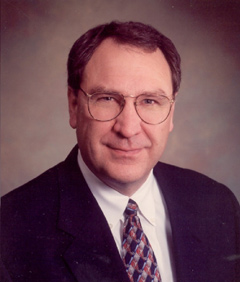 Mr. Phil Kimmel is Senior Vice President of Business Development at Farm Credit Services of Mid-America, a $10 billion financial lending cooperative headquartered in Louisville Kentucky . He leads the marketing, agribusiness, leasing, appraisal and credit functions and is responsible for pursuing market growth opportunities and improving pricing and capital positions for the organization. He has almost 30 years of agricultural lending experience within the Farm Credit System.
Phil Kimmel has been an avid supporter of continuing education for farmers in Indiana and the other three states in Farm Credit Services Mid-America's (FCSMA) trade territory: Ohio , Kentucky and Tennessee . His desire to help producers in the four-state area improve their managerial abilities led him to the Center For Food and Agricultural Business and the Department of Agricultural Economics. Phil was the FCSMA partner in developing the very successful Executive Institute for Commercial Producers (EICP) program. Some 99 participants from young farm families across the region participated in one of the three, 11-day sessions that were conducted. In a telling gesture of support, Phil participated in all 33 days of the total program. And, since EICP has been completed, Phil has continued to invest in an alumni event bringing EICP graduates together in Louisville , Kentucky at the FCSMA headquarters for an update session.
Phil is a graduate of Pennsylvania State University with a Bachelors Degree in Agricultural Economics and Rural Sociology. He and his wife, Linda, have two children and reside in Prospect, Kentucky . 
Vicki A. McCracken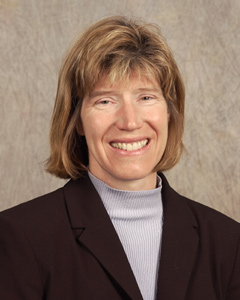 Dr. Vicki A. McCracken received her Bachelor of Arts degree in Economics and Home Economics from Indiana University . That was followed by her Masters of Science degree in 1981 and a Ph.D. in Agricultural Economics from Purdue University in 1984. Both her M.S thesis and Ph.D. dissertation received awards from the American Council on Consumer Interest. Since that time, she has been at Washington State University (WSU) in Pullman , Washington . Until recently, she was affiliated with the College of Agricultural, Human, and Natural Resource Sciences, first as a professor and agricultural economist, then as the associate director of the Agricultural Research Center, and ultimately as Associate Dean and Director of Academic Programs.
In November 2004, Dr. McCracken was named Associate Vice President and Associate Vice Provost for Enrollment Services in the Division of Student Affairs at WSU. She provides leadership for recruitment and admission efforts for undergraduate students, directly oversees the budget and planning processes, and coordinates the efforts of the Office of Admissions, the Office of Financial Aid and Scholarship Services, and the Office of the Registrar. 
Dr. McCracken holds the rank of Professor in the School of Economic Sciences . She has a strong background in data collection, statistical analysis, and outcomes assessment, specializing in general marketing and analysis with a focus on consumer behavior. Dr. McCracken is highly regarded for her extensive research in these areas and is widely published. She has been recognized for her teaching with the Junior Faculty Award for Excellence in Teaching from the College of Agriculture and Home Economics, the R.M. Wade Outstanding Teacher Award, and the Agriculture and Home Economics of Washington State University —Teaching Award of Merit for 1990-91. 
Filipe de Almeida Ravara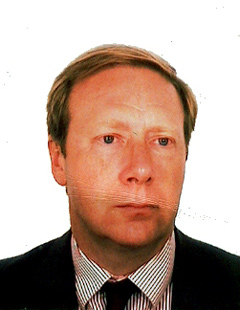 Dr. Filipe Ravara had a distinguished record at Purdue University and has applied his education to both higher education and the banking sector of his native Portugal , which has experienced a booming economy since its membership in the European Union.
In 1992 Dr. Ravara won the Outstanding Master's Thesis Award of the American Agriculture Economics Association for his 1991 M.S. thesis in the Horticulture Department of Purdue University. In 1993 he was invited to become a member of the International Honor Society of Operations Research and Management Science, EUA. In 1995 Dr. Ravara won the 1994 Outstanding Ph.D. thesis award of the Department of Agriculture Economics, Purdue University.
Dr. Ravara utilized the principles of strategic management that were the focus of his dissertation in his subsequent academic and business career. From 1994-96 Dr. Ravara was Assistant Professor of Strategic Management and Marketing Research at both MBA and undergraduate levels in the Universidade Nova de Lisboa, Lisbon , Portugal . Since 1996, he has continued to teach business-management courses as an Adjunct Professor at Nova University and other universities. He also participates as an instructor in executive education programs. 
In August 1996, Dr. Ravara became Strategic Planning Manager of Banco Mello. His responsibilities included the organization and management of Banco Mello's Strategic Planning Process. One major project was involvement in the process of integrating the acquired União de Bancos Portugueses into the structure of the Banco Mello. In 1999 Dr. Ravara was promoted to the position of Marketing Manager of Banco Mello de Investimentos and Executive Director of Mello Activos Financeiros, the Asset Management business unit of Banco Mello. Overall responsibilities included all the marketing functions of Banco Mello de Investimentos and Mello Activos Financeiros, with emphasis on investment product distribution and promotion and on the development of the group's Private Banking unit. In 2000, Dr. Ravara moved to a new position with greater responsibilities as Manager of Banco Comercial Português (BCP). There his responsibilities included the planning and development of a CRM project in the Private Banking business unit of the BCP group.
In 2001, Dr. Ravara became General Manager of Marketing at Caixa Geral de Depósitos. There he oversaw an 80-person division in the centralized marketing department. The department covered all the product and service communications, promotion and direct marketing functions, the data mining and CRM functions, segment management, product launching and integration, new e-business project development and partnership management, and branch network support and training. In 2003 his responsibilities widened when he became General Manager, Head of Institutional Clients, and Assistant to the Board of the Asset Management Division of Caixa Geral de Depósitos (CGA). In 2004 Dr. Ravara was again given a new and important job as Head of Communications, Strategic Development, and E-Business. Now his main responsibilities include promoting the marketing and business interface between CGA, the bank's branch network, and the banking group's asset management and investment advice for high income customers.
Filipe Ravara lives in Lisbon with his wife Vicki and their two sons. He has kept in constant contact with his major advisor and other former Purdue students in his cohort. He has often mentioned his love and appreciation for Purdue and is very happy to have this opportunity to return to campus. 
DALE & LISA KOESTER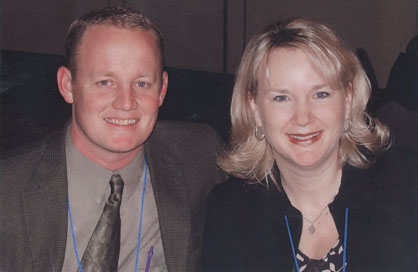 Dale completed his B.S. in Agricultural Economics at Purdue University in 1992. He was the Outstanding Senior in Agricultural Economics and Runner Up in the School of Agriculture . Upon graduation, Dale worked as an agronomist for the Posey County Co-op. In May 1995, Dale then joined the family farming operation near Wadesville , Indiana .
Lisa completed degrees in Agricultural Economics and Agricultural Communication at Purdue University in 1994. Lisa was the Outstanding Freshmen, Junior, and Senior in the School of Agriculture . She was selected as her class speaker for Commencement at Purdue University . Lisa began her professional career as a territory agricultural chemicals sales representative for Novartis (Syngenta). She placed in the top 10 percent as a sales representative in her region with annual sales of $6.5 million. When Dale and Lisa began a family (a son, Travis now age 7, a daughter, Lindsey, now age 4, and a daughter, Reagan, 8 months), Lisa returned to the family farm to assist Dale in record keeping and management decisions, especially GPS maps. She also established and manages her own value-added farming ventures consulting business.
Dale and Lisa have been very active in their community and in many leadership activities since high school. Both were Salutatorians of their respective high school classes. Lisa was named All-State in Volleyball and Academic All-State in Basketball and was Class President. Both were active in 4-H and FFA and both received American Farmer FFA Degrees. They held various local and district offices in both youth organizations. While at Purdue, Dale was on the Ag Council (Vice-President) and University Dairy Club (President). Lisa was an Ag Ambassador, member of Mortar Board, and Ag Council (Reporter).
They continue in various state and national leadership roles. Dale is a member of the Dean's Agricultural Advisory Council, District President of Young Dairymen, a member of the Posey County Co-op Advisory Board, County Extension Board, and Past-President of the Indiana Farm Management Association. Lisa is a member of the Agricultural Alumni Board of Directors, works with various FFA groups, and serves in many community groups including Knight's of St. John , Junior League, PBS Kids, Posey County Community Center , and the Zion Nursery Center School Board. Both are active in their church as Sunday school teachers, building committee, social committee, Bible study leaders, etc. Other community events include helping with school farm tours, Ag Day, and media interviews.
Dale and Lisa were recognized in December 2003 by the Indiana Farm Bureau with the Young Farmer and Rancher Achievement Award. They have been active with the Indiana Farm Bureau, Young Farmer Committee, with Dale serving as Vice-Chairman of the State Young Farmer Committee. They have competed in the Farm Bureau State Policy Discussion Meet and judged undergraduate students in the Farm Policy Discussion Meet held each year in the Department of Agricultural Economics at Purdue University .
Dale and Lisa operate 2,815 acres, which with double cropping is equivalent to 3,650 acres. They milk 185 cows, feed out 80 dairy steers, and finish 1600 hogs annually. They have developed innovative management systems for capital management, estate planning, and intergenerational asset transfers. They produce several specialty crops, including white corn and wheat straw for a local erosion blanket factory. Dale also uses a tile plow to improve on-farm drainage and as a custom business for neighbors and landlords. Careful building design and construction has held down the Koester's production costs, while still allowing for future expansion of grain storage and milk production.
In short, Dale and Lisa Koester are outstanding farmers and community citizens. They represent the best of agriculture's future in Indiana. 
KURT KLEIN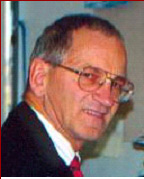 Dr. Kurt Klein graduated from Purdue University in 1976 with a Ph.D. in Agricultural Economics and has held a research or academic appointment at the University of Lethbridge in Canada with visiting professorships in Japan and Germany since receiving his degree.
Kurt is recognized and respected for his wide-ranging contributions to the field of agricultural economics over nearly three decades. But it is really not accurate to define his field to be conventional agricultural economics, the field in which he earned his university degrees. Certainly he has had, and always will have, a profound interest in the economics of agricultural production including the valuation of new technologies, public research, and innovation in the agricultural sector. His interests have taken Professor Klein into agricultural policy analysis, the study of the effects of trade liberalization and harmonization on Canadian agri-food industries, and the analysis of transportation policy for prairie agriculture. His work on agricultural production has led naturally into an important stream of research on environmental economics and natural resource management. He has written on Eastern Canadian cod stocks, agro-forestry in India , and irrigation and water management in the Prairies.
The breadth of his work includes systems modeling, the economics of research, agricultural policy, international development and trade, and environmental issues. He was recently chosen to lead new highly visible and well-funded initiatives at the University of Lethbridge , including the BIOCAP Research Network on the Economics of Bioproducts, as well as the social science program within the Alberta Ingenuity Advanced Water Centre. His intellectual leadership is already attracting impressive colleagues to these centers. He has received numerous awards and recognitions for his work including being named a Fellow of the Canadian Agricultural Economics Society, awarded the Ingrid Speaker Medal for Distinguished Research, Scholarship or Performance, and named Board of Governor's Research chair. 
His scholarship has a direct impact on agricultural policy-making in Canada . He has been sought out continuously by Agriculture and Agri-Food Canada and the provincial ministries to lead projects on policy analysis. 
Dr. Kurt Klein is an internationally recognized scholar, policy analyst and researcher who has leveraged his Purdue degree and his personal talents and ambitions to make outstanding contributions in research, teaching and service. He exemplifies the Purdue commitment to excellence and engagement.
RICK WARD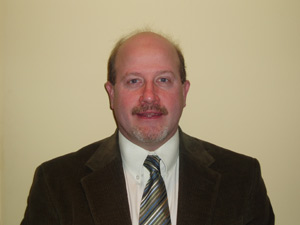 Richard (Rick) D. Ward graduated from Purdue University with a B.S. in AgriculturalEconomics in 1980. 
Since graduation, Rick has served on many different agricultural boards and committees. From 1982 to 1990, he acted as the District Supervisor for the Soil and Water Conservation District of Montgomery County.
Focusing his interest on the pork industry, Rick served as President of the Montgomery County Pork Producers in 1986 and as a Trade Show Chairman for the Indiana Pork Conference from 1987 to1990. He has also exhibited a great commitment to the Indiana Pork Producers, serving terms as Chairman, Vice President, President Elect, and finally President in 1992. When his term ended, Rick was then elected Chairman of the National Pork Leadership Academy in 1993. This academy developed high school youth into spokespersons for the Pork Industry through extensive media training, public speaking and exposure to governmental leaders. In 1994 he was appointed by the then Secretary of Agriculture, Mike Epsy, as board member of the National Pork Board, that allocated over $50,000,000 dollars of producer contributions to promotion, research and education projects; he served in that position until 1996. During that same time period, Rick also worked as the Ag Advisor to the President of the Bank of Chicago of the Federal Reserve Board. His role was to inform the Bank President regarding the attitudes of producers and lending institutions that they used. His most recent contribution was forming the Indiana Pork Advocacy Coalition (INPAC) and acting as the first president from 2002-2003. This is an organization that addresses governmental and regulatory issues of the pork industry and includes communication with governmental officials. 
A continuing supporter of his community, Rick acted as a Board Member and then President for two terms from 1994-2003, of the Montgomery County Planning Committee. Rick is also a member of the First Christian Church of Crawfordsville.
Rick has also continued his relationship with Purdue, serving on the Dean's Agriculture Advisory Council from 1996 to 1999. Today though Rick's work with Dr. Sandy Amass and Dr. Darryl Ragland, R & R Ward Farms is a teaching farm for Purdue's Veterinary School . This program allows current veterinary school students to receive hands-on training in current swine facilities. This relationship between R & R Ward Farms and Purdue has been fostered for several decades.
Currently, Rick serves as the President of R & R Ward Farms/Myrtle Ward Farms/Edgewood Farms, a three-corporation, fourth-generation, family farm located in Crawfordville, Indiana. Rick credits his excellent education and experiences at Purdue for his exceptional ability to balance business and public service. 
STEVE BISHOP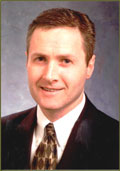 A native of Salem, Indiana, Steve Bishop graduated from Purdue in 1986 with a degree in Agricultural Economics. Steve was recognized as the outstanding senior male student at Purdue, winning the G.A. Ross Award. His star has only grown brighter since he began his career at Proctor and Gamble (P&G).
Steve Bishop joined P&G in 1986, first working in purchasing for the foods division. From 1989 to 1994, he worked as an Assistant Brand Manager, before being promoted to Brand Manager . 
Steve briefly left P&G in 1994, and worked as Vice President of Marketing for the Christian Music Group of Sparrow Records/EMI, in Nashville, Tennessee. He returned to P&G in the position of U.S. Marketing Director, first for Dish Products, then Home Care Products, and finally, Laundry Products. In 1999, he took a global assignment as General Manager for Global Strategic Planning & Design for the Laundry Additives & Light Duty Detergents division in Brussels. Steve returned to headquarters in Cincinnati in 2001 to the North American Fabric Care division. 
Known for his integrity and honesty, Steve Bishop has advanced to a position of major responsibility at P&G, serving as Vice President for the North American Fabric Care division since 2002. In this capacity, he oversees all aspects of product supply, marketing, and product development for the largest division in P&G—a division with annual sales of more than $4.0 billion. 
Steve Bishop has returned to the Agricultural Economics department as a guest lecturer in several courses, as well as the keynote speaker for the 2003 National Conference, sponsored by the Center for Food and Agricultural Business. His message is always well received because he emphasizes the importance of being principled, prepared, and true to oneself. 
In 2002, Steve was named to the State Board of Directors for Jobs for Ohio's Graduates. He also serves as P&G's key account representative for Purdue University, cultivating a closer relationship between Purdue and P&G. Steve and his wife Connie have a young son, Jonathan, and reside in Villa Hills, Kentucky.
TOM FUNK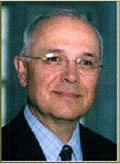 Born on a farm near Kentland, Indiana, Tom Funk was associated with his family's seed business in the late '60s, as he earned his B.S.(1965), M.S. (1968), and Ph.D.(1970) degrees in Agricultural Economics from Purdue University.
Tom briefly held a position as an Assistant Professor at Purdue, before accepting a position at the University of Guelph in Ontario, Canada, where he has been a member of the faculty and Professor of Marketing in the Agricultural Economics department since 1971. 
Tom Funk is a master teacher both on campus and in continuing education. His research on farmers' buying behavior has been the basis for literally dozens of North American companies' marketing strategies for over twenty years, and it has made him the leading authority on marketing to farmers in North America. He has leveraged that same research into dozens of agribusiness case studies that have been used by thousands of students in the U.S. and Canada, both in Ag schools and general business colleges. Tom Funk's excellent teaching skills and vast practical experience with agribusiness firms have made him a top-rated instructor with students and agribusiness professionals attending programs both at Guelph and also Purdue. 
Tom Funk is also the creator and founding director of the University of Guelph's MBA in Agribusiness program. This innovative, online program is now the largest graduate program at the University of Guelph with over 100 students enrolled from three continents. Recently, he announced a partnership with the University of Minnesota in offering a special MBA with a focus on Animal Agribusiness. 
Tom Funk is currently the Chairman of the Board of the AdCulture group, a full service marketing communications group, and a member of the Board of Directors for the Innovation Centre in Waterloo, Ontario. Tom Funk has been a strong supporter of Purdue and has been closely involved in the agribusiness programs offered through the Center for Food and Agricultural Business.
Tom's wife, Professor Jane Funk, is also a Purdue grad of 1968. Jane teaches sales and marketing at the University of Guelph. They have one son, Justin, who is married, lives in Guelph, and works for the Canadian Centre for Sales and Marketing.
NORALYN MARSHALL

Earning her Bachelors degree in Economics from the University of California at Davis, Noralyn Marshall continued her education by earning her Masters in Economics from Purdue in 1967.
Following her Masters, Noralyn went to Chile in conjunction with the Purdue Fellows in Latin America Program, and found on her return that the Economics faculty had changed significantly, leaving barely any faculty that she knew. Due to the strong link between the Agricultural Economics Department and the Purdue Fellows, Noralyn made a shift to AgEcon. She earned her Ph.D. in 1972, working with Dr. Lee Schrader. She was the first female to earn a Ph.D. in the department. As a result, Noralyn states that her AgEcon courses made the difference between being overly theoretical and having the rewarding career she has as an applied economist. 
Noralyn Marshall began teaching at San Francisco State University, and then took a job with the Bank of America from 1973 to 1994. While there she moved from San Francisco to New York and served as head of Country Risk Analysis for Latin America, Europe, the Middle East and Africa, and also held many other positions. Exiting as Vice President and Head of Research for the Investment Banking and U.S. Divisions, Noralyn took a job as the VP and Senior Sovereign Economist with Scotia Capital Markets in 1995. 
Noralyn Marshall currently works for Maria Fiorini Ramiriz (MFR), Inc. MFR's Global Market Commentary has distinguished itself as one of the premier sources of objective, timely and accurate forecasts of economic activity, short term movements in the bond and money markets, longer-term trends in interest rates, and monetary and fiscal policy developments. As a Senior Economist, Noralyn has extensive international and domestic economic and financial market experience, generating economic, financial and industry forecasts and analyses for sovereign and corporate credit risk assessments and asset allocations. She provides market commentary for fixed income and foreign exchange traders and clients. 
Noralyn was the President of New York's Downtown Economist Club in 1996-1997, and the New York Association of Business Economists in2000-2001.
Noralyn works out of New York City, and resides in Brooklyn, New York. 
TED MERRELL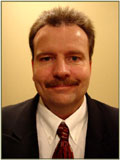 Hailing from Howard County, Indiana, Ted Merrell received an Associates degree in Agricultural Economics from Purdue in 1982. After graduation, Ted quickly returned home and with his brother, Terry, established Merrell Brothers. 
The Merrell Bros. company at that time was much different than today. In 1982, Merrell Bros. was in the hog finishing business. The business model used by Merrell Bros. was fairly simple—buy feeders at a favorable price, lock in the market price and feed costs, and finish as many pigs as possible. This meant they were always looking for sites that could be rented for hog finishing. At the height of this endeavor, Ted and Terry were driving 100-mile round trips to do chores. The Merrells were utilizing multi-site hog production well before it gained wide acceptance. 
Production of market hogs in such a system can present some problems or opportunities, depending on your point of view. One of these was waste disposal. The Merrells' solution was to purchase a liquid manure applicator. This attracted attention and the Merrells began receiving requests from farmers to serve as custom applicators. This was the beginning of the current biosolids business. 
Today, Merrell Bros. specializes in development and management of beneficial biosolids reuse programs for municipalities, industries, and livestock operations. Merrell Bros. has grown to be one of the largest land application companies in the Midwest. The company employs 50 people in Indiana, Illinois, and Missouri. They provide services to over 250 towns and cities in Indiana, Illinois, Kentucky, Michigan, Ohio, Nebraska and Missouri from their home base of operations centered in Howard County, Indiana. 
The beneficial reuse programs provide recycling alternatives for waste by-products in several agricultural markets. This provides nutrient fertilization for nearly 15,000 acres annually. Since its inception, Merrell Bros. has experienced between 15% to 20% growth annually. In 2003, the company sales reached over 6.5 million dollars. 
Giving back is also important to Ted. He is a member of the Indiana Water Environmental Association, the Water Environment Federation, the Great Lakes By-Products Management Executive Board, and has served as chairman for the Residuals Committee for the Indiana Department of Environmental Management. Ted is also a member of the Northwestern School Corporation Board, the Northwestern Elementary School Improvement Committee, the Howard County Extension Board, Howard County Solid Waste Management District, and the Upper Deer Creek Church. 
Ted, his wife Jean, and their four children, Katelyn, Blake, Brayden, and Karson reside in Howard County, Indiana.