PODCASTS FROM THE DEPARTMENT OF AGRICULTURAL ECONOMICS
Purdue Agricultural Economics Podcast

Listen as Purdue Agricultural Economics Professor Ken Foster, along with his student co-host, discusses timely and relevant issues in agricultural economics with experts and innovators in agriculture.
Conversational in tone, the brief twenty minute podcasts are meant to keep you up-to-date and on top of interesting agricultural issues from Indiana, the nation, and the world. 
​Would you like to hear an
y particular issues addressed? Any guests you would like to recommend? Please reach out to our Communications & Marketing Specialist, Kami Goodwin, kami@purdue.edu
​
. We would love to hear from you!
PURDUE COMMERCIAL AGCAST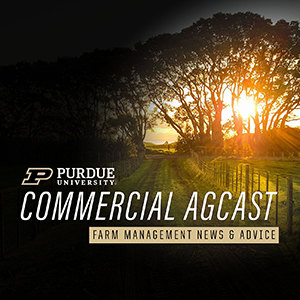 Whether it's breaking down the latest USDA Prospective Plantings and World Agricultural Supply and Demand Estimates reports, understanding crop insurance and tax implications, or making sense of llending and credit options, the Purdue Commercial AgCAST podcast is closing the knowledge gap for producers looking to improve their farm's financial success. 
What's Trending @PurdueAgEcon