Assistantship opens a window of opportunities for agribusiness student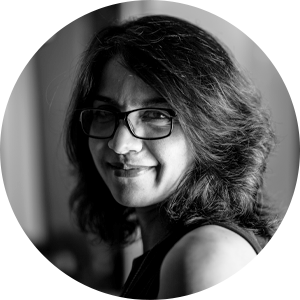 It's hard not to miss Mati Mohammadi in the hallways of Krannert. Bright, friendly, and welcoming, she is dedicated to helping her fellow classmates and has even led the department's graduate student organization as president. Throughout her time at Purdue, Mati has also been dedicated to her research and has taken advantage of the opportunities afforded to her by the Center for Food and Agricultural Business (CAB) in the Department of Agricultural Economics at Purdue University. 
Hailing from Tehran, Mati is the first member of her family to complete a graduate degree – earning her B.A. in Business Administration and Management from Alzahra University and M.A. in Entrepreneurial Studies from Islamic Azad University. After arriving at Purdue with her husband Reza, an incoming Ph.D. student in the department, Mati took a volunteer position with the Center for Food and Agricultural Business while making a decision on her own next step.
Mati's previous industry experience in marketing and business opened up research opportunities in CAB, like the center's Large Commercial Producer (LCP) Survey.
"My work with CAB began in 2017 with the Large Commercial Producer (LCP) survey," said Mati. "I attended and presented findings from that research at AAEA's 2019 conference poster session and worked to publish a paper in IFAMR, in collaboration with researchers from Argentina, who were investigating the same topic."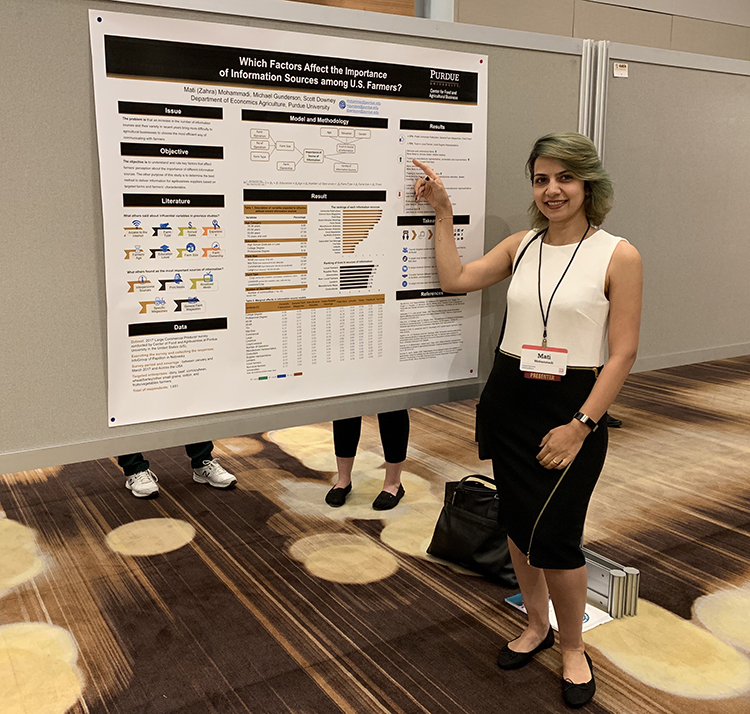 The opportunities also peaked Mati's interest and desire to further study agribusiness at Purdue.
"I was exploring a variety of programs and universities before applying to Purdue AgEcon. However, once I started volunteering with CAB, I realized agribusiness was what I was meant to do and very close to what I had done over my 10 years of research and previous work experience," said Mati.
In 2017, under the advisement of CAB directors, Drs. Scott Downey and Michael Gunderson, Mati applied to and was accepted into Purdue AgEcon's Ph.D. program for fall of 2018 start. 
Once in the program, Mati continued her work with CAB. Not as a volunteer, but as a research assistant under the academic advisement of Dr. Allan Gray and research advisement of Dr. Brady Brewer. She would help on large projects like the 2019 "Data on Data" survey to understand farm data flow from collection to decision-making and the channels through which data become actionable, researching and presenting her co-authored work on food channels at IFAMA 2020, and contributing again to the latest LCP survey.
"This time my role was contributing to the design and development of the 2021 LCP survey, including data cleaning, manipulating and analyzing data, output development in collaboration with the research team, and mentoring two current MS students assisting with the survey. The study was presented at CAB's National Conference in Fall of 2021 and we're hoping to publish a few academic papers from the data set."
She also wrote blog articles and Quarterly Reviews for CAB's website. "Writing has helped me to develop my communication skill by translating academic papers into what they mean for agribusiness."
Her work with the center has also helped with her time management and collaboration skills while preparing her for the future.
"Since most projects at CAB have a strict timeline, I had to learn how to allocate my time more efficiently. CAB is all about collaboration between teams, so it was also important for me to have good team working skills while working with the CAB research team. One of the biggest benefits of working with CAB is it's deep understanding of the food industry's needs, which better prepares graduates to work in those areas after graduation. Since CAB's mission combines MS-MBA teaching, customized programs, workshops, and national surveys, it is an excellent opportunity for myself and other graduate students interested in agribusiness research to learn about and apply it to real-world applications while learning the importance of working as a team."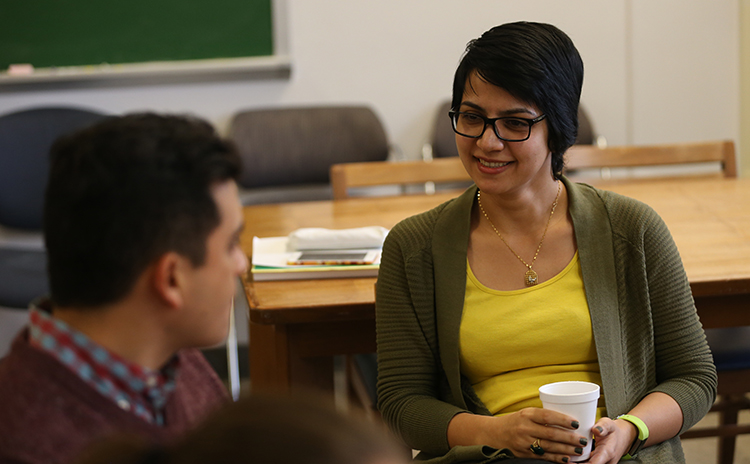 When asked what's next for Mati, she's looking forward to continuing her dissertation research. 
"My plan is to combine my knowledge from Purdue, my communication and curiosity, and past experience back into the food industry. I am interested in doing applied research and working in the research field, whether in industry or academia, where I can study the flow of information in the system and find the answer to questions regarding the use of new technologies in the food industry." 
"My current research is to determine how changes in information asymmetry due to the adoption of information technology platforms, such as trending technologies like Blockchain, impact vertical boundary decisions in the food and agribusiness industries. It is my goal to investigate how the adoption of IT is impacting the beef industry in the United States."