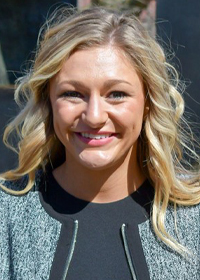 Small town girl Ever Grateful for Purdue's endless opportunities
Abigail Powell 
Hometown: Bourbon, Indiana 
Major & Concentration: Dual Major - Agribusiness with a concentration in Marketing and Agricultural Communications 
Why did you come to Purdue: For the endless opportunities available and for the top-notch College of Agriculture.  
Favorite Purdue tradition: The Old Oaken Bucket game 
Top three influences at Purdue: 
Friends I've made from diverse backgrounds and learning from each of them 
The College of Agriculture Faculty 
Zeta Tau Alpha Sorority and FarmHouse Fraternity  
Top five memories of your time at Purdue: 
Purdue beating #3 Michigan State and storming the field  
Raising $134,000+ for Breast Cancer Awareness, Education, and Research 
Purdue Grand Prix Race 64 and 65 
Leading prospect students and families on tours as an Ag Ambassador 
Being a host for Rising Professionals 

Places you have been as a Purdue student: 
Kansas City for the National Farm Broadcasting Convention and AFA 
Des Moines, Iowa for World Pork Expo with First Farmers Bank & Trust 
St. Louis for ZTA Leadership Conference 
I completed the course, was completely packed, and was 1 week away from heading to Costa Rica for a Study Abroad but the pandemic changed the plans :( 
Favorite club/organization: Ag Week Task Force 
Favorite Student-led event/initiative: Ag Week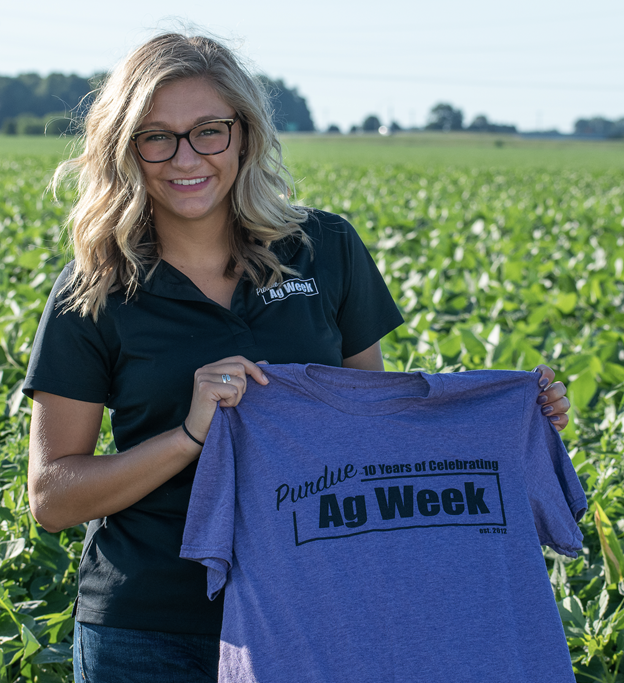 Favorite Purdue event: Homecoming Weekend 
Favorite Social Activity: Going to Harry's and getting Famous Franks after! 
Favorite place to study: My room super late at night  
Favorite spot on campus: AGAD 128 
Favorite thing about CoA: The first-name basis relationships that are easily created with professors, advisors, and leadership within the college. They truly become the biggest advocates for their student's futures personally and professionally.  
Favorite thing about your major: I love how my 2 majors are pretty different. I take an array of classes from finance and accounting to video editing and photography.  
Favorite class: AGEC 455 - Agriculture Law 
Favorite professor: Dr. Mark Tucker  
Coolest project: Shooting and producing a video for my ASEC280 class that was shown to hundreds of potential sponsors for my sorority's philanthropy 
Three biggest accomplishments: 
Landing multiple internships that eventually allowed me full-time opportunities 
Being selected as the President of Ag Week Task Force 
Serving as the Director of Fundraising and raising $134,000+ for Breast Cancer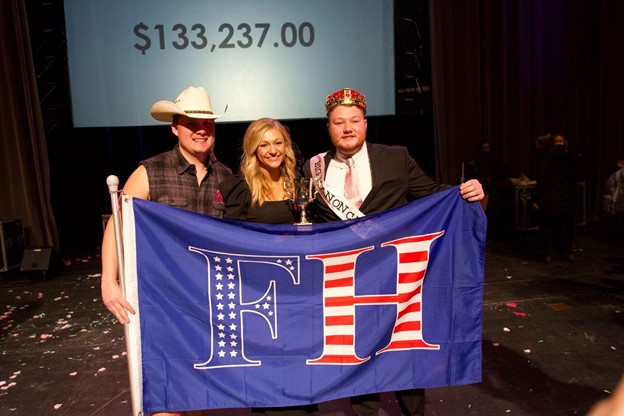 Things on your resume not listed above: 
Being the 2020 recipient of Indiana's Emerging Woman in Agriculture Leadership 
Incredible internships with Indiana Farm Bureau and First Farmers Bank & Trust 
Starting my own photography business during the COVID-19 pandemic 
Involvement with Ag Ambassadors, the ZTA Executive Committee, Rising Professionals, and other Student Organizations.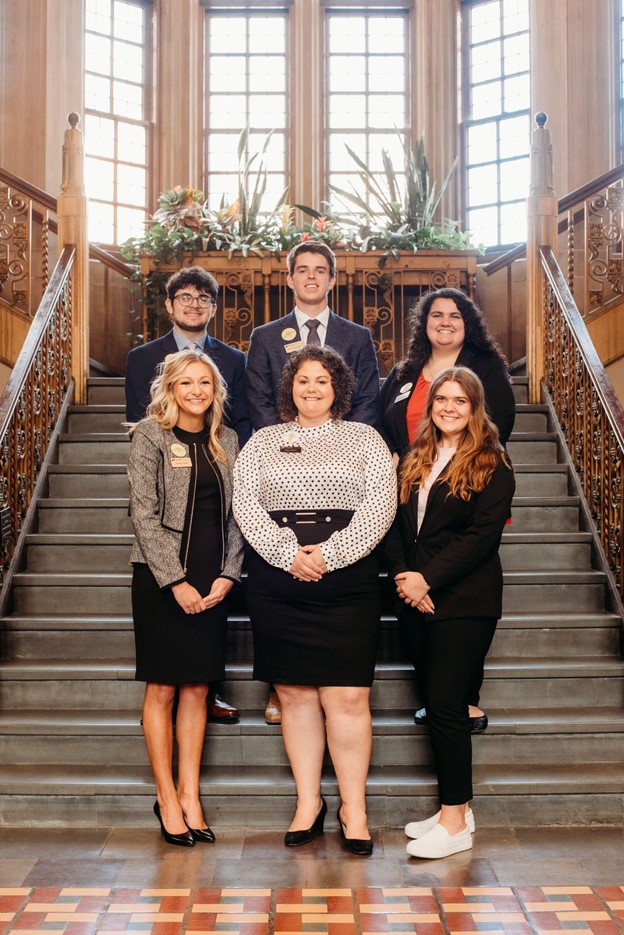 Where do you want to end up: Indiana. Preferably northern Indiana near where I was raised.  
Advice for underclassman: Don't do things because it checks a box or because you need them to build your resume. Do things because you're truly passionate about them. It will pay off every time. Push yourself, but stay true to who you are. Take this time to learn about yourself. "What can go wrong when you're doing what's right?!"  
Biggest takeaway from Purdue: Purdue allowed me to make connections and memories that will last a lifetime. I am ever grateful for the education in and out of the classroom that I was able to receive.