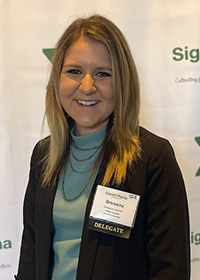 A Boilermaker that followed her passion for agriculture, earned two degrees, and made a lifetime of memories.  
Name: Breawna Caldwell  
Hometown: Frankfort, IN 
Major & Concentration: Dual Major – Agronomy, Crop and Soil Management & Agribusiness, concentration in Commodity Marketing 
Minors or Certificates: Farm Management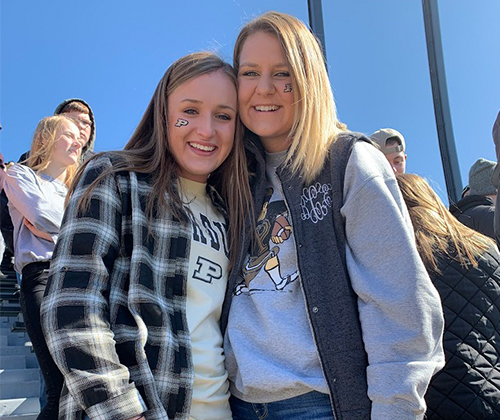 Why did you come to Purdue: I spent a lot of time at and around Purdue growing up and have always wanted to be a Boilermaker. My passion for agriculture, that I knew I wanted to expand upon in college, solidified my decision to attend Purdue and the College of Ag.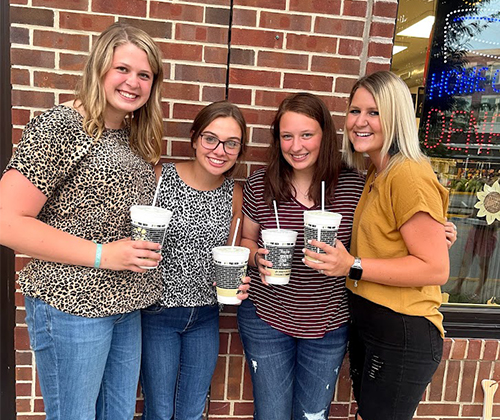 Favorite Purdue tradition: Den Pops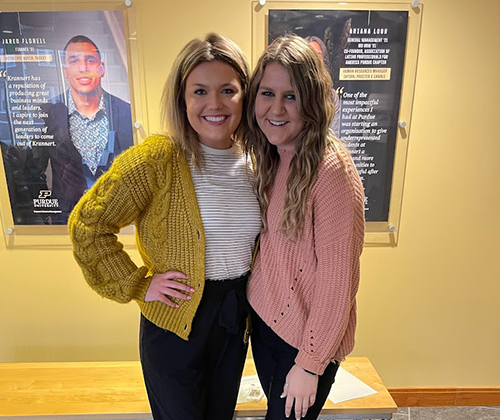 Top three influences at Purdue: 
All the professors, staff, and students that have impacted me in the Agronomy & AgEcon Departments 
Sisters in Sigma Alpha
Family and friends supporting me from home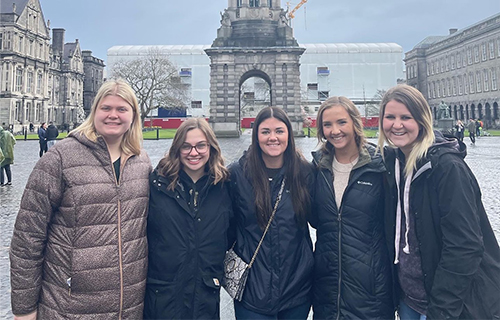 Top memories of your time at Purdue: 
Ireland Study Abroad Trip  
Living with my best friend in the original Meredith during my freshman year
Countless adventures with friends around campus 
Places you have been as a Purdue student: 
Internships: ABG Ag Services - Research Intern- Indiana, Iowa, Wisconsin, and Illinois; ADM – Grain Origination and Merchandising Intern - Illinois
Study Abroad – Agriculture in Ireland 
Conferences – Sigma Alpha National Conclave – St. Paul, MN 
Favorite club/organization: Sigma Alpha  
Favorite Student-led event/initiative: Purdue Ag Week  

Favorite Purdue event: Purdue Football Season  
Favorite Social Activity: Ice Cream Social   
Favorite place to study: Lavazza Patio  
Favorite spot on campus: Agricultural Mall  
Favorite thing about CoA: Purdue College of Agriculture provides students with a top notch education and has so many opportunities for students to take advantage of to truly get the most out of their education inside and outside of the classroom.  
Favorite thing about your major: The Purdue Agronomy and Purdue AgEcon departments are both so tight-knit, they feel like a home away from home.  
Favorite class: AGRY 105 
Favorite professor: Dr. Schweitzer 
Coolest project: Soil Conservation and Water Management (AGRY 450) Final Project – farmer/landlord negotiation for conservation leases to promote the use of conversation practices on Indiana's leased farmland  
Three biggest accomplishments:  
Graduating in 3 ½ years with 2 degrees 
Winning Outstanding Freshman & Sophomore in Agronomy 
Graduating 100% Debt-Free 
Things on your resume not listed above: 
Agronomy Ambassador
AGRY 255 Undergraduate TA 
Sigma Alpha Director of Leadership and Professional Development 
Sigma Alpha Vice President of Administration 
Accepted employment: Anuvia Plant Nutrients Corporation as a Technical Sales Representative for the Indiana and Illinois Territory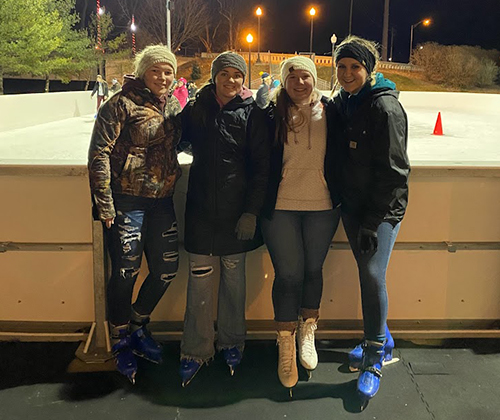 Advice for underclassman: Your time at Purdue will go by so much faster than you could ever imagine. Enjoy every minute of it that you can by finding a healthy balance between academics, extra curriculars, and social life.  
Biggest takeaway from Purdue: Purdue taught me that life, like college, is exactly what you make of it. You have to take advantage of opportunities around you and always try to find the positive in every situation.