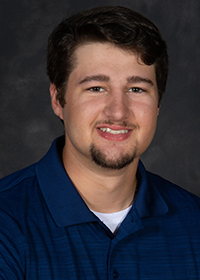 Taking chances and leaping at leadership positions to develop into the best person he could be
Brett Womble 
Hometown: Aurora, IN 
Major & Concentration: Agribusiness Management 
Minors or Certificates: Food and Agribusiness Management 
Why did you come to Purdue: I came to Purdue because of how well rounded the university is and because of the things I would be able to do with a Purdue degree. After speaking with friends who attended and hearing how much that they loved Purdue I knew that Purdue was the place for me. 
Favorite Purdue tradition: Sitting in the student section at Ross-Ade Stadium 
Top three influences at Purdue:  
Beta Sigma Psi Fraternity 

Internships 

Patrick Hopkins
Top five memories of your time at Purdue:  
Storming the field when we beat Michigan State at Ross-Ade.  

The atmosphere at all home basketball games, Mackey is an amazing place to experience a basketball game. 

Being involved in the organization of Grand Prix Race 65. 

Having fires on weekend with friends. 

Being in charge of a team for Grand Prix Race 64.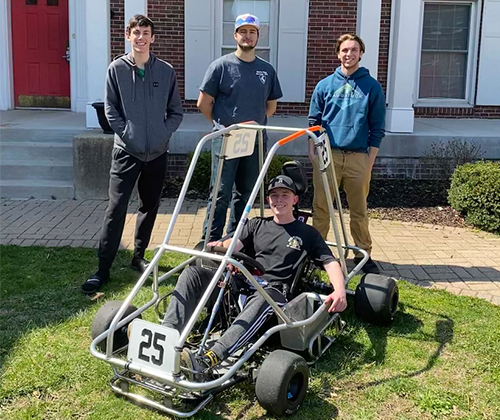 Places you have been as a Purdue student: Purdue has allowed me to move to Western Illinois for a crop scout internship for Helena Agri-Enterprises. 
Favorite club/organization: Purdue Club Softball 
Favorite Student-led event/initiative: Purdue Grand Prix, The Greatest Spectacle in College Racing 
Favorite Purdue event: Purdue Grand Prix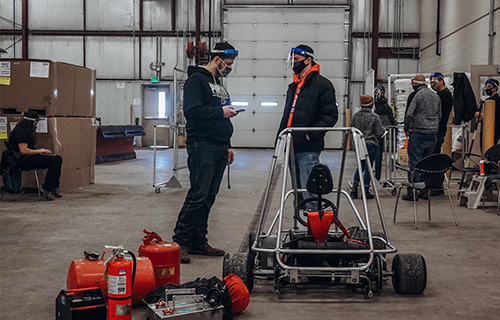 Favorite Social Activity: Hanging out with friends either at a fire or watching TV. 
Favorite place to study: In my room, I feel like there is no place better to study than at home. 
Favorite spot on campus: My favorite spot on campus would have to be Ross-Ade, the atmosphere is unlike anything else I have experienced and everybody comes together to support the football team. 
Favorite thing about CoA: My favorite thing about the College of Agriculture is how much everybody cares about one another and is willing to help. Whether this be professors, advisors or even students, everybody is willing to help out as much as they possibly can. 
Favorite thing about your major: My favorite thing about my major is how the classes are directed toward real world experiences. 
Favorite class: AGEC 331, this class does a great job of taking the skills from class and applying them to the real world through a project with judges from outside the university.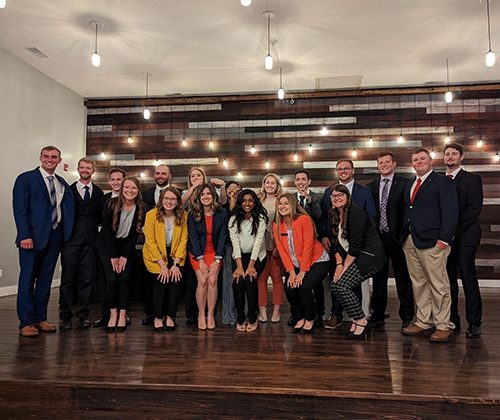 Favorite professor: John Lee, he does an amazing job of connecting topics in class to current world events which makes it much easier to understand topics in class. 
Coolest project: Ready, Set, Sell in AGEC 331. 
Three biggest accomplishments:  
Being the Race Director for the Purdue Grand prix Foundation. 

Holding multiple executive positions within Beta Sigma Psi.

Interning for Helena Agri-Enterprises during the Summer of 2022.
Things on your resume not listed above: Graduating after 3 years at Purdue. Coaching the Purdue Club Softball team. 
Where do you want to end up: I would like to pursue a career in Precision Agricultural through retail sales. I'm unsure of where I would like to end up, there is so much of the world that I have not seen or experienced yet so I don't think I could decide where I want to end up yet. 
Advice for underclassman: Get involved around campus, especially if you don't know many people. This is the best way to meet people and you will have a ton of fun doing so. You can also meet people that you have classes with this way who can help you study or just to hang out with because you are similar people. 
Biggest takeaway from Purdue: Always try your hardest no matter what it is for or how important or not important you may think it is. If you make a habit out of trying your hardest then you will always do the best that you can do.