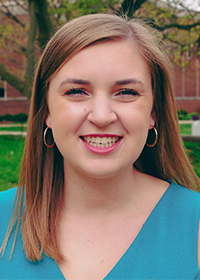 Becoming a Boilermaker has brought unique opportunities, lifelong friendships, and unforgettable memories
Brooke Lueking 
Hometown: Sullivan, IN 
Major & Concentration: Agribusiness (Agri-Marketing Concentration) & Ag Communication 
Minors or Certificates: Event and Meeting Management 
Why did you come to Purdue: Growing up in a family of Boilermakers and attending Purdue basketball and football games, I always knew I wanted to come to Purdue! 
Favorite Purdue tradition: The All-American Marching Band's half-time and pre-game shows in Ross Ade 
Top three influences at Purdue: 
My best friends and roommates 
Glenwood Cooperative 
Campus Outreach 
Top five memories of your time at Purdue:
Storming the field at the Michigan State football game 
Serenades during New Membership at Glenwood 
Igloo runs with my best friends 
Watching Purdue football play in the 2021 Music City Bowl 
Sledding down Slayter Hill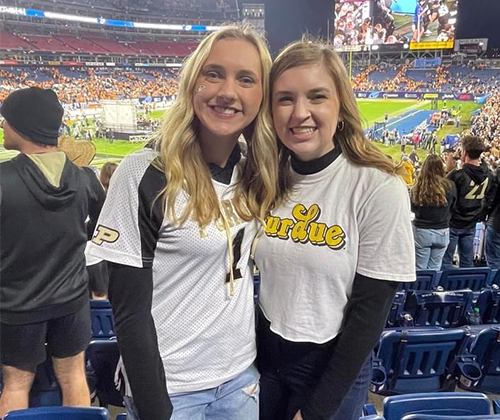 Places you have been as a Purdue student: 
Italy (Study Abroad) 
Orlando, Florida (Orlando Project with Campus Outreach and internship with Hilton Grand Vacations) 
Indiana State Fair (as a part of my internship with Indiana Pork) 
Kansas City, Missouri (AFA Leaders Conference)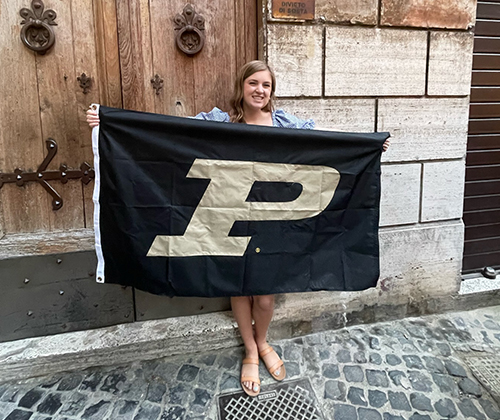 Favorite club/organization: Glenwood Cooperative 
Favorite Student-led event/initiative: Moonlight Pancake Breakfast 
Favorite Purdue event: Purdue basketball and football games! The atmosphere is unmatched, and I love all of the traditions
Favorite Social Activity: "The Porch" on Thursday nights at Northview Church 
Favorite place to study: Glenwood Cooperative dining room! 
Favorite spot on campus: Mackey Arena 
Favorite thing about CoA: The College of Ag is like one big family! Everyone wants you to succeed, and the faculty does an amazing job connecting you with the resources to do so.
Favorite thing about your major: The wide range of courses that we get to take gives us experience in numerous areas, and this will help make us more marketable to future employers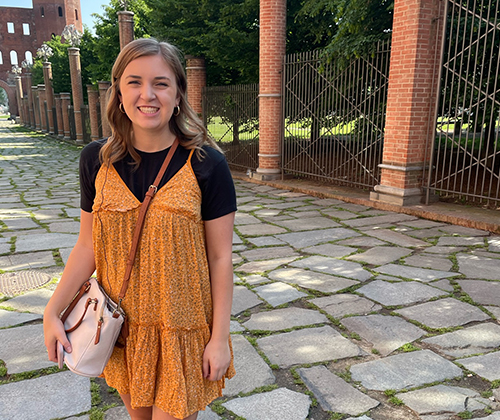 Favorite class: ASEC 285 – Introduction to Publication Design 
Favorite professor: Dr. Tucker 
Coolest project: AGEC 331 Ready, Set, Sell Project 
Three biggest accomplishments:
Becoming a part of Glenwood Cooperative 
Serving on the Purdue Cooperative Council 
Putting on the Moonlight Pancake Breakfast and other events with Ag Council 
Things on your resume not listed above: Glenwood Cooperative President, Collegiate Farm Bureau Vice President, involvement in Campus Outreach
Where do you want to end up: Ideally somewhere in Indiana, but I'm open to whatever opportunities come my way!
Advice for underclassman: Get connected to the people around you as early as you can, whether it's through a club, your classes, or a student organization on campus
Biggest takeaway from Purdue: The lifelong friendships and connections I've gained while at Purdue! I'm extremely thankful for all of the amazing opportunities that I've been able to experience and the unforgettable memories I've made throughout my time as a Boilermaker.