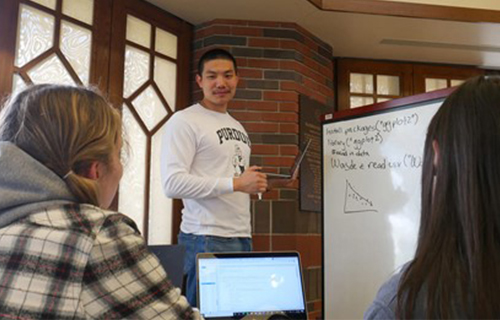 Out of State Student Pursues Passions in Agriculture and Data Science
Name: Cai Chen 
Hometown: Elmont, New York 
Major & Concentration: Agribusiness Management 
Minors or Certificates: Data Driven Agriculture Minor and Applications in Data Science Certification 
Why did you come to Purdue: Going to Purdue was a no brainer for me! I'm not from an Agriculture background and wanted to learn everything I can about the Ag industry.  
Favorite Purdue tradition: Fountain Run 
Top influences at Purdue:  
Ryan Musselman (AGEC 296)

 

Purdue Data Mine (Maggie and Dr.Ward)

Hillenbrand Residential Assistant (Nick Bonanno)

Working in Dr. Feng food science lab with Han Chen.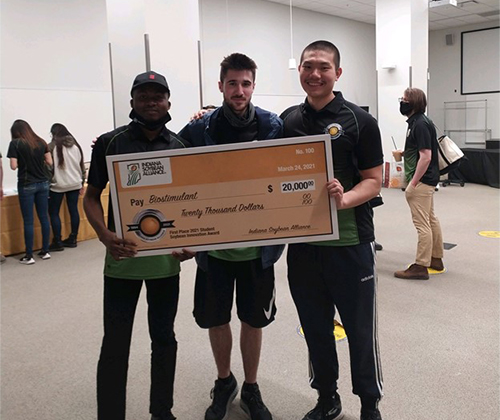 Top five memories of your time at Purdue:  
Winning first place in the student soybean innovation competition with friends.

Going Skiing with Purdue Village

Going on Agribusiness tours (AGEC 296)

Going to Kansas City with AFA

Going down Slayter Hill
Places you have been as a Purdue student:  
Kansas City (AFA Leaders)

Chicago (AFA Food Institute)

Decatur, IL (ADM)

Havana, IL (ADM Internship)

Minneapolis, MN (ADM Internship)

Indianapolis (Focus Group)
Favorite club/organization: Purdue AG Envoy 
Favorite Student-led event/initiative: Ag Week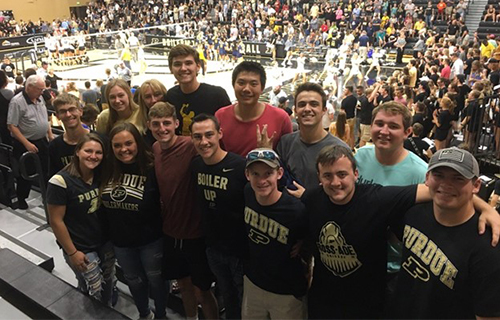 Favorite Purdue event: Purdue Basketball 
Favorite Social Activity: My weekly floor events. 
Favorite place to study: Pfendler Hall 
Favorite spot on campus: Discovery Park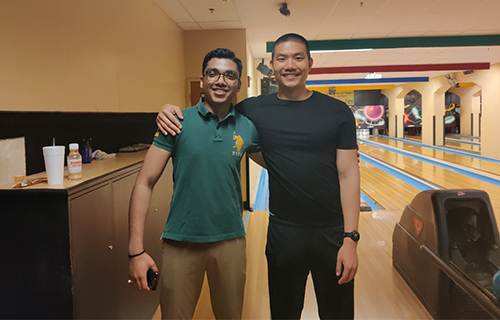 Favorite thing about CoA: Everyone is willing to help you succeed. 
Favorite thing about your major: Amazing advisors (I had 3 different advisors in 4 years) 
Favorite class: AGEC 296 - Learning Community  
Favorite professor: Ryan Musselman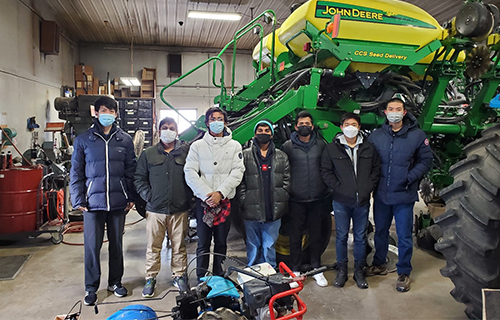 Coolest project: Working as an undergraduate data researcher with the Beck's Hybrids and John Deere Data Mine Corporate Partners team. 
Three biggest accomplishments:  
Winning $20,000 through the Student Soybean Innovation Competition. 

Being a Residential Assistant for Hillenbrand and Teaching Assistant for Data Mine.

Learning how to be (sort of) an adult.
Things on your resume not listed above:  
AGEC Undergraduate Honors Program Researcher

Boiler Success Team

CME Trading Challenge

Habitats for Humanity Lafayette
Where do you want to end up: I want to end up owning my own business one day.  
Advice for underclassman: Never be afraid to try something because you think your "unqualified". Try the different opportunities at Purdue, you never know if you like it unless you try. You miss every shot you don't take!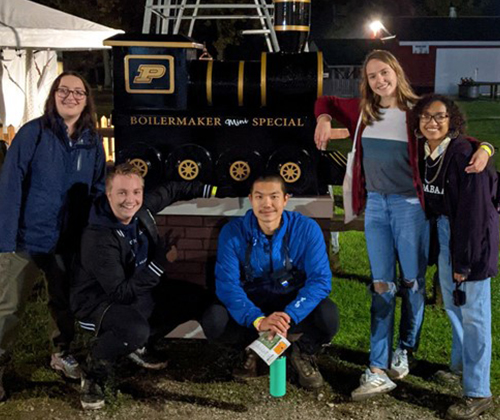 Biggest takeaway from Purdue: It's important to network and learn new skills. You never know when that network can land you a great opportunity or when that "useless" skill can simplify your job. Keep an open mind and always be ready to learn.