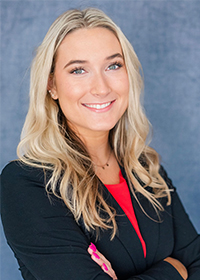 Small town, first generation student embraced every opportunity and learned from failures.
Name: Courtney Rodkey
Hometown: Rossville, IN
Major & Concentration: Agricultural Economics; Commodity Marketing Concentration
 Why did you come to Purdue: Deciding to go to Purdue was a no-brainer for me. Although I'm a first generation student, ten of my cousins have gone to Purdue, so we are definitely a Boilermaker family! Growing up with Purdue practically in my backyard made me oblivious to the excellent programs, outstanding facilities, affordable tuition, and unique experiences this school offers. However, as I started applying to colleges, I realized how world-renowned Purdue Agriculture is, and what a privilege it would be to learn from some of the best, and be a part of the Boilermaker tradition. 
Favorite Purdue tradition: It's hard to pick just one! Sledding on Slayter Hill, Breakfast Club, and screaming, "IU sucks!" at every kickoff are at the top of my list.
Top three influences at Purdue: 
Barry Delks for guiding me academically, professionally, and spiritually. 
Ag Econ faculty, advisors, staff, and students for challenging me in and out of the classroom. 
My sisters in Chi Omega for broadening my views and providing a strong support system 24/7.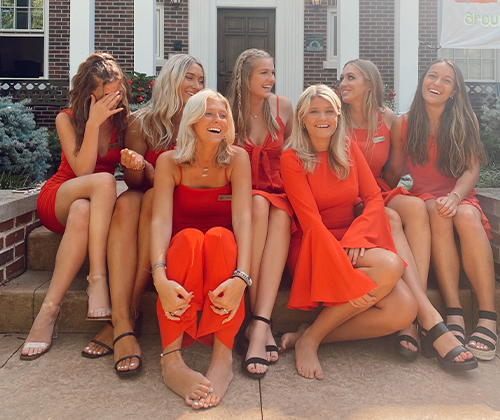 Top five memories of your time at Purdue: 
Rushing the field after beating #3 Michigan State my junior year.
2019 Bid Day my freshman year, and running home!
Walking into class and being able to see smiling faces for the first time after the mask mandate was lifted. 
The 2022 Ag Council Moonlight Pancake Breakfast. Getting to see so many people enjoying an event we worked so hard to plan and host was so rewarding!
Singing in the "7th Inning Stretch" with the whole lecture hall during Dr. DeBoer's AgEc 217 power hour almost every week.
Places you have been as a Purdue student: 
Kansas, Nebraska, Colorado, Oklahoma, and Texas for my internship with LG Seeds. 
Pennsylvania, Iowa, New York, Maine, Maryland, Delaware, Massachusetts, New Jersey, Connecticut, and New Hampshire for my internship with Corteva Agriscience.  
Favorite club/organization: Unhurried Club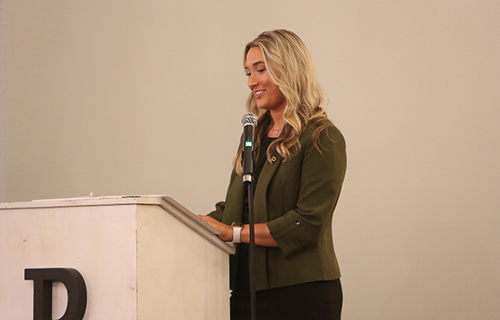 Favorite Student-led event/initiative: Ag Council's Moonlight Pancake Breakfast
Favorite Purdue event: Purdue Homecoming
Favorite Social Activity: Football and basketball games, and nights at Harry's with good company!
Favorite place to study: Hick's Library or Chi Omega room 24
Favorite spot on campus: Loeb fountain by the Recitation Building or Mackey Arena
Favorite thing about CoA: The impact the College of Ag has on campus! We only make up 7% of the student body, but I believe that we have the largest presence on campus. Between Ag Week, Ag Council events, and the extreme involvement of CoA students in university-wide organizations, the footprint we leave can be seen everywhere!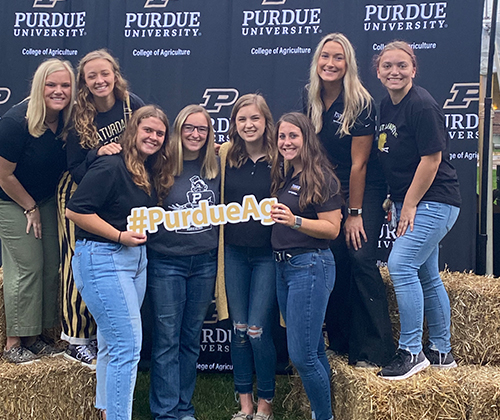 Favorite thing about your major: I love how many free electives are available in Ag Econ. I've been able to take classes in many different departments and colleges.  
Favorite class: ANSC 245
Favorite professor: Dr. Foster
Coolest project: My coolest projects have been through my internships. Between completing a Customer Data Analysis Project for Co-Alliance Cooperative, surveying dealers for LG Seeds, and working on Fungicide Spray Timing Trials for Corteva Agriscience, I've had a wide array of interesting, valuable projects!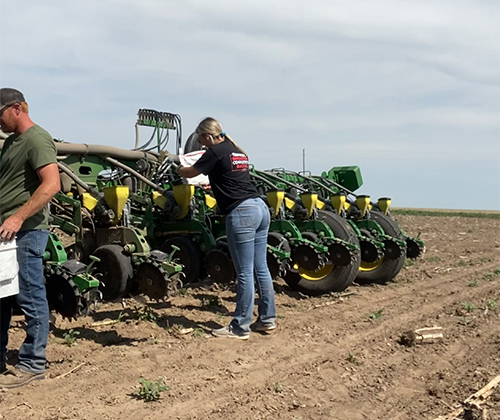 Three biggest accomplishments: 
Serving as the 2022 President of Purdue Agricultural Council
Receiving the Mauri and June Williamson Ag Ambassador Scholarship for being one of the top Ag Ambassador's my Junior Year
Graduating college completely debt free! (I thank God for all of the opportunities and financial blessings I have received over the years.)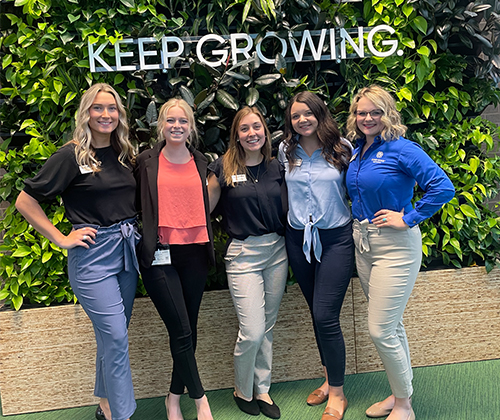 Things on your resume not listed above: 
President of Unhurried Club 
Grain Merchandising Intern at Co-Alliance Cooperative
Sales and Agronomy Intern at LG Seeds
Crop Protection Commercial Sales Intern at Corteva Agriscience
Presenter at the 2021 Indiana Small Farm Conference
Intro to Agricultural Economics Mentor (2x)
2020 Midwest Women in Agriculture Conference attendee
CoA Office of Academic Programs Student Assistant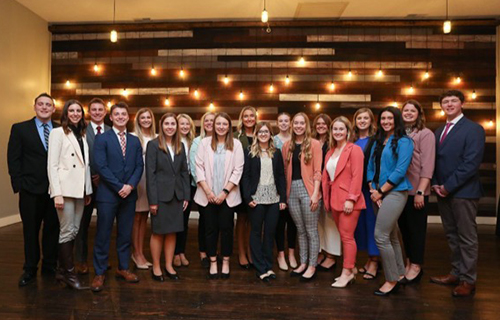 Accepted employment: I accepted a position as an Associate Territory Manager at Corteva Agriscience.
Advice for underclassman: Take advantage of every opportunity given to you, but know when you're spreading yourself too thin. We weren't made to be going through life at a full sprint, so learn how to find that balance. 
Biggest takeaway from Purdue: I quickly became a little fish in a big pond once I became a student at Purdue, but this taught me failing is okay as long as you learn from it and keep trying. I can put as many plans in place as I want, but I'll never know when a global pandemic is going to come and change everything. Proverbs 16:9 says, "In their hearts humans plan their course, but the Lord establishes their steps."