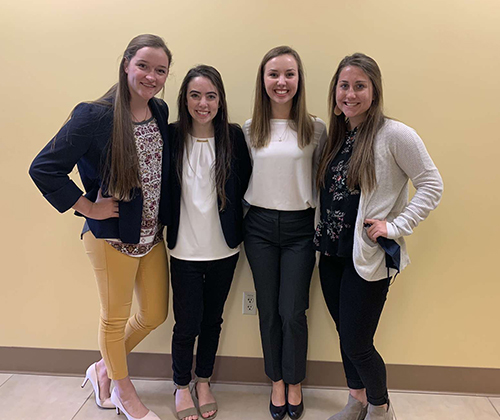 Pursuing an Undergraduate Degree in the Midst of a Global Pandemic 
Ellen Laffoon  
Hometown: New Richmond, IN  
Major & Concentration: Agribusiness/Agrifinance  
Why did you come to Purdue: Purdue offered everything I wanted from a college or university. Purdue is VERY close to home, in-state, four-year school, as well as an exceptional college of agriculture.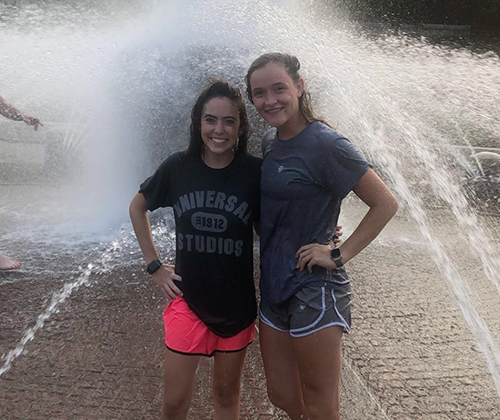 Favorite Purdue tradition: BGR Fountain Run  
Top three influences at Purdue:   
COVID-19 Pandemic for teaching me resiliency, patience, and understanding 

Meeting new friends from all over the world and exploring new experiences 

Ag Econ Department's faculty and advisors for being so helpful and insightful 
Top five memories of your time at Purdue:   
Rollerblading around campus with one of my best friends/freshman year random roommate

 

Pull sledding through the streets of West Lafayette/Ice Skating

Taco Tuesdays with a small group of friends met during clubs/conferences/classes 

Sigma Alpha Spring Formal 2022 in Frankfort Kentucky 

Traveling to meet my new friends' families and see where they call "home"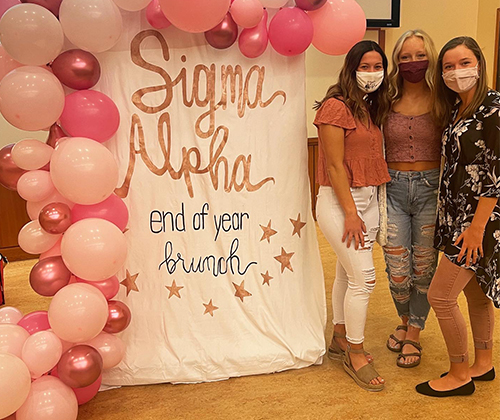 Places you have been as a Purdue student: All over Indiana as a Crop Scout (as an intern); Kansas City, MO (AFA Leaders Conference); New Orleans, LA (AFA Technology Institute); Washington, D.C. (AFA Policy Institute)  
 
Favorite club/organization: Agriculture Future of America  
 
Favorite Student-led event/initiative: Ag Week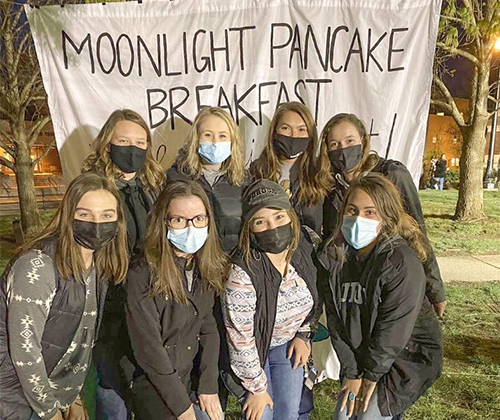 Favorite Purdue event: Moonlight Pancake Breakfast  
 
Favorite Social Activity: The Agricultural Economics Welcome Back Event/BBQ  
 
Favorite place to study: Greyhouse early in the morning or the first floor of Krannert and Rawls  
 
Favorite spot on campus: Eagles nest in Hawkins (13th floor) during dusk   
 
Favorite thing about CoA: Everyone from each department within the college is so supportive   
 
Favorite thing about your major: The department faculty and advising team! They have been very engaged, encouraging, understanding, caring, and persistent throughout my time at Purdue and I could not be more grateful! They go the extra mile to get to know the students and their interests while also helping them navigate through their own personal collegiate journey.  
 
Favorite class: AGEC 298  
 
Coolest project: AGEC 424 Financial Analysis Project over a company of our choosing and learning the investment and financial history of those publicly traded companies.  
 
Three biggest accomplishments:   
Making the Dean's List 

AGR 112 Student Mentor for Andy Oppy 

Pursuing a degree in a virtual world during the COVID-19 Global Pandemic
Things on your resume not listed above:   
 
- Ag Econ Envoy  
- Agribusiness Club President  
- Horticulture Society Vice-President  
- Purdue Sigma Alpha  
- Internship with Nicholson Consulting  
- Internship with Hoosier Heartland State Bank  
- Agriculture Future of America: Leadership Conference, Technology Institute, and Policy Institute  
 
Where do you want to end up: Around Montgomery County, IN, with a career I love that supports my community involvement and respects a healthy work-life balance.  
 
Advice for underclassman: GET INVOLVED – Find a club to join that does not pertain to your specific major or college that you can get involved in and use as an outlet to express yourself while meeting new people outside of your major-specific classes and/or clubs.  

Biggest takeaway from Purdue: Life at Purdue is your own journey that you choose how it will go. You can make it what you want, I would like to say that in my three years spent at Purdue were spontaneous, full of new connections and lifelong friendships, and not at all what I suspected.