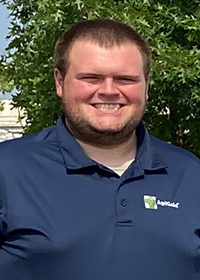 Makin
g yo
ur Degr
ee work for you
Ethan Elsbury 
Hometown: Greenfield, IN 
Major & Concentration: Agricultural Systems Management and Agribusiness Management 
Minors or Certificates: Farm Management 
Why did you come to Purdue: Tradition/ one of the top Ag schools 
Favorite Purdue tradition: Watching our Boilers play in Mackey 
Top three influences at Purdue: LeeAnn Williams, Katie Dilley, and Collegiate Cattlemen's Association 
Top five memories of your time at Purdue:  
Shenanigans in the dorm with friends

 

Weekly scary movie night at the house with my roommates

 

Being in Rose Ade and Mackey

 

Riding around campus with the windows down with friends listening to music and talking about life

 

The network of connections. 

 
Places you have been as a Purdue student:  
Across Indiana (internships)

 

Houston Texas

 

New Orleans Louisiana (Cattlemen's Convention)

 

Florida

 

Tennessee

 
Favorite club/organization: Collegiate Cattlemen's Association 
Favorite Student-led event/initiative: Purdue Ag Week 
Favorite Purdue event: Purdue/IU basketball games 
Favorite Social Activity: Homecoming week  
Favorite place to study: ABE computer lab 
Favorite spot on campus: Krannert Ag Econ office 
Favorite thing about CoA: CoA is a family, no matter where you go, you more than likely know someone.  
Favorite thing about your major: The versatility  
Favorite class: AGEC 331 
Favorite professor: Professor Downing 
Coolest project: Ready Set Sell  
Three biggest accomplishments: Top Gun at AgriGold (top intern), making connections all over the world, and being an ABE ambassador  
Things on your resume not listed above: Lily Scholar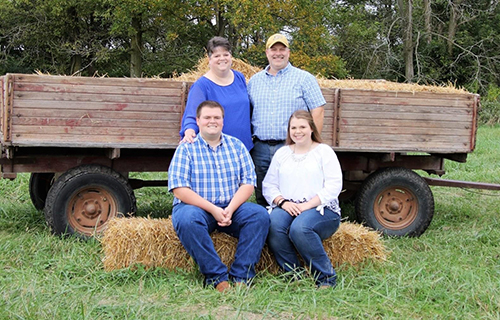 Where do you want to end up: Close to home, with a full-time job, continuing to work with my cows 
Advice for underclassmen: If you are hesitant to go to a networking event or if there is a chance to meet new people take it. You never know when your paths will cross again.  
The biggest takeaway from Purdue: Life is full of opportunities; you just have to be willing to take the first step to reaching your goals.