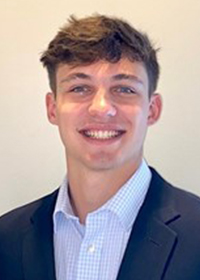 3 majors changes, 2 schools, 1 gap semester, 0 regrets
Garett Morrison 
Hometown: Decatur, IL 
Major & Concentration: Agricultural Economics - Commodity Marketing 
Why did you come to Purdue: The combination of being a third generation Boilermaker and the top-ranked agricultural programs made choosing Purdue a very easy and obvious choice.  
Favorite Purdue tradition: Beating IU 
Top three influences at Purdue: 
Circle Pines Cooperative

 

Being an Agronomy Research Intern under Dr. Tony Vyn

 

Reál Breakfast Club (RBC) every Thursday morning at CP 

 
Top five memories of your time at Purdue: 
Rushing the field after beating #3 MSU on my birthday (Nov. 6, 2021)

 

Sledding on Slayter Hill

 

Being a part of the Paint Crew

 

Circle Pines social events

 

Making countless friendships and connections throughout my time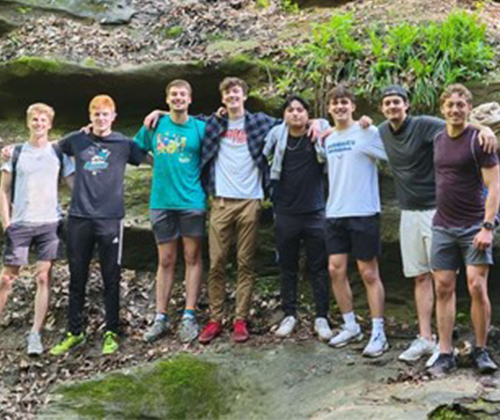 Places you have been as a Purdue student: 
Henderson, KY, Owensboro, KY, and Omaha, NE - Gavilon Internship

 

Central/Southern Indiana and Illinois - Vyn Lab Internship

 

Nashville, TN, Louisville, KY, and Chicago, IL - Circle Pines Events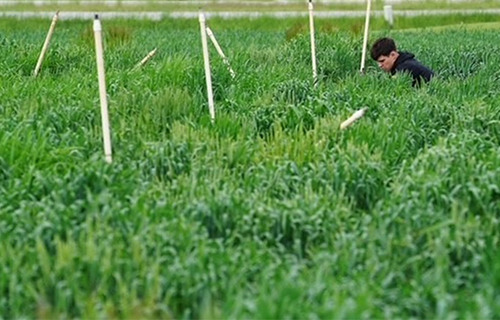 Favorite club/organization: Agricultural Economics Markets Club 
 
Favorite Student-led event/initiative: Zeta Tau Alpha's Big Man On Campus 
 
Favorite Purdue event: Grand Prix 
 
Favorite Social Activity: Football tailgates 
 
Favorite place to study: Greyhouse Coffee or Purdue Memorial Union  
 
Favorite spot on campus: The Horticulture Garden 
 
Favorite thing about CoA: My favorite thing about the CoA is how accepting and down to earth the faculty is. They understand that everyone comes from different backgrounds and have different things going on in their day-to-day lives, and they know how to not overload/overwork the students while still pushing them to be the best they can be.  
 
Favorite thing about your major: The broad spectrum that it covers will allow me to be flexible in my job search upon graduating.  
 
Favorite class: AGEC 321 - Principles of Commodity Marketing 
 
Favorite professor: Dr. Jim Mintert 
 
Coolest project: A term paper that I wrote in HORT 306 - History of Horticulture. I was able to write about the history of greenhouses, greenhouse technology, and the broad spectrum of crops that are grown in greenhouses. My favorite part of this project was the inspiration and knowledge it gave me necessary to grow specialty crops in a controlled environment.   
 
Three biggest accomplishments:  
Assisting in and conducting agronomic research as an intern with The Vyn Lab at Purdue.

 
Grain Merchandising Internship with Gavilon.

 
Serving as Social Chair, Philanthropy Chair, and a New Member Educator for Circle Pines Cooperative.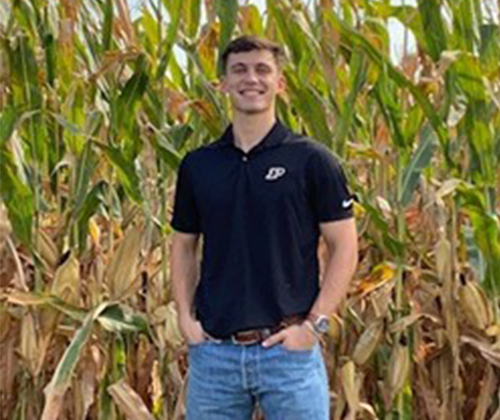 Things on your resume not listed above:  
Associates Degree in Business from Danville Area Community College, also was on the honor's list twice in my time at DACC, played baseball, and was a founding member of the DACC P.A.S. team. 

 
Midwestern Athletic Conference (MWAC) Academic All-Conference Baseball team.

 
Was a Soil Lab Operations Technician for Ingram's Soil Testing Center.

 
Where do you want to end up: I would like to pursue a career in grain merchandising/commodity trading out of college and in the future, I hope to own a greenhouse operation growing specialty crops.  
Accepted Employment? Upon graduation I will begin working at Gavilon as a Merchandising Trainee 
 
Advice for underclassman: College is going to fly by, take your time to stop and smell the roses and truly appreciate where you are. Take advantage of the limitless opportunities that Purdue provides you and continuously push the limits of your comfort zone. While academics are a huge part of why we are here, do what is necessary to grow socially and as a person, and make as many memories as possible.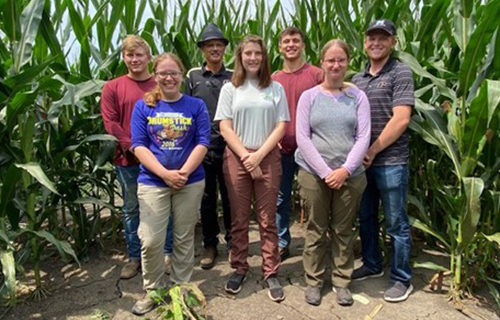 Biggest takeaway from Purdue: My biggest takeaway from Purdue is that I belong. Coming from a smaller high school and a junior college, I wasn't sure if I would find my place at a larger university. I was also concerned with how I would do academically, given that Purdue is one of the top public universities in the nation, even though I had done well in the classroom in the past. I quickly found my stride socially with the help of Circle Pines Cooperative, and found out that I am more than capable of excelling in the classroom here. To do that, though, I had to step out of my comfort zone and commit to progressing myself more than I had before. I am very grateful for the resources Purdue has provided me with that have allowed me to do this and I will forever cherish my time spent here.