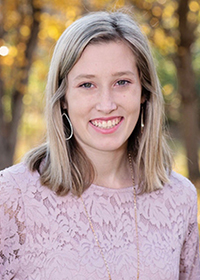 Small Town Boilermaker stepped out of her comfort zone to take advantage of every opportunity  
Kendra Personett  
Hometown: Royal Center, IN  
Major & Concentration: Agricultural Economics with a concentration in Public Policy and Pre-Law 
Why did you come to Purdue: People, places, and opportunities. The people you meet will change your life even in the smallest way. Purdue provides many opportunities and you are able to travel to a variety of places that best fit you.  
Favorite Purdue tradition: Sledding down Slayter Hill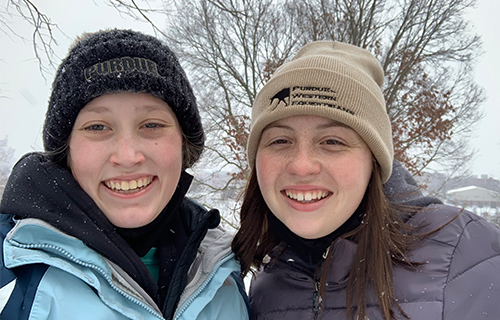 Top three influences at Purdue:  
Ag Econ Department

 

My Professors

 

My Friends

 
Top memories of your time at Purdue:  
Sledding down Slayter Hill

Going to football and basketball games

 

Late night walks to get Insomnia Cookies

 
Internships & Travels:   
Internship at the Cass County Prosecutor's Office

 

National 4-H Conference Facilitator

Internship with Cass County Purdue Extension Office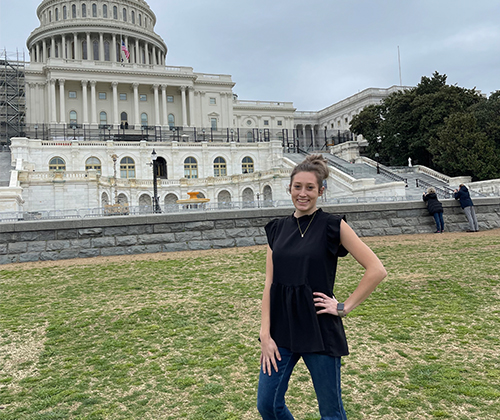 Favorite club/organization: Purdue Farm Bureau  
Favorite Student-led event/initiative: Ag Week  
Favorite Purdue event: Attending Football Games 

Favorite Social Activity: The Ice Cream Social  
Favorite place to study: ABE Building 
Favorite spot on campus: The Union  
Favorite thing about CoA: CoA provides so many different opportunities and allows you to step out of your comfort zone.  
Favorite thing about your major: The favorite thing about my major is that there are a variety of paths you are able to take in the future and it has shown me my passions.  

Favorite class: AGRY 105 
Favorite professor: Todd Kuethe  
Coolest project: My Research Project  
Three biggest accomplishments: Was a facilitator for the National 4-H Conference, Graduating in 3 years, Obtaining Internships each Summer  
Things on your resume not listed above: I was apart of the Issues 360 Program.  
Accepted Employment: I'll be working on my master's degree from Purdue in Legal Studies while working in the Cass County Prosecutor's Office as the Criminal Misdemeanor and Level 6 Felony Paralegal.
Advice for underclassman: Step out of your comfort zone, meet new friends, explore new places, and just have FUN!  
Biggest takeaway from Purdue: It's okay to change and grow during your time at Purdue even if that means changing your life goals mid way through college.