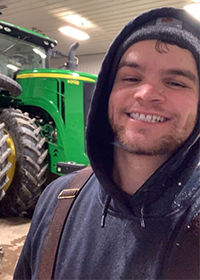 AgEcon Senior Looks Back at His Time as a Boilermaker
Lucas Juengel 
Hometown: Decatur Indiana 
Major & Concentration: Ag Business Management 
Minors or Certificates: Certificate in Entrepreneurship 
Why did you come to Purdue: The dining hall food being good was a big factor. I came a few times for 4-H camps and had a lot of fun while I was here, so I wanted to come to college here as well. The ag program at Purdue is very well known and that's what I wanted to go to college for. 
Favorite Purdue tradition: Easily tailgating for football games! 
Top five memories of your time at Purdue: 
 Fountain run during BGR

 

Sledding during snow days

 

Waking up to the boilermaker special on game days

 

Winning Ag Olympics 

 

Taco Tuesday meals with friends in my apartment

 
Places you have been as a Purdue student: FMC Internship in Rochelle Illinois 
Favorite club/organization: Agribusiness club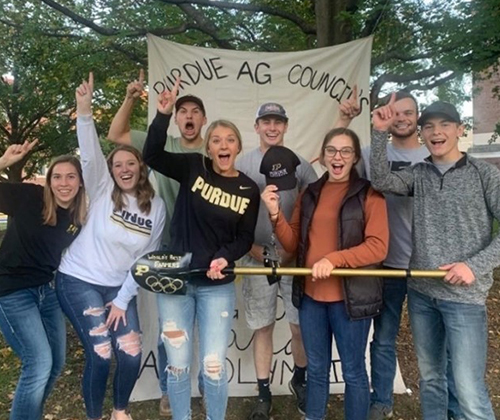 Favorite Purdue event: Ag Olympics 
Favorite Social Activity: Agribusiness club meetings 
Favorite place to study: Lavazza  
Favorite spot on campus: The garden on the second floor rooftop of Schleman 
Favorite thing about CoA: Having classes with some of the same people and getting to know each other. 
Favorite thing about your major: Meeting other people in my major with similar interests and goals as I have.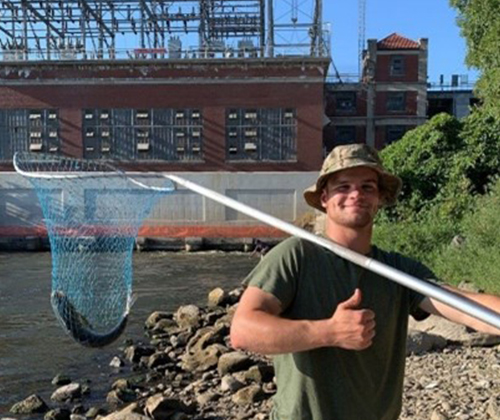 Favorite class: Agronomy 105 
Favorite professor: Corey Gerber 
Coolest project: In my entrepreneurship class we designed a hypothetical business and modeled it. 
Three biggest accomplishments:  
Winning Ag Olympics

 

Making the deans list

 

Graduating in 5 semesters

 
Things on your resume not listed above: Working for Hoffman Farms while at Purdue driving the grain cart/ fall tillage/ hauling grain. I'm also in the Indiana National Guard in an airborne infantry unit. 
Where do you want to end up: Happily married raising a family. 
Advice for underclassman: Don't put off for tomorrow what you can do today. That being said don't neglect your social life for a grade. One of the best things about being at Purdue is all of the friends you will make and networking with people. 
Biggest takeaway from Purdue: All of the memories I have made over the few years I have been able to be here at Purdue. I met great people and have had a good time.