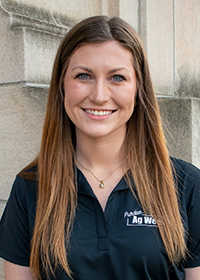 Countless opportunities allow for this graduating Boilermaker to pursue a career in the agriculture industry 
MacKinley Cooksey  
Hometown: Williamsport, IN  
Major & Concentration: Agricultural Economics; Applied Agricultural Economics 
Minors or Certificates: Food & Agribusiness Management, Ag Econ Honors Program  
Why did you come to Purdue: I grew up a Boilermaker fan, and with Purdue having an incredible Ag program, I couldn't pass up the opportunity to attend! 
Favorite Purdue tradition: Den Pops 
Top three influences at Purdue: 
College of Ag

 

Internships

 

My network

 
Top five memories of your time at Purdue:  
Purdue Basketball beating Iowa to take the #1 spot!

 

Countless Insomnia runs during Covid lockdown

 

Handing out over 1,700 burgers to students during Ag Week

 

Purdue vs. IU football games

 

The mask mandate on campus being lifted!

 
Places you have been as a Purdue student: Entering college during a pandemic has limited the ability to travel, but my internships have allowed me to experience many different locations in Indiana. 
Favorite club/organization: Ag Week Task Force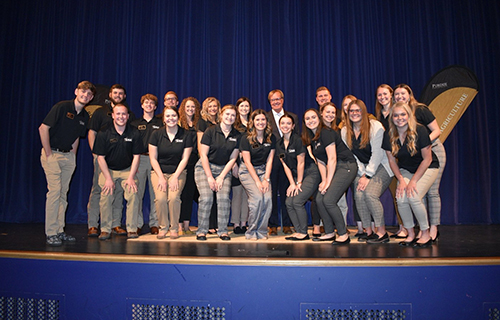 Favorite Student-led event/initiative: Ag Week!! 
Favorite Purdue event: College of Ag fall career fair  
Favorite place to study: Ag Administration 
Favorite spot on campus: Ross-Ade Stadium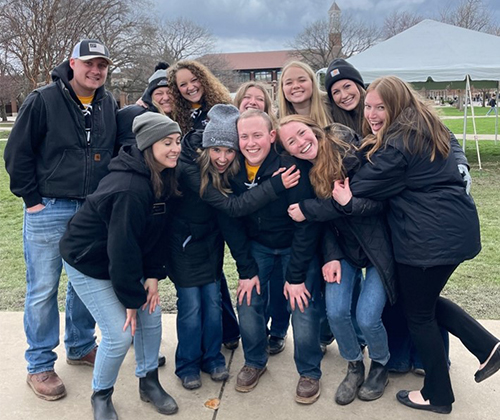 Favorite thing about CoA: The College of Ag is full of countless opportunities, with some amazing advisors to ensure you find your way!  
Favorite thing about your major: The versatility of an Ag Econ degree is so important to me as I continue to find my place in the agriculture industry.  
Favorite class: AGEC 330 
Favorite professor: Dr. Brewer 
Coolest project: My undergraduate research project on rural development with Dr. Maria Marshall will be a huge part of my final year.  
Three biggest accomplishments:  
Graduating in 3 years, even with a pandemic

 

 

Serving on Ag Week Task Force as the Media Co-Chair

 

Making it on the Dean's List every semester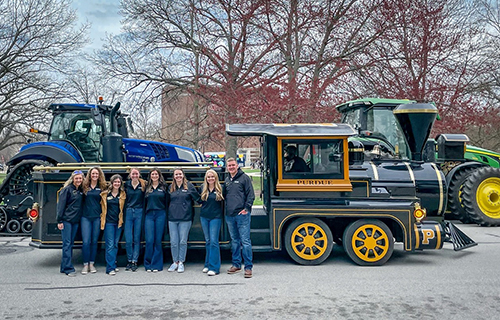 Where do you want to end up: Midwest, where I can serve a variety of agribusinesses and be involved in my community.  
Advice for underclassman: Don't compare your journey to someone else's. In the College of Ag, we come from so many different backgrounds, and are all searching for to fulfill a unique dream. Your experience is going to look different than anyone else's. 
Biggest takeaway from Purdue: The connections I have made with previous and current Boilermakers are so special. No matter where you are in the world, there is sure to be a Boilermaker nearby!