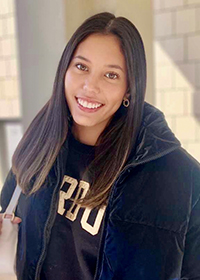 Multi-Generation Boilermaker makes memories while pursuing passions in Marketing and Entrepreneurship  
Name: Maeci Dristas 
Hometown: Indianapolis, Indiana 
Major & Concentration: Agribusiness with Marketing Concentration 
Minors or Certificates: Pursuing Certificate of Entrepreneurship  
Why did you come to Purdue: I came to Purdue because that's where my parents and older sister went. I attended games and have been wearing Purdue gear since I was a baby and have not considered any college since then.  
Favorite Purdue tradition: Freshman participating in the fountain run 
Top three influences at Purdue:  
Mike Cassidy-ENTR 200 lecturer 

 

Don Mackay-PMA Sponsor

 

 Kat Niklovoski-PMA president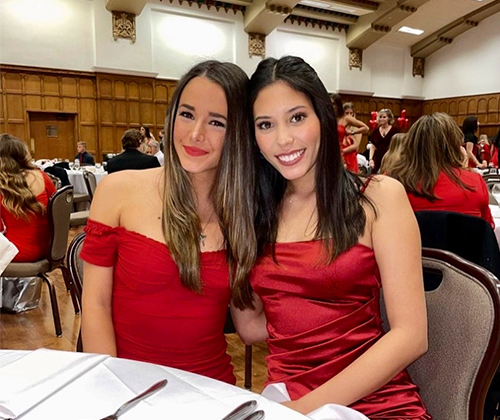 Top five memories of your time at Purdue:  
Grand Prix

 

Red dress Gala-Alpha Phi Sorority

 

Attending dinner with PMA sponsor, Don Mackay

 

Football games

 

Breakfast Club

 

Purdue Day Of Giving

 
Places you have been as a Purdue student:  
Canada and Tennessee for Greek Life Formals

 
Internship in West Field Indiana for Human Resources internship 

 
Favorite club/organization: Purdue Marketing Association 
Favorite Student-led event/initiative:  Currently working on planning a 5k on campus to increase inclusivity and raise awareness for disabled persons.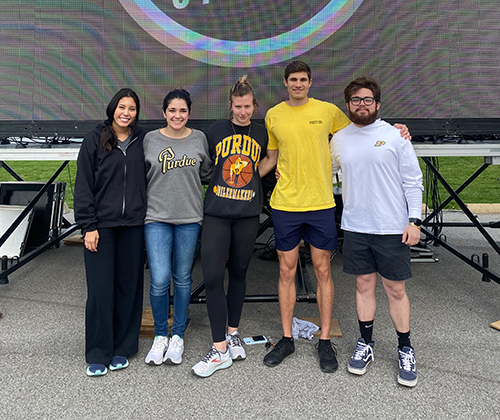 Favorite Purdue event: Football Games 
Favorite Social Activity: Grand Prix 
Favorite place to study: Union Hotel 
Favorite spot on campus: Union Hall 
Favorite thing about CoA: The culture. Everyone is friendly and the staff and advisors truly care about your future and will sacrifice their time and effort to make sure you are on track. There is no comparable environment to the CoA.  
Favorite thing about your major: I had the chance to take courses with a lot of students from different majors, it allowed me to meet people with different interests and backgrounds.  
Favorite class: ENTR 200 
Favorite professor: Mike Cassidy 
Coolest project: Working on the brand restructure for PMA members 
Biggest accomplishment: Being promoted to Vice President of Member Development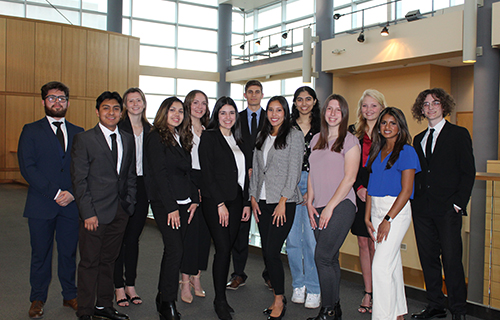 Things on your resume not listed above: 
Pepsi Co Sales Management Internship in Fort Wayne – SS'22

 
AgReliant Genetics Human Resources Internship – SS'21

 

 
Where do you want to end up:  I would like to end up in a marketing or strategy consultant position in Indy or Chicago.  
Advice for underclassman: Take advantages of all the resources Purdue has to offer. There are so many opportunities to advance in your career, but you HAVE to ask questions and be interested.  
Biggest takeaway from Purdue: Surround yourself with like-minded people. You will become what your circle of friends is, so find the ones who challenge you to be your very best.