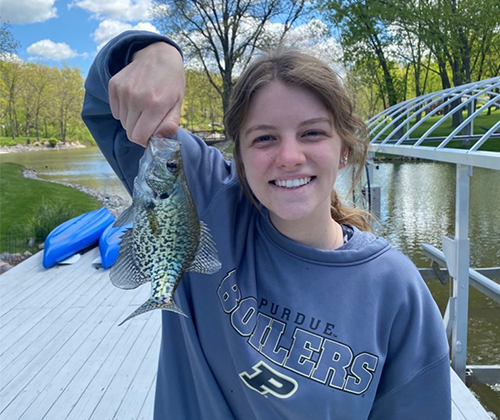 Reflecting on my time in the CoA<
Name: Renee Swider 
Hometown: Downers Grove, IL 
Major & Concentration: Agribusiness Management  
Minors or Certificates: 
Minor in Global Food and Agriculture Systems

Certificates in Industrial Selling & Collaborative Leadership 
Why did you come to Purdue: At first, I just wanted a school with the Big 10 feel and all they had to offer. When I visited Purdue on my admitted students' day visit, I felt so welcomed by the CoA Ambassadors that I felt at home while visiting campus.  
Favorite Purdue tradition: Sledding on Slayter Hill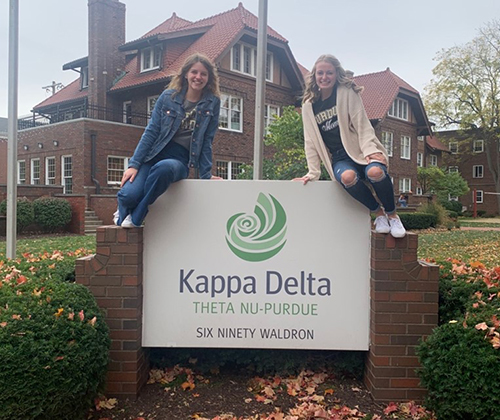 Top three influences at Purdue:  
Kappa Delta Sorority

AGEC 331 presentation night 

Watching CoA seniors I know obtain their dream jobs
Top five memories of your time at Purdue:  
Basketball in Mackey

Tailgating before football in Ross Ade

Waking up to the Boilermaker Special

Formal in Louisville, KY

Traveling with friends 
Places you have been as a Purdue student:  
Business trip with CNH internship to Fargo, ND, & New Holland, PA

Formals in Louisville, KY, & Nashville, TN

Trips with friends to Dallas, TX, St. Louis, MO, Indianapolis, IN
Favorite club/organization: Kappa Delta Sorority 
Favorite Student-led event/initiative: Ag Week 
Favorite Purdue event: Grand Prix 
Favorite Social Activity: Harry's with friends 
Favorite place to study: The Union 
Favorite spot on campus: Memorial Mall 
Favorite thing about CoA: Knowing almost everyone's faces and names in my classes 
Favorite thing about your major: The flexibility in picking classes that interest you 
Favorite class: SFS 211 Small Farm Experience II 
Favorite professor: Dr. Scott Downey 
Coolest project: SFS 211 50-Week CSA 
Three biggest accomplishments:  
Dean's List for all 6 semesters & Semester Honors for 5/6 semesters

Having my pick of summer internships for senior year

Making the most of college during Covid
Things on your resume not listed above:  
TA for AGEC 220

EDPS 317 & AGEC 260 Mentor 

Kappa Delta Social Chair, New Member Educator, and Environmental Committee

Purdue Student Sustainability Club
Where do you want to end up: Working for an AgBusiness company in the Midwest that is committed to helping others  
Advice for underclassman: Talk to others in your classes because it will help to form friendships, know people in future classes, and know your college.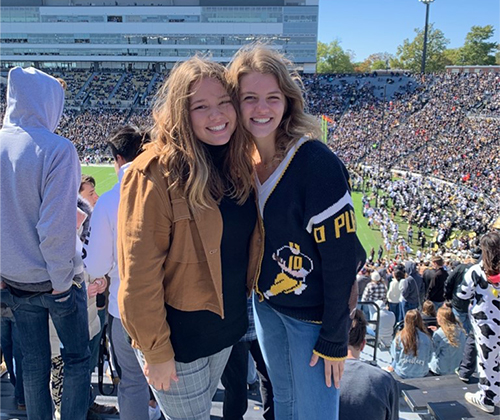 Biggest takeaway from Purdue: Try new things, especially with your friends, because you will form amazing memories and create new friendships.