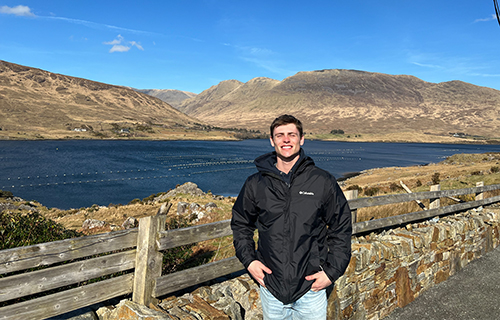 Continuously pursuing a vision while striving for excellence
Name: Sam Getz  
Hometown: Remington, IN  
Major & Concentration: Agricultural Economics, Commodity Marketing  
Minors or Certificates: Agricultural Systems Management  
Why did you come to Purdue: I admired Purdue from a young age ever since my relative took me to my first Purdue Men's Basketball game. I grew up in production agriculture and knew I wanted to attend a thriving agricultural institution, learn more about the future of agriculture, and build relationships with the future generation of agricultural leaders.   
Favorite Purdue tradition: Grand Prix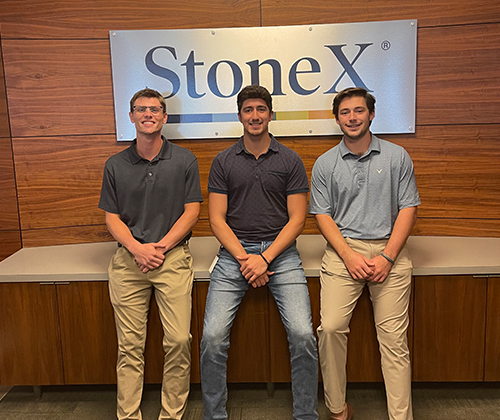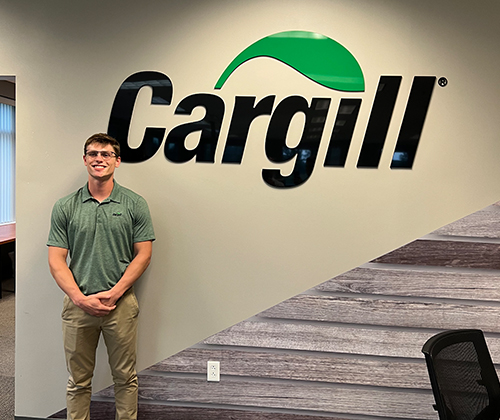 Top three influences at Purdue:   
Internships (StoneX and Cargil)

Study Abroad to Ireland

Buckmaster
Top five memories of your time at Purdue:   
Friendships I've built

Agriculture Future of America Leaders Conference 

Tailgates

Pickup Basketball at the Co-Rec

Finishing the last final exam of a semester
Places you have been as a Purdue student: Purdue has given me the opportunity to travel to Ireland during spring break, as well as Kansas City for a summer internship. I grew tremendously throughout both experiences which has led to many more opportunities.  
Favorite club/organization: Commodity Trading Club  
Favorite Student-led event/initiative: Purdue Grand Prix Foundation  
Favorite Purdue event: Football games  
Favorite Social Activity: Tailgates  
Favorite place to study: Agricultural and Biological Engineering   
Favorite spot on campus: Purdue Memorial Union  
Favorite thing about CoA: The student/professor ratio within the College of Agriculture is phenomenal. The ability to ask questions and have a conversation with professors stemmed my curiosity about the opportunities Purdue offers.   
Favorite thing about your major: The dedication of professors within Ag Econ that sets a high standard the students are expected achieve. This has been challenging, yet incredibly rewarding.   
Favorite class: AGEC 321  
Favorite professor: Dr. Buckmaster  
Coolest project: Creating a "Toolbox of Spreadsheets" with Dr. Buckmaster, Noah Berning, and Grant Allyn to aid farmers in becoming more profitable, sustainable, and efficient.   
Three biggest accomplishments:   
Successfully managing and growing a real estate business while achieving academic success. 

Obtaining two internships at Fortune 100 companies. 

Earning a Series 3 License 
Where do you want to end up: I envision myself retiring on the family farm. I plan to gain commodity trading experience and pursue other learning opportunities to help grasp production agriculture at a deeper level before returning to the family farm.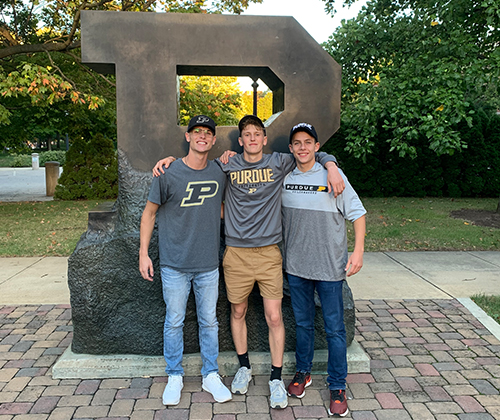 Advice for underclassman: Purdue has so much to offer. Pursue opportunities and experiences with passion and in return they will give you lasting relationships and experiences that will affect the rest of your life. Be conscious of the macro perspective, prioritize personal growth, and build meaningful relationships.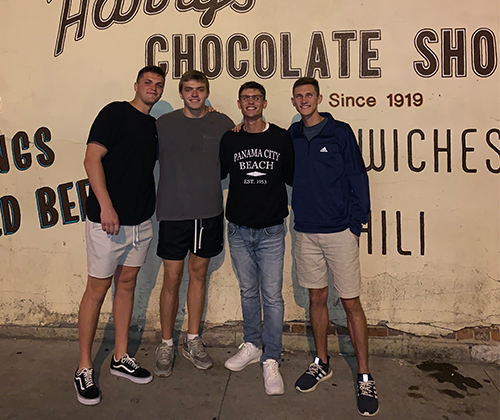 Biggest takeaway from Purdue: Enjoy life in the present while continuously striving to improve and support others along the way.