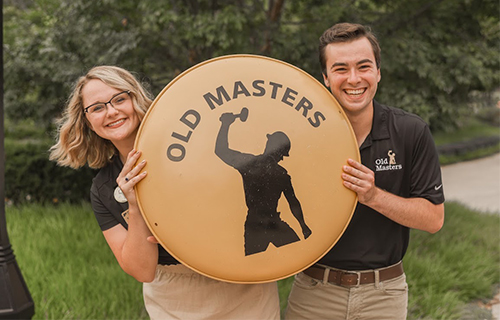 Third Generation Boilermaker Pursues Passions in Agriculture While Creating a Memorable College Career
 Name: Savannah Bordner 
Hometown: Cutler, IN 
Major & Concentration: Agribusiness Marketing 
Minors or Certificates: Crop Science and Farm Management Minors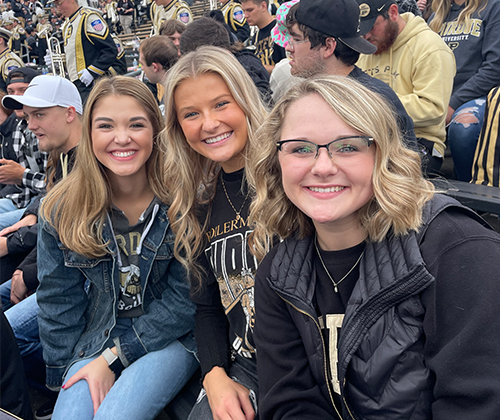 Why did you come to Purdue: I grew up coming to Purdue for sporting events with my family and knew I wanted to take advantage of the best college of ag being in my backyard. I'm a third generation Boilermaker and wanted to continue the tradition by getting the greatest education! 
Favorite Purdue tradition: Basketball games in Mackey Arena as part of the Paint Crew! 
Top three influences at Purdue: 
Friends and relationships made through my time at Purdue!

Internships with John Deere, LG Seeds, and Corteva Agriscience.

Old Masters & the connections made through my involvement.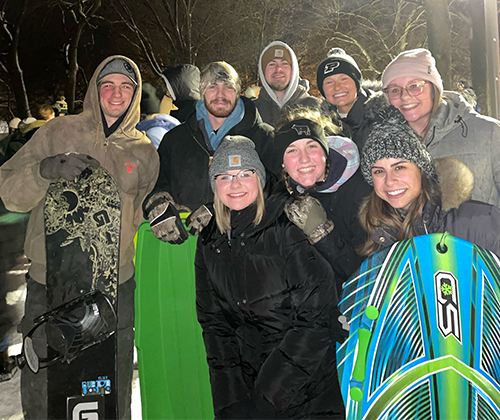 Top five memories of your time at Purdue: 
Sitting in the front of the student section for football games, especially when we beat Michigan State!

National Agri Marketing Competition in Kansas City with a fun team.

Building friendships with other students in and outside of organization involvement.

Sledding on Slayter Hill after a snowstorm!

Basketball games in Mackey Arena!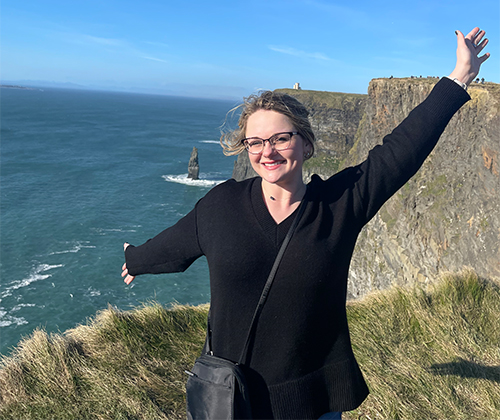 Places you have been as a Purdue student (where has Purdue taken you – locations of Study Abroad, internship, conferences, competitions, etc.): 
NAMA Conference- Kansas City, MO

Ireland Study Abroad

Internship with LG Seeds in Illinois

San Diego for NAMA and Olathe, Kansas for John Deere Internship if COVID did not happen

Traveled throughout the Midwest for my Internship with Corteva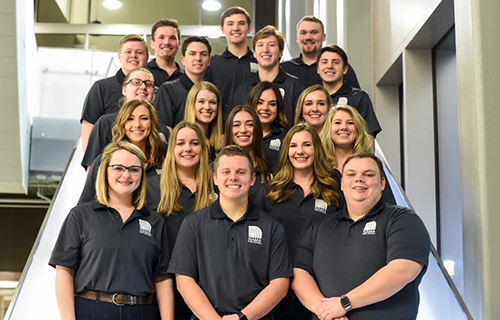 Favorite club/organization: National Agri Marketing Association 
Favorite Student-led event/initiative: The Old Masters Program 
Favorite Purdue event: Grand Prix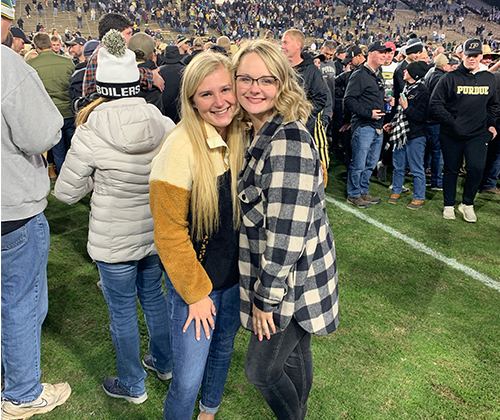 Favorite Social Activity: Harry's with friends & tailgating before football games 
Favorite place to study: The basement of the Union 
Favorite spot on campus: Memorial Mall 
Favorite thing about CoA: I appreciate professors' willingness to help their students and get to know them as individuals. In a university as large as Purdue, the College of Ag truly values its students. 
Favorite thing about your major: I love the advisors we get to work with in the Ag Econ Department, they are easy to work with and want to see you succeed and support you to do so! 
Favorite class: EDPS 315 
Favorite professor: Dr. Brady Brewer 
Coolest project: The NAMA plans that our team has created the past three years. 
Three biggest accomplishments: 
Directing Co-Chair for Purdue Old Masters

Placing 4

th with our plan at the National Agri Marketing Competition

Receiving scholarships which will allow me to graduate debt free
Things on your resume not listed above: Farm Credit Mid America Scholars Program, NAMA President, Purdue Foundation Student Board 
Where do you want to end up: I want to end up back home in Indiana long term, to pursue a career and help on the family farm. 
Advice for underclassman: Find the balance of school, campus involvement, and social life. If you can figure out how to balance all three you will have an incredible Purdue experience. Remember you are here to get a degree and develop yourself as a leader, but don't forget to make friends and memories along the way. College flies by, enjoy it! 
Biggest takeaway from Purdue: The people you meet along the way will open doors you never expected, take advantage of your time here, say yes to new opportunities, and learn something new from every person you meet along the way.