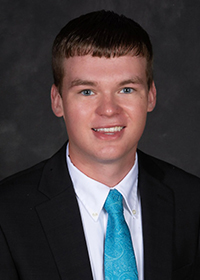 Never Take a Moment for Granted – AgEcon Senior Reflects on Purdue Experience
Name: Tyler Barr 
Hometown: Middletown, IN 
Major & Concentration: Agribusiness: Management & Animal Sciences: Agribusiness 
Why did you come to Purdue: I grew up loving agriculture and wanted to surround myself with it whenever I got the chance. I knew Purdue would be the best fit for me to get a quality education at the best price.  
Favorite Purdue tradition: Den Pop Friday's 
Top three influences at Purdue:  
The brothers of AGR

My family and friends 

AGEC 296 learning community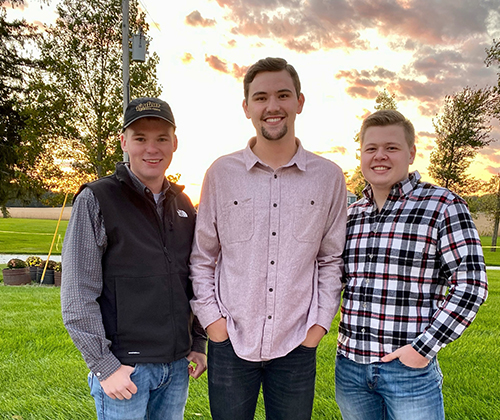 Top five memories of your time at Purdue:  
Rushing the field when Purdue beat Michigan State

Turning 21 and celebrating with my friends

Serving as chairman for AGR Swine Show

Purdue basketball games

Working on a local family farm after COVID sent us home
Places you have been as a Purdue student: I have been able to travel across the Midwest completing internships in Indiana and Nebraska while at Purdue.  
Favorite club/organization: AGR  
Favorite Student-led event/initiative: Ag Week  
Favorite Purdue event: Grand Prix 
Favorite Social Activity: Trips to Harry's 
Favorite place to study: AGR parlor or conference room 
Favorite spot on campus: Memorial Lawn 
Favorite thing about CoA: I love how small it makes Purdue feel. I had reservations about the size of Purdue coming into it but the college of ag makes it feel very close knit.  
Favorite thing about your major: I enjoy learning about economic principles that apply outside of the world of agriculture allowing me to apply that knowledge to things going on in politics or situations in the world around me.  
Favorite class: ANSC 324 – Applied Animal Nutrition  
Favorite professor: Dr. Eales 
Coolest project: ANSC 443 – Swine Management. I got the opportunity to work in a group to help put on Junior Pork Day on campus where kids from around the state came to learn more about the swine industry and their 4-H project. I taught the swine evaluation portion of the day and enjoyed getting to share some of my knowledge and work with the youth. I then reviewed the information they filled out on surveys to make suggestion on how to improve the event in years to come.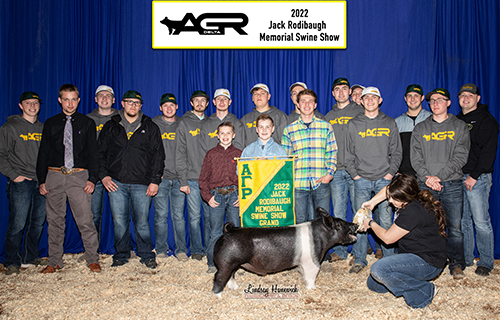 Three biggest accomplishments:  
Making semester honor's every semester thus far

Helping put on the first ever AGR Swine Show

Serving as membership development in the house
Things on your resume not listed above: 
Past internships   
Howell Family Farms: Farm Management Intern

Cargill: Operations Intern

ADM Animal Nutrition: Commercial Sales Intern
Accepted employment: I have accepted a position with Pig Improvement Company as an Associate Sales Representative.  
Advice for underclassman: I know everyone says it but don't take a minute of it for granted, go out and make the most of all the social events and opportunities Purdue provides you with.  
Biggest takeaway from Purdue: Continue to push yourself outside of your comfort zone.