GET INVOLVED AND MAKE THE MOST OF YOUR TIME AT PURDUE
Name: Jackson Daftari 
Hometown: Fishers, IN 
Majors/Minors/Certificates: Agribusiness Management major, Political Science minor, Innovation and Entrepreneurship certificate 
Why did you come to Purdue: I came to Purdue because of their world-renowned agriculture program. When I toured campus, everyone made me feel welcome and I instantly knew that Purdue was where I belonged.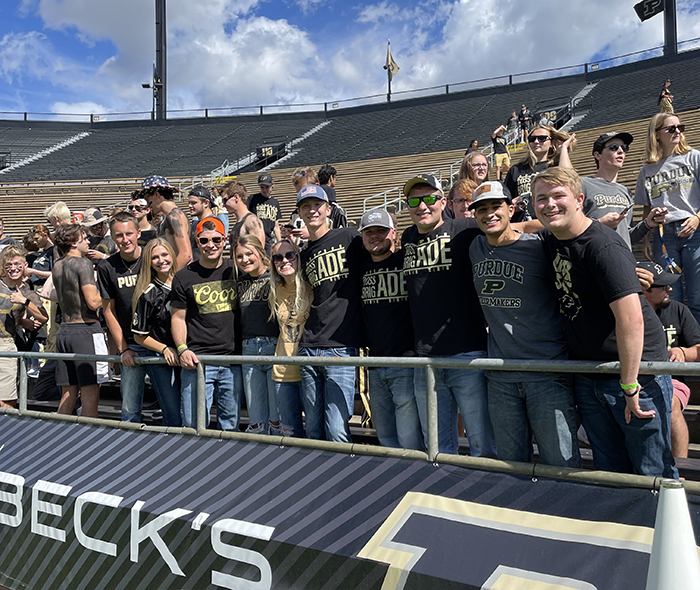 Favorite Purdue tradition: My favorite Purdue tradition is going to basketball and football games with my friends.    
Top three influences at Purdue:    
Farmhouse Fraternity

 

My Peers

 

My advisors and professors

 
Top five memories of your time at Purdue:    
 Rushing the field when Purdue beat Michigan State

 

 Tailgating before football games

 

 Attending basketball games in Mackey Arena

 

 Meeting new people and making new friends

 

 Intermural sports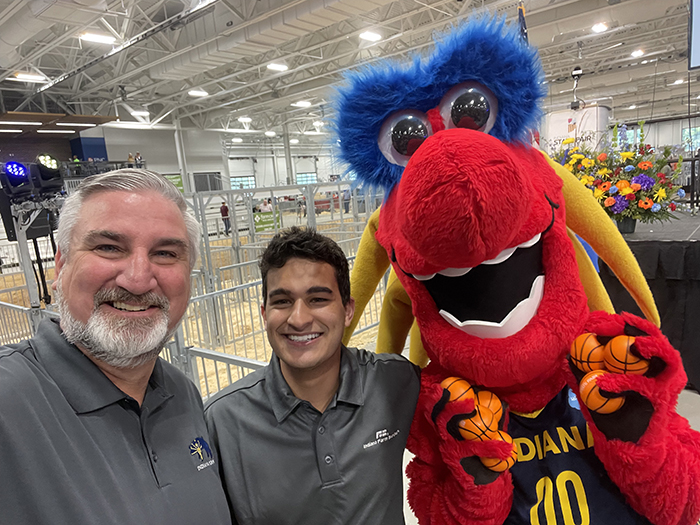 Places you have been as a Purdue student:   
AFA Leadership Conference

 

Stillwater Farms

 

Internship with the Office of U.S. Senator Todd Young

 

Internship with the Indiana State Police

 

Internship with Indiana Farm Bureau

 
Favorite club/organization: FarmHouse Fraternity
Favorite student-led event/initiative: Purdue Ag Week 
Favorite Purdue event: Purdue football games 
Favorite place on campus/Favorite place to study:  Purdue Memorial Union 
Favorite thing about the College of Ag: My favorite thing about Purdue ag is that while we attend a large school, the college of ag is a close community. Many of my peers that I've had classes with since freshman year are still in the same classes with me 3 years later. 
Favorite class: AGRY 375 
Favorite teacher: I have had a lot of great professors during my time at Purdue. My favorite is Dr. Corey Gerber who teaches AGRY 105. 
Three biggest accomplishments at Purdue:   
Serving in various leadership positions around campus including Purdue Student Government and as a justice for IFC

 

Conducting undergraduate research with Dr. Corey Gerber

 

Being selected for competitive internships

 
Something about you that is not listed on your resume: What's not listed on my resume is that I've been playing the guitar for five years, and I'm also an avid fisherman and hunter. 
Future Plans: After graduating I plan on furthering my education by attending law school.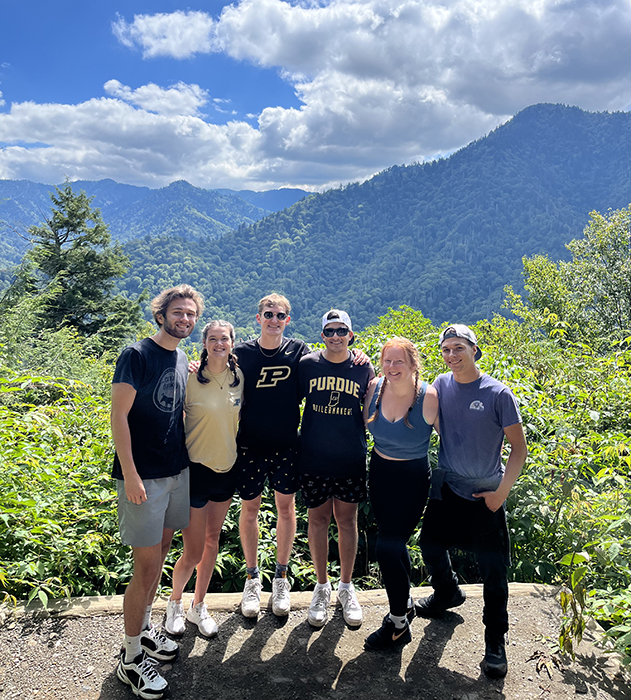 Advice for lower classmen: My advice for lower classmen is to get involved and meet new people. There are endless opportunities at Purdue so take advantage of them. Four years at college may seem like a long time, but it sure does fly by, so make the most of it. 
Biggest takeaway from Purdue:  Although you may encounter challenges along the way that can make your path difficult, they ultimately contribute to your long-term growth and success as an individual, and better prepare you for the future.