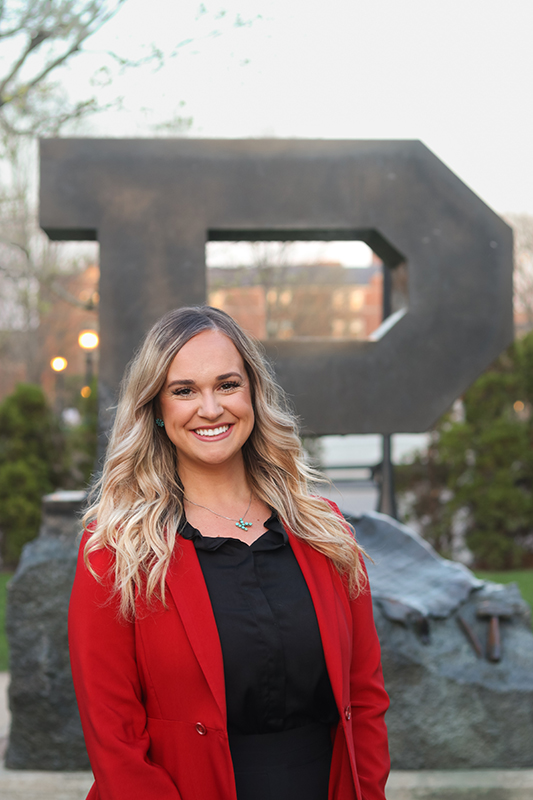 Consistently embracing and enjoying the journey
Name: Kayla Zalesny 
Hometown: Nipomo, CA 
Majors and Concentrations: Agribusiness Marketing 
Minors: Crop Science and Organizational Leadership, Industrial Sales Certificate 
Why Purdue: I chose Purdue because I wanted to get outside of my small hometown bubble, learn to appreciate an entirely different side of agriculture, and gain valuable connections. The pictures that I saw of Purdue also looked nice.  
Favorite Purdue Tradition: Purdue Grand Prix  
 Top 3 Influences at Purdue:  
My Professors and Advisors 

New life-long friends 

NAMA (National Agri-Marketing Association)
Top 5 memories at Purdue:  
Rushing the field after beating Michigan State

Getting crowned Grand Prix's Race 67 Queen 

Traveling to NAMA competitions with my awesome team

Attending Purdue Basketball games in Mackey 

Mom's Day and Dad's Day weekends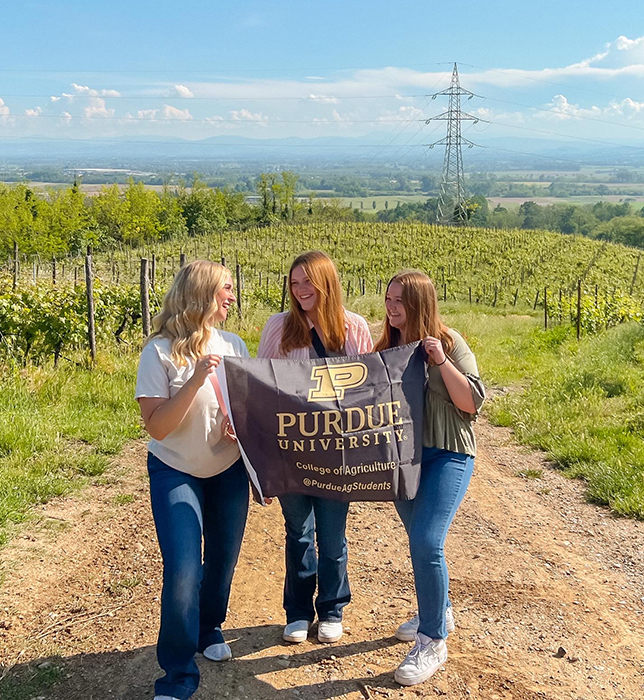 Places I've been while at Purdue:  
Italy Study Abroad with the Animal Science Department

Kansas City, Missouri and St. Louis, Missouri with NAMA

New Orleans, Louisiana with AFA

Phoenix, Arizona with Phi Mu Sorority

Goodyear, Arizona, internship with Duncan Family Farms

Thriving Vincennes, Indiana, internship with Corteva Agriscience

 
Favorite Club: NAMA 
Favorite Student Lead Event/Initiative: Purdue Grand Prix Race 
Favorite Purdue Event: Farmers Market 
Favorite Place to Study: Union Hotel inside Boiler Up Bar 
Favorite thing about the College of Ag: I appreciate how Purdue's College of Agriculture facilitates making this 40,000-people campus seem a whole lot smaller and brings with it a family atmosphere. Coming from California, I knew pretty much no one, but it was the incredible advisors and ag students that helped me feel welcomed and accepted into not only the Midwest, but Purdue as a whole.  
Favorite Class: Agry 505 Forage Management or Agry 598 Drone Imagery 
Favorite Teacher: Brady Brewer, Corey Gerber, and Lee Schweitzer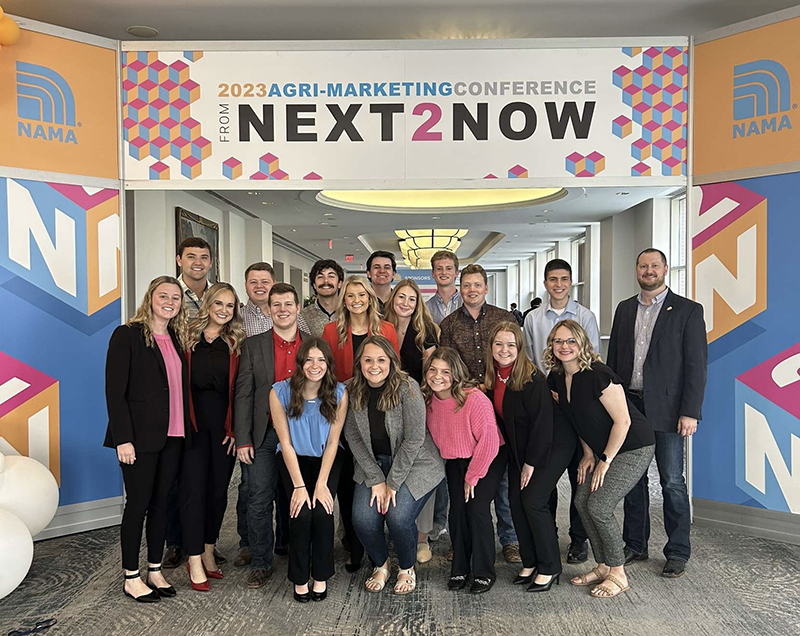 Three biggest accomplishments:  
Placing 2

nd

in the Nation with NAMA

Accomplishing my academic goals thus far

Accepting a full-time job with Corteva Agriscience before Senior year
Something not listed on my resume: During Covid, I was bored and wanted to make some money, so I started a decorative chocolate covered strawberry business named BerryKueen and business boomed.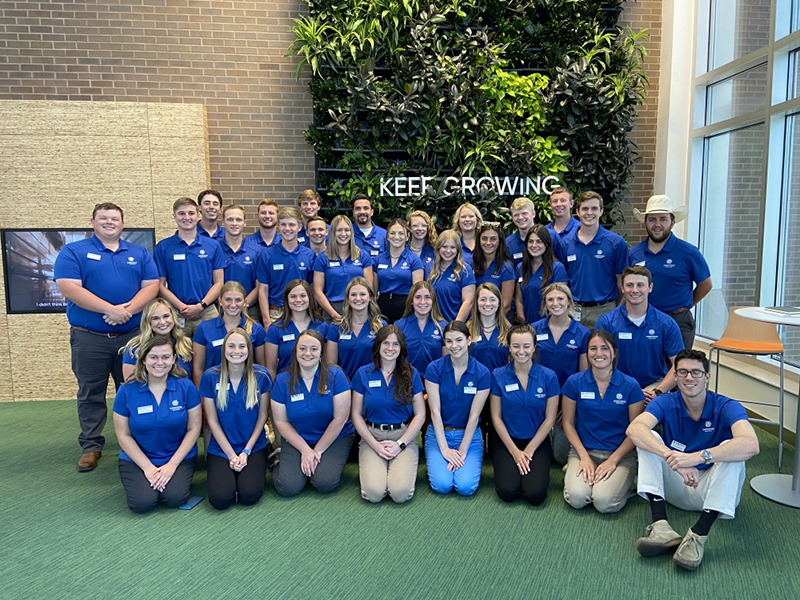 Future plans: I have accepted a full-time position with Corteva Agriscience as an Associate Territory Manager.   
Advice for lower classmen: 4 years will fly by if you like it or not. Take advantage of the short time you are given by embracing challenges, joining clubs and extracurriculars, investing in your friendships, and doing things that make YOU happy. It's your 4 years to make it a time you'll look back on with plenty of stories and a smile.  
Biggest takeaway from Purdue: Purdue is meant to challenge you in the best way possible. Soak up the short time you are given and use it to positively impact your future endeavors.