PURDUE TAKES LOCAL STUDENT ACROSS THE WORLD!
Name: Lindsay Roberts 
Hometown: Rossville, IN 
Major/Minor/Certificate: Agribusiness Management; Crop Science; Entrepreneurship 
Why did you come to Purdue: I came to Purdue because I felt at home the minute I stepped on campus for my tour. I knew I would fit in well in the College of Ag and it would provide me with the necessary skills to succeed in post-graduation. 
Favorite Purdue tradition: Sledding down Slayter Hill with my friends! 
Top three influences at Purdue:    
My favorite professor (Dr. Schweitzer)

 

My advisor (Jodi Thomas)

 

My best friend/boyfriend (Ethan Buck)

 

Top five memories of your time at Purdue:    
Study abroad trip to Italy, loved touring different ag businesses there.

 

Friday nights at the Purdue Trap & Skeet Club.

 

Being in Sigma Alpha especially formal, ag in the classroom, and sisterhood events.

 

Vision trip to Ecuador with Campus House helping the youth programs with bible lessons.

 

Baking cookies with my boyfriend for our friends every Christmas.

 
Places you have been as a Purdue student:   
Northern Italy for an Ag Econ study abroad.

 

Central Ecuador with Purdue Campus House.

 

North & South Dakota for an internship with Agtegra Co-Op.

 

Southern Illinois with Purdue Trap & Skeet Club.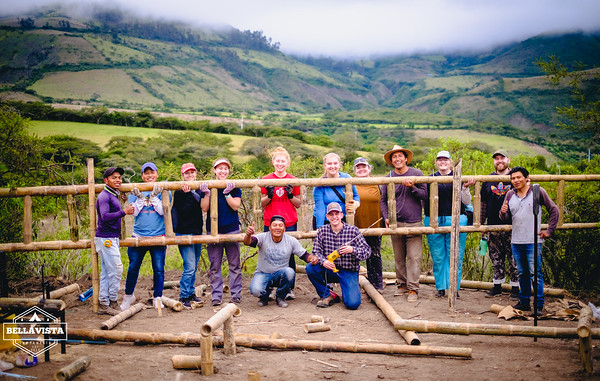 Favorite club/organization: Sigma Alpha 
Favorite student-led event/initiative: Moonlight Pancake Breakfast 
Favorite Purdue event: Purdue Ag Week 
Favorite place on campus: Memorial Mall 
Favorite place to study: At my apartment 
Favorite thing about the College of Ag: I appreciate how the college makes it easy to get involved in activities you're passionate about and prepares you well for the future. 

Favorite class: AGRY 37500 & ENTR 31500 
Favorite teacher: Dr. Schweitzer (AGRY 37500 & AGRY 59800) 
Three biggest accomplishments at Purdue:   
Revamped Sigma Alpha's Ag in the Classroom program as the Community Service Director.

 

Earned many scholarships through the College of Ag.

 

Learned how to drive a tractor!

 
Something about you that is not listed on your resume: I love to travel! I've been to 7 countries, and I'm signed up for the food science 2024 spring break in Israel. 
Future Plans: I plan to find a job specializing in Agri-Marketing near home right after graduation. I later hope to start my own social entrepreneurship dedicated to solving local food insecurity. 
Advice for lower classmen: Don't be afraid to try something new or to get to know your professors. Stepping out of my comfort zone was the best decision I made while in college. You'll never know where it may take you! 
Biggest takeaway from Purdue: I have met some truly amazing people on this campus that I hope to keep in touch with for a lifetime. I am sad my time is coming to an end but excited to utilize the skills I have learned here!