INDIANA NATIVE EXPANDING HER HORIZIONS AND MAKING LIFELONG MEMORIES
Name: Megan Craig 
Hometown: Economy, IN 
Majors/Minors/Certificates: Agribusiness Management w/ Farm Management and Human Resources Minors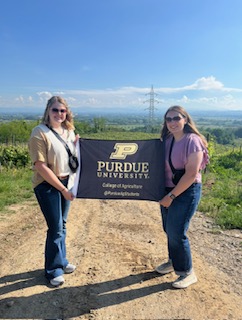 Why did you come to Purdue? I chose Purdue because of the outstanding College of Agriculture and the abundance of opportunities the university had to offer. 
Favorite Purdue tradition: Watching basketball games as a member of the Paint Crew in Mackey Arena.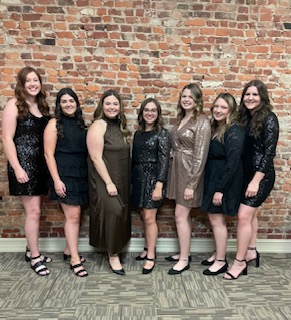 Top three influences at Purdue:  
AGEC Advisors

 

Sigma Alpha Professional Agriculture Sorority

 

Study Abroad Programs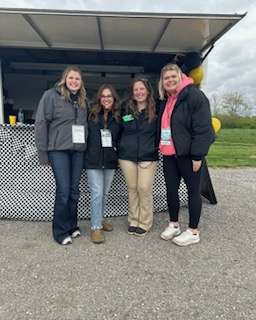 Top five memories of your time at Purdue:   
Sledding down Slater Hill

 

Trips to the Discount Den for Den Pop Fridays

 

Attending basketball and football games with friends

 

Serving on senior board for a sold-out Grand Prix race

 

Sigma Alpha Bid Days & Big/Little Reveals
Places you have been as a Purdue student:   
Kansas City, Missouri (AFA Conference)

 

Costa Rica and Italy (Study Abroad)

 

Across Indiana and Ohio (Summer Internships)

 
Favorite club/organization: Grand Prix 
Favorite student-led event/initiative: Ag Week 
Favorite Purdue event: Homecoming Weekend 
Favorite place on campus/Favorite place to study: Favorite Place: Mackey Arena; Favorite Place to Study: Krannert  
Favorite thing about the College of Ag: Everyone in the College of Ag wants you to succeed. These are professors, advisors, and classmates that you interact with regularly. They are always there to answer questions and help in any way they can.  
Favorite class: AGEC 330 
Favorite teacher: Dr. Nathan Thompson 
Three biggest accomplishments at Purdue:   
Serving as the VP of Finance for the Grand Prix Foundation

 

Being elected to the executive board of my sorority

 

Obtaining 3 valuable internships during my summers as a college student

 
Something about you that is not listed on your resume: I have a Miniature Schnauzer named Bex that has lived with my roommates and I for 3 years now which has made college life much more interesting. I would recommend getting a pet if you are able to while in college :)  
Future Plans: Ideally, I would be staying in Indiana to pursue a career in the agricultural industry as well as continuing to help on the family farm.   
Advice for lower classmen: My advice for lower classmen would be to get involved in a club that you are passionate about early on. You will be able to meet some of your closest friends in these clubs and you will be able to develop skills and have experiences that you would not have had you never joined the club. It gives you another chance to find your "fit" on such a big campus and make endless connections.    
Biggest takeaway from Purdue: My biggest takeaway from Purdue is that you should never be afraid to ask for help. There will be times in life that you may not be able to handle everything on your own or have all the right answers. It is okay to seek help from your peers and mentors. They have been through the same thing and will have valuable advice to share with you. Most of the time, they will be glad they were able to offer some support and see you are able to succeed. You never know when the roles will reverse, and you will be that helping hand for someone else.