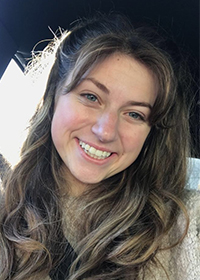 West-coast native took a 2,000-mile leap of faith and found community at Purdue
Name: Natalie Doelman 
Hometown: Elma, Washington 
Major & Concentration: Agribusiness: Food Marketing 
Minors or Certificates: Global Food and Agriculture Systems; Public Policy Certificate 
Why did you come to Purdue: USDA's AgDiscovery Program at Purdue convinced me this is where I am supposed to be for both the beautiful campus community and the agriculture program! 
Favorite Purdue tradition: Purdue fight song at basketball games 
Top three influences at Purdue:  
Roommates!

 

Issues 360

 

Industry-relevant curriculum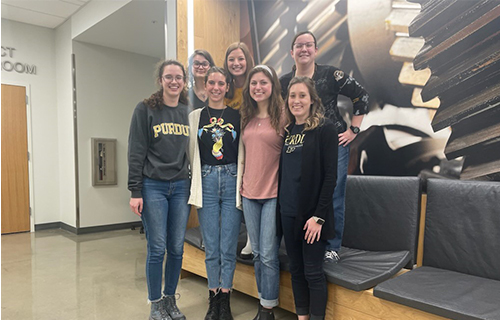 Top five memories of your time at Purdue:  
My roommates showing me all that they love about Indiana

 
Working Purdue basketball games and talking to alumni fans

 
Midnight Pancake Breakfast

 
Kentucky trip with roommates

 
Spontaneous potluck dinners

 
Places you have been as a Purdue student: 
Indiana, 36 hours from home

 

Washington State (Internship)

 
Favorite club/organization: Issues 360 
Favorite Student-led event/initiative: Ag Week 
Favorite Purdue event: Basketball at Mackey!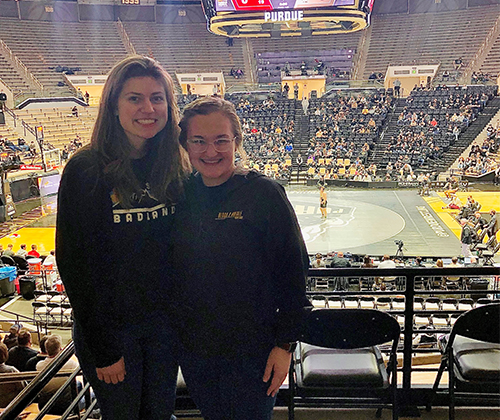 Favorite Social Activity: Late night ice cream runs 
Favorite place to study: Basement of Krannert 
Favorite spot on campus: Union lobby 
Favorite thing about CoA: Students with diverse backgrounds connected by a common love of agriculture 
Favorite thing about your major: The flexibility to fit my interests 
Favorite class: FS 340 
Favorite professor: Dr. Corey Gerber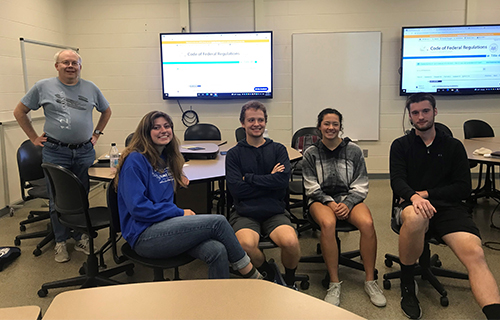 Coolest project: AGEC 220 
Three biggest accomplishments:  
Milk Marketing Internship with Dairy Farmers of America

 

Public Policy Internship with Washington State Dairy Federation

 

Scholarships from organizations I revere

 
Things on your resume not listed above:  
Grew up on a dairy farm, and that fuels my passion for the dairy industry

 
Treasurer of Purdue Young America's Foundation

 
Where do you want to end up: Working toward ensuring a profitable future for agriculture--wherever that takes me! 
Advice for underclassman: Don't be intimidated by your peers, everyone is in the same boat! 
Biggest takeaway from Purdue: The best experiences are usually outside your comfort zone.