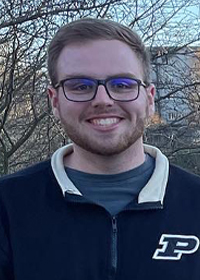 Attending

Purdue c

hecked off this

boilermakers

dream

 
Name: Noah Berning  
Hometown: Monroeville, Indiana  
Majors & Concentration: Agricultural Systems Management and Agricultural Economics 
Minors: Farm Management, Food & Agribusiness Management, and Organizational Leadership  
Why did you come to Purdue? I chose Purdue because it had been my dream school for several years. Since I attended my first FFA State Convention on campus, I had always dreamed of putting on the Black and Old Gold and repping the Boilermakers. Additionally, everyone I met with when touring Purdue made this place feel like home, and I knew that West Lafayette was the place for me. 
Favorite Purdue tradition: Grand Prix  
Top 3 Influences at Purdue:
Being a member of FarmHouse Fraternity

 

my peers that helped to push me in the classroom and in extracurriculars

 

my professors and advisors

 
Top 3 memories of your time at Purdue:  
My first memory that will stick with me will be going to my first Purdue basketball game as a student.

 

Also, getting to rush the field at the Michigan State game after we upset them.

 

Lastly, my favorite memory was going to my first class where we were truly "post-COVID."

 
Places you have been as a Purdue student: 
Being at Purdue allowed me to study abroad in Ireland over spring break; my first time leaving the country.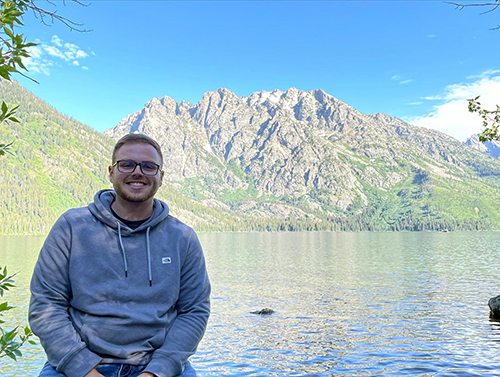 My connections from Purdue also helped me achieve both of my internships, one with Co-Alliance Cooperative, and also internships with John Deere.

 
Favorite club/organization: FarmHouse Fraternity  
Favorite student-led event/initiative: Purdue Grand Prix Race 
Favorite Purdue event: Purdue PMO Christmas Show  
Favorite place on campus: Union 
Favorite place to study: ABE Building 
Favorite thing about the College of Ag: My favorite thing about the College of Ag is that everyone has always made school feel like home. From professors to peers, I always felt like I had a place here in the College of Ag, and at Purdue.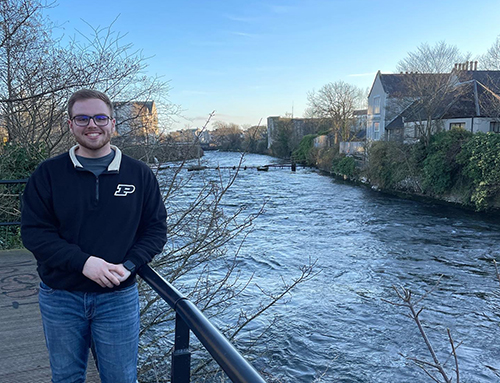 Favorite class: ASM 105 
Favorite teacher: Dr. Downey and Dr. Ehlers.  
Three biggest accomplishments at Purdue:  
Being selected as the Outstanding Student in my Department

 

Getting selected to serve as an officer in my fraternity

 

Serving as an officer for the Interfraternity Council

 
Something about you that is not listed on your resume: One thing not listed on my resume is that I used to work at an Auto Shop when I was in high school.  
Future Plans: I will be starting graduate school here at Purdue in Agricultural Systems Management. 
Advice for lower classmen: Do not let yourself think that something is too far out of reach, be willing to branch out, apply for that big internship, put your name in for that organization. Although it may not always work out, it is always worth finding out.  
Biggest takeaway from Purdue: My biggest takeaway from Purdue is to continuously challenge myself, and to always take time for myself to unwind.